Chelsea Townhouse
Location:
New York, NY
Project Size:
7,500 sq ft

Completed

:
2010
This townhouse lot in Manhattan presented familiar conditions: a tall, narrow building on an active city street, opening onto quiet rear gardens shared by both single-family and mid-rise housing.
This site is now home and refuge to an active family of five. The client is an avid student of modernism with an appreciation for natural and organic materials, whose charge was to respectfully free the existing home of the constraints of a compartmentalized Victorian plan which had served to turn the house inward, away from the rear garden and elements. The now five-story townhouse opens upward and outward toward the rear garden, revealing a structure that supports both an open stair and gathering spaces on each floor. The stair draws a warm, amber light through the house both day and night, anchoring spaces that are connected visually to each other and to the verdant garden beyond.
The building structure, detail, and surface treatment underscore the relationship between part and whole at a variety of scales, with an emphasis on thoughtful handcraft, and a soft connection between materials and spaces. These details temper the dialogue between figured walnut, steel, oil rubbed bronze, and their complement in light-reflecting and refracting glass, fiberglass, plaster, and stone.
As one leaves or approaches the townhouse, one is aware of both the history of the original building and its relationship to the modern retreat within. New wood casement windows and doors in the restored 19th century brick facade provide a bridge between two eras and worlds.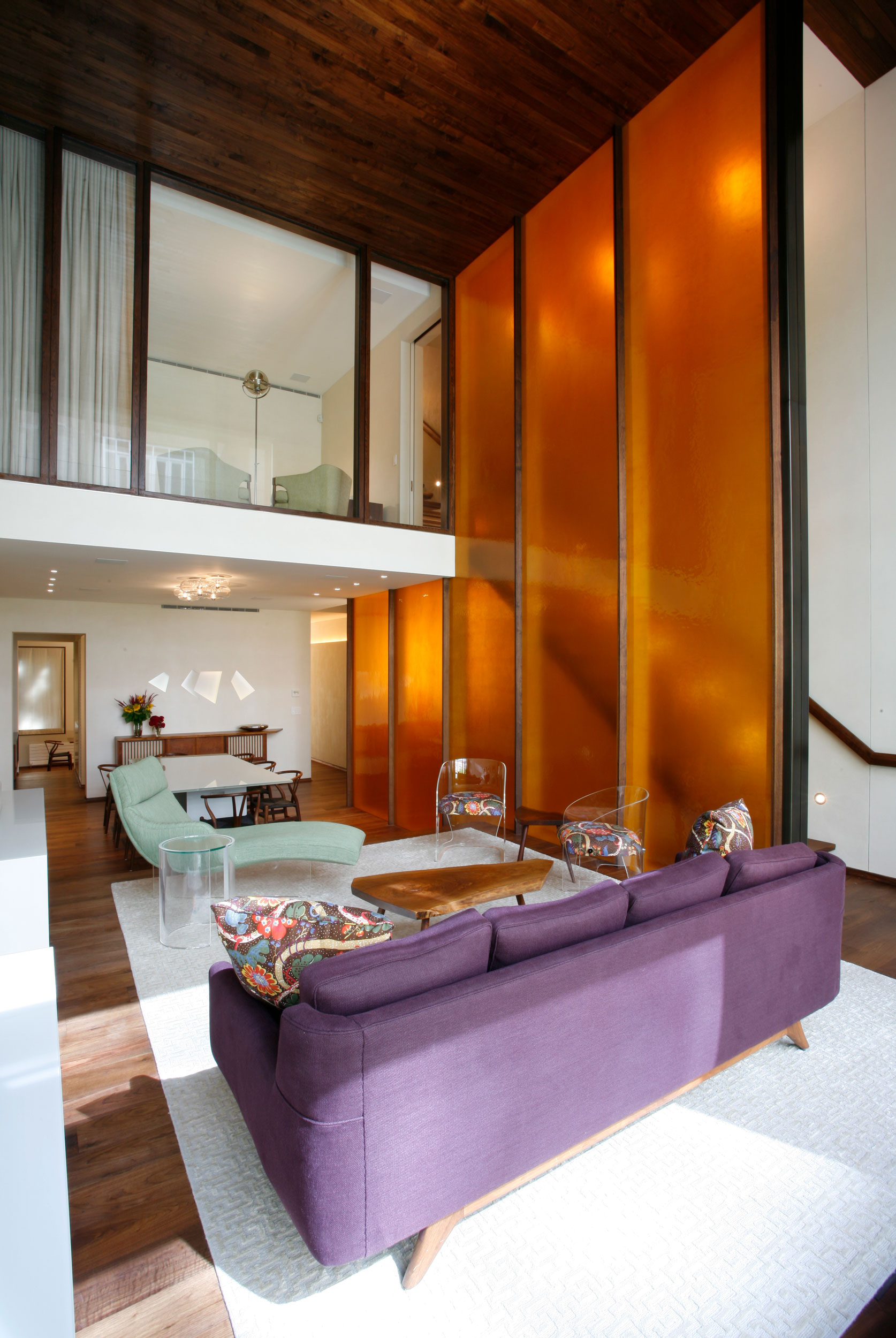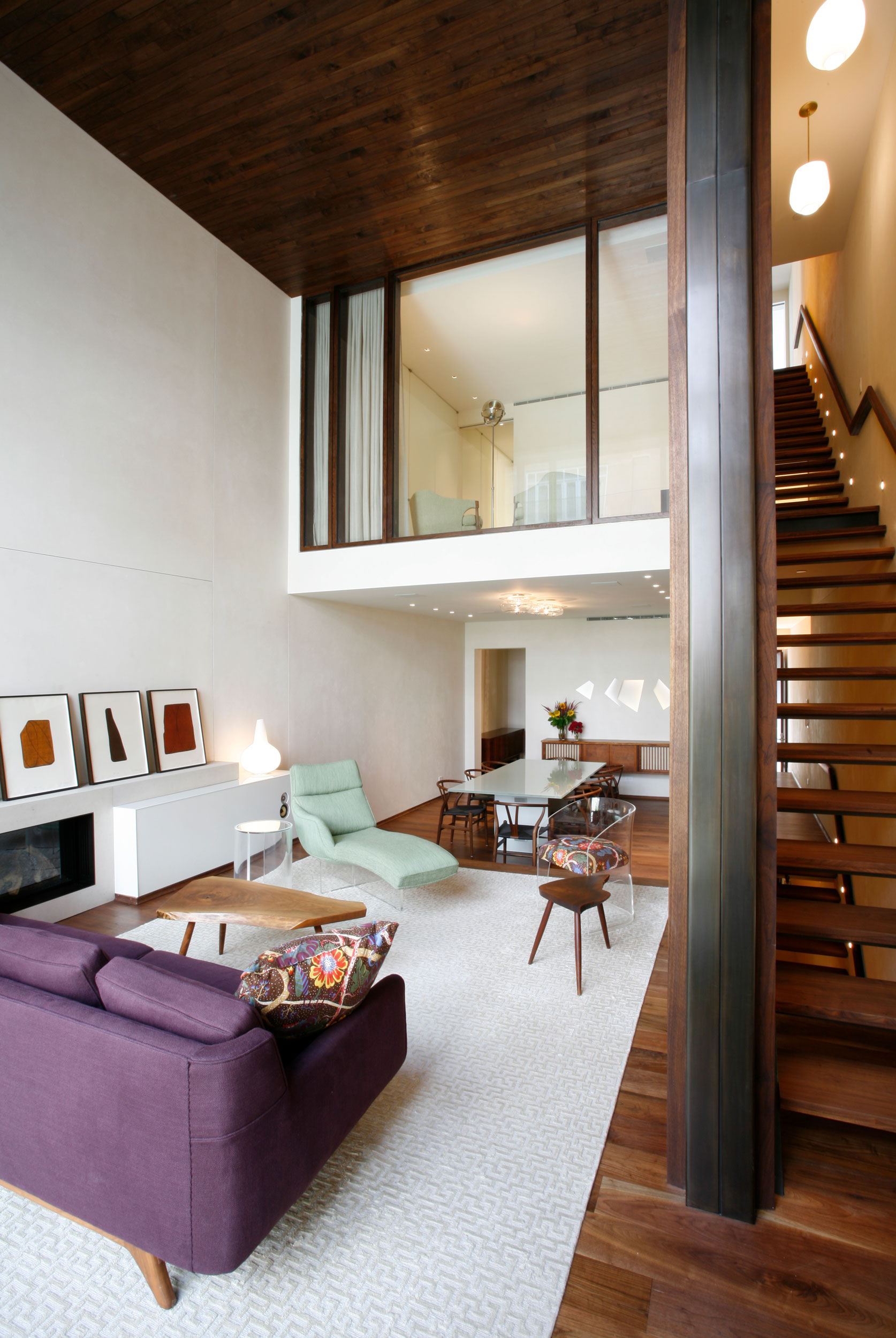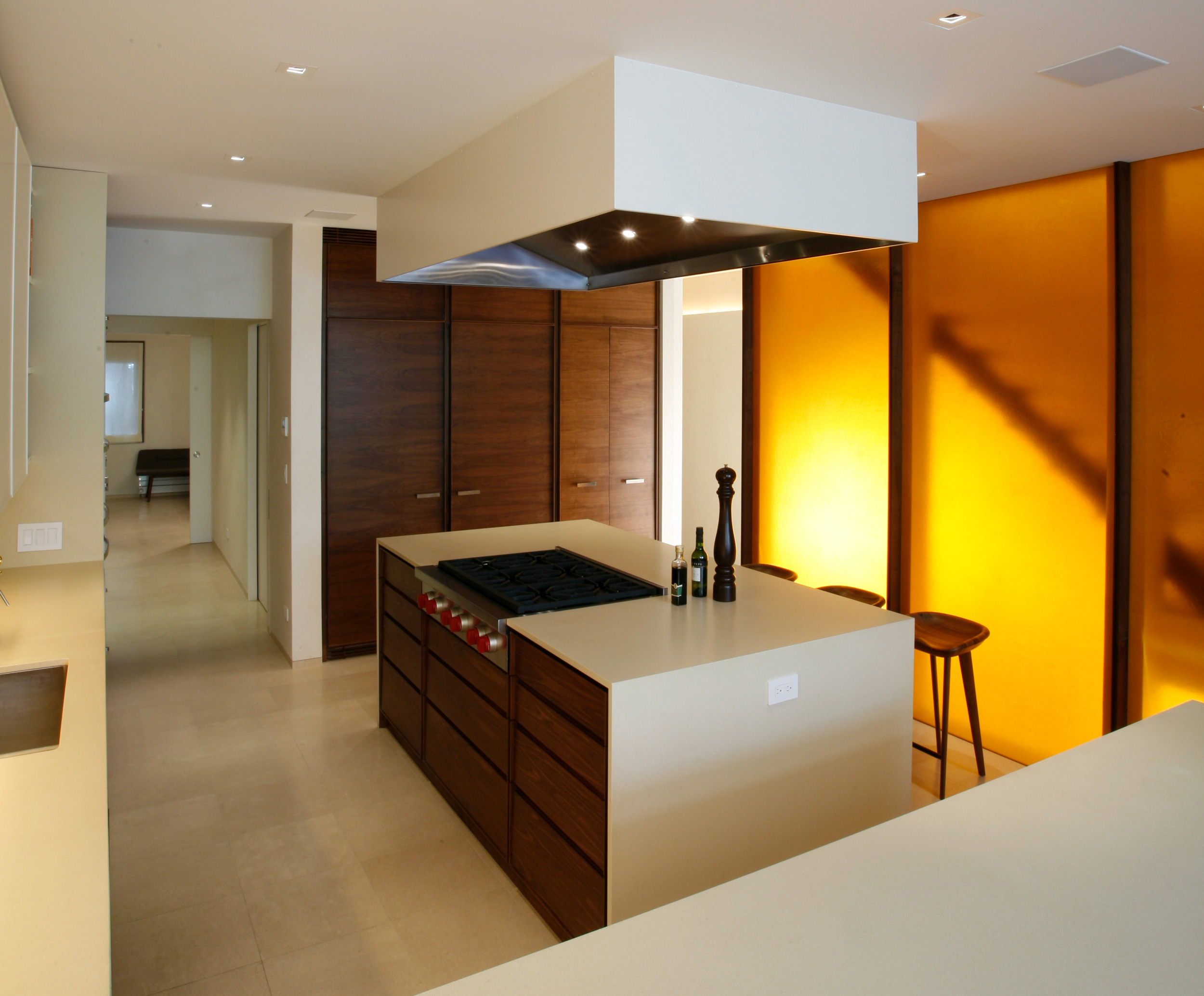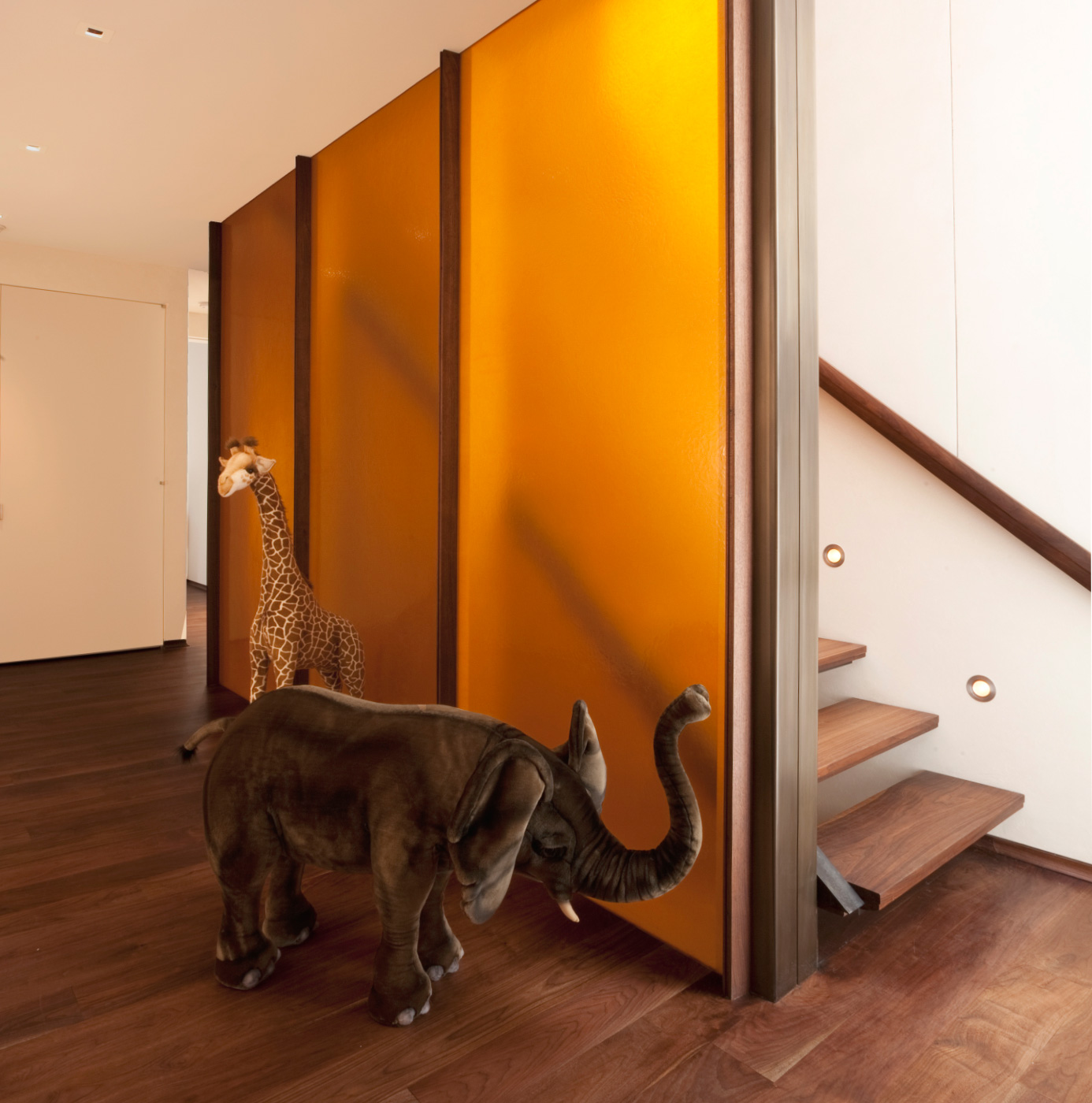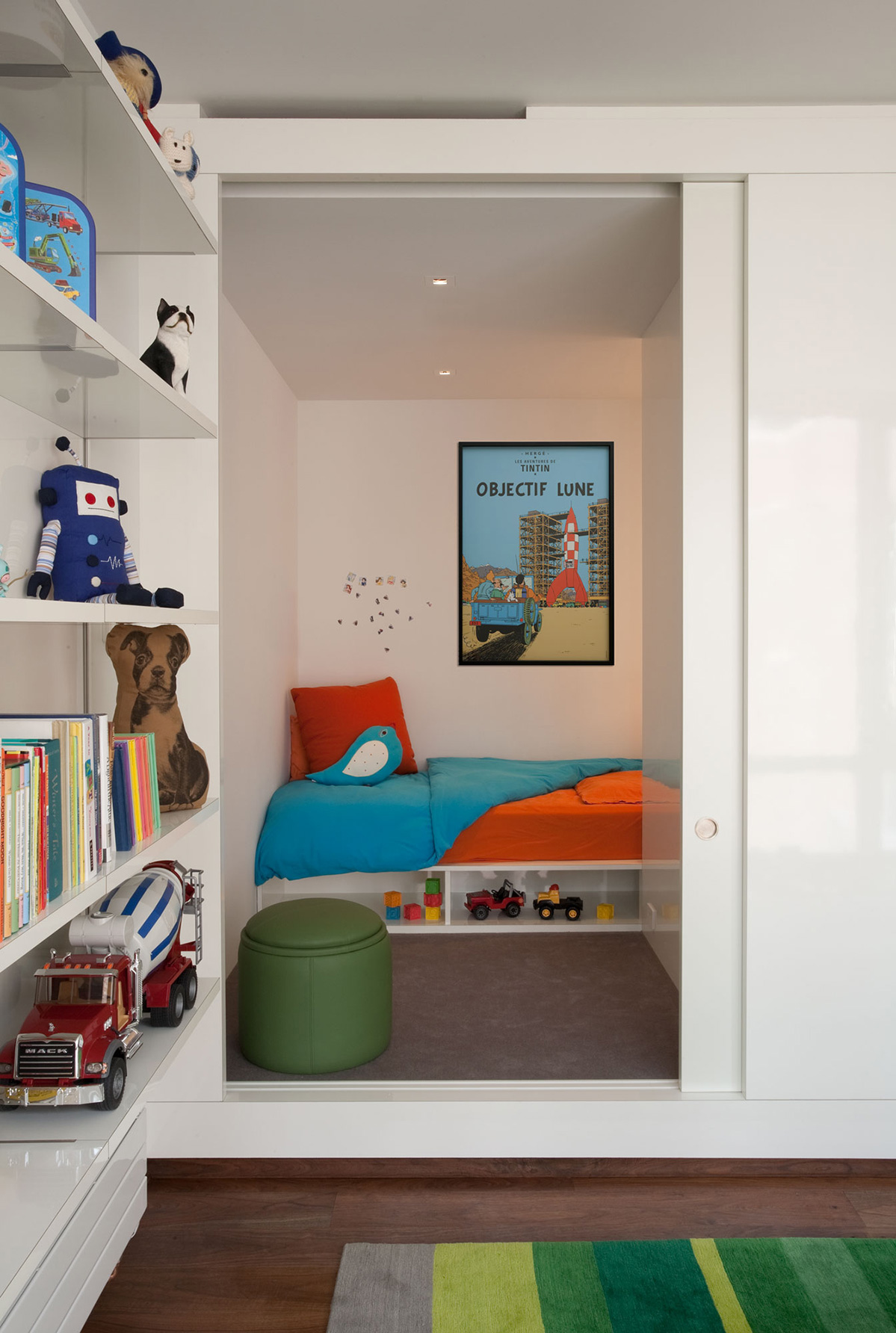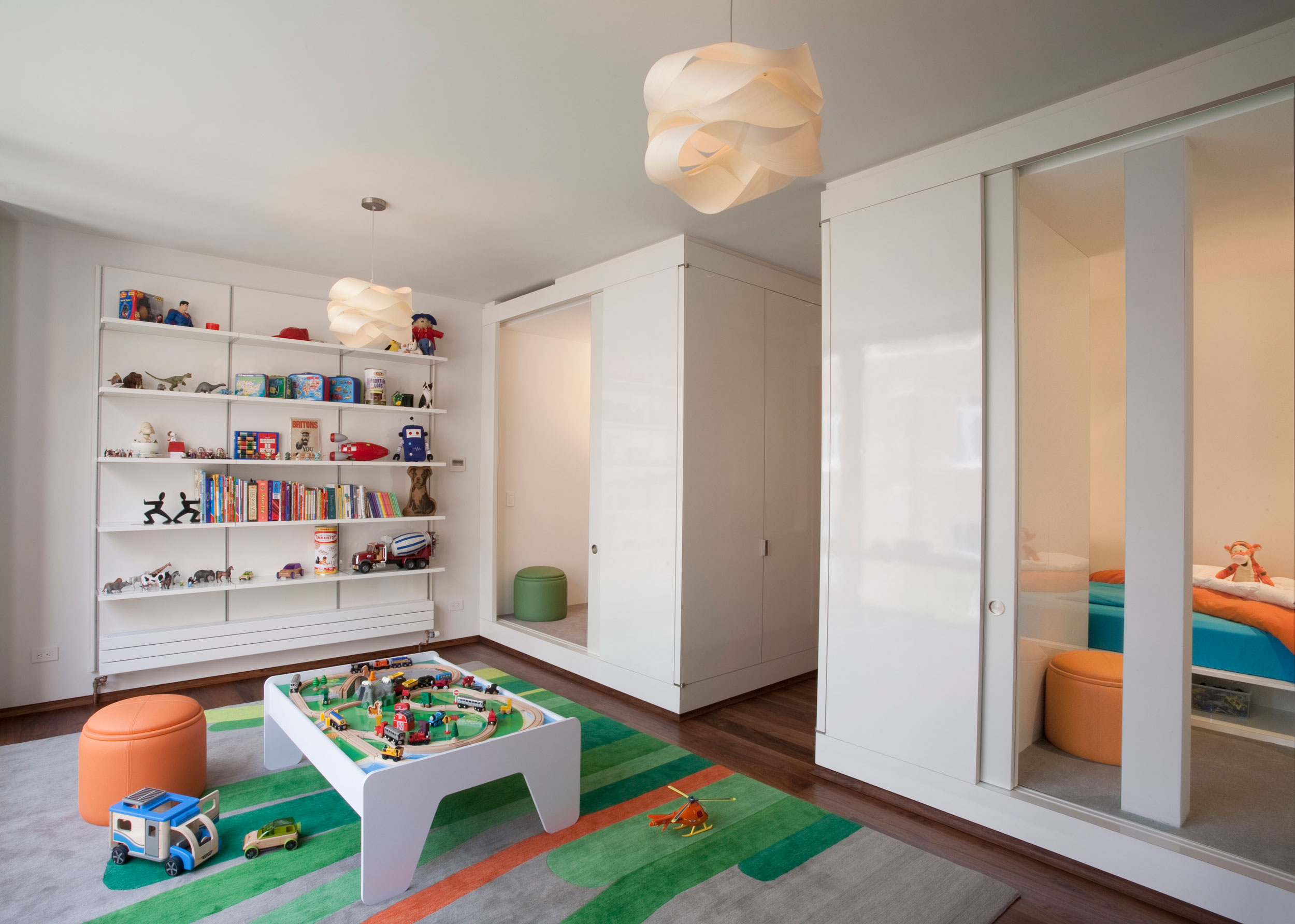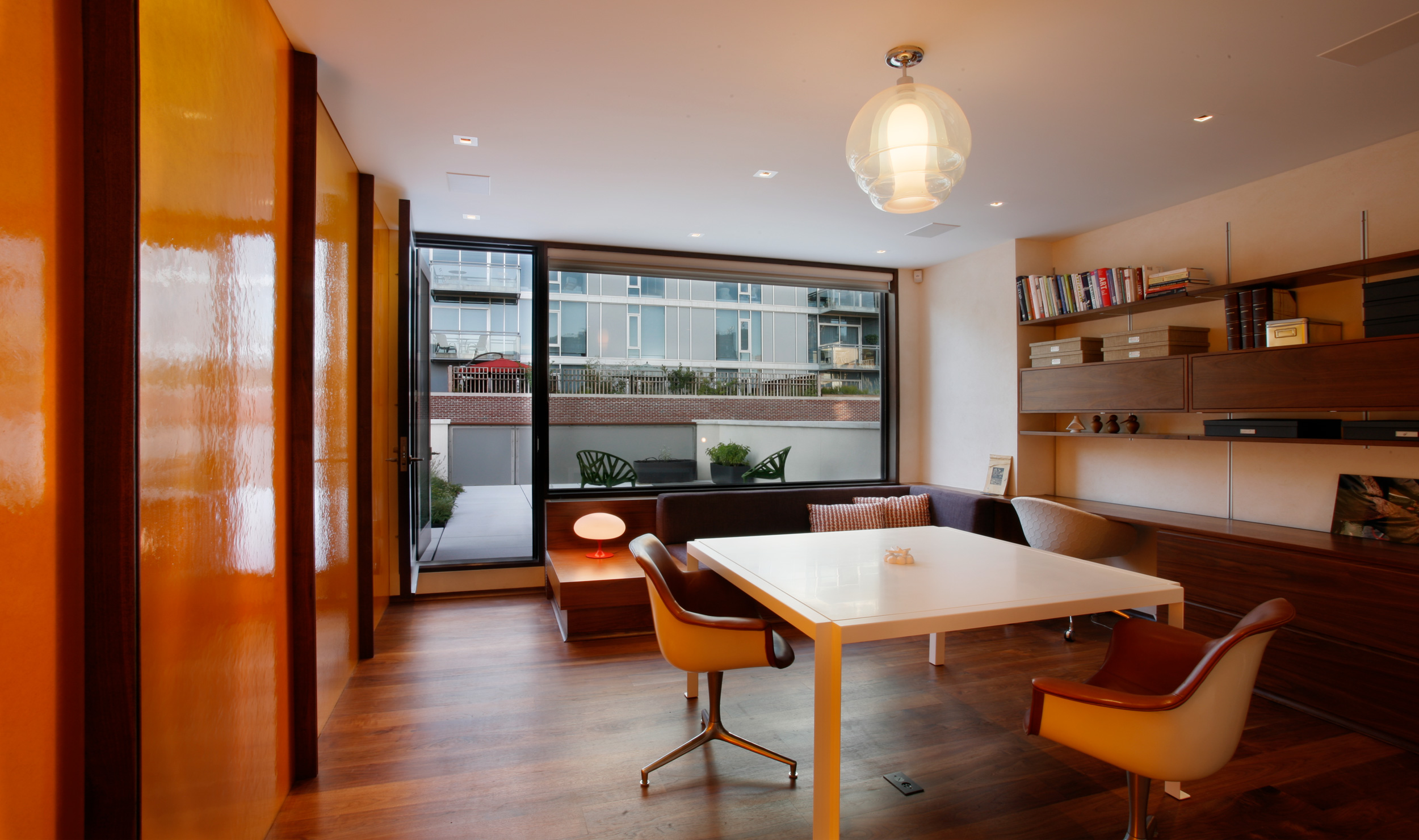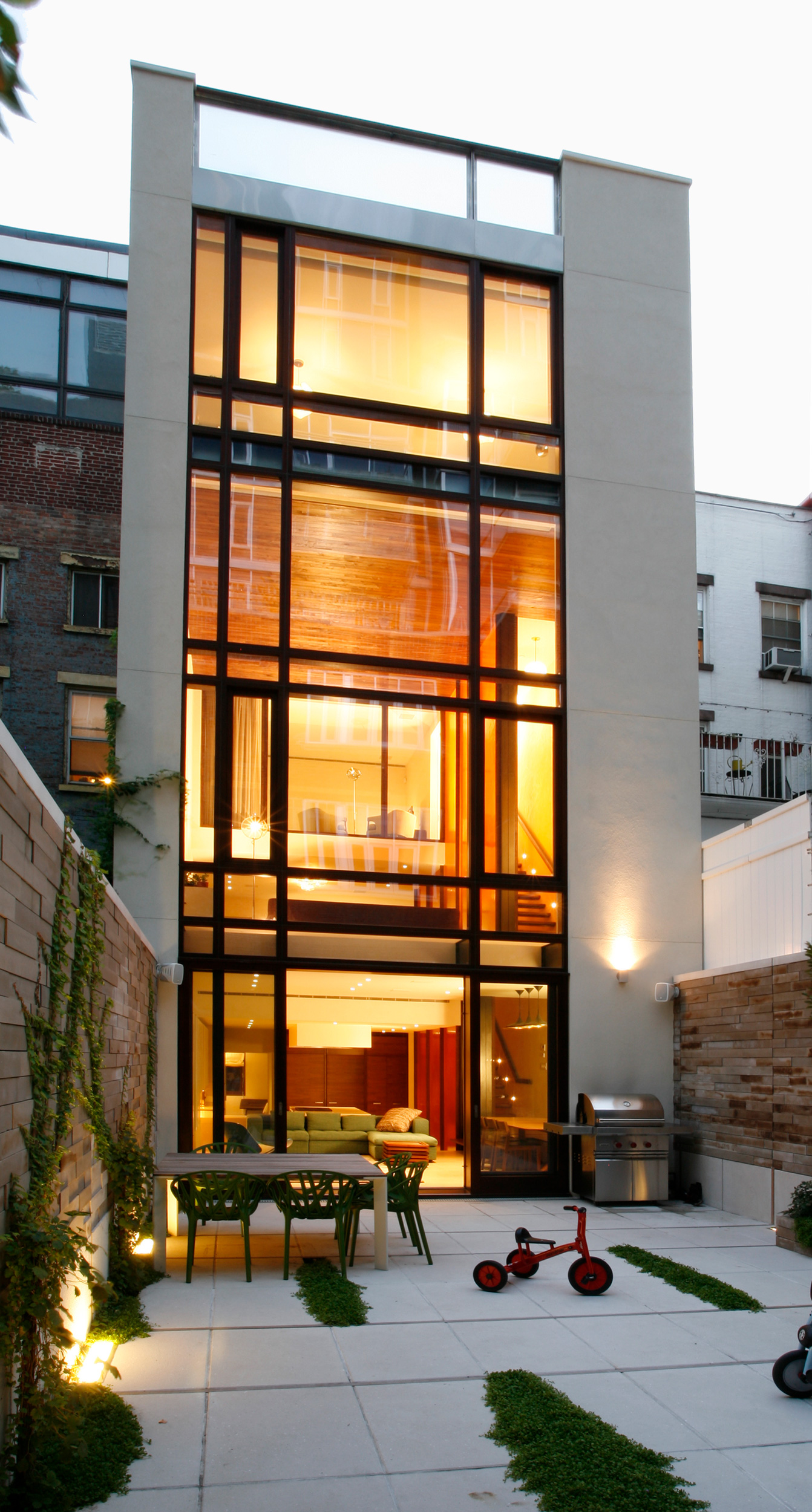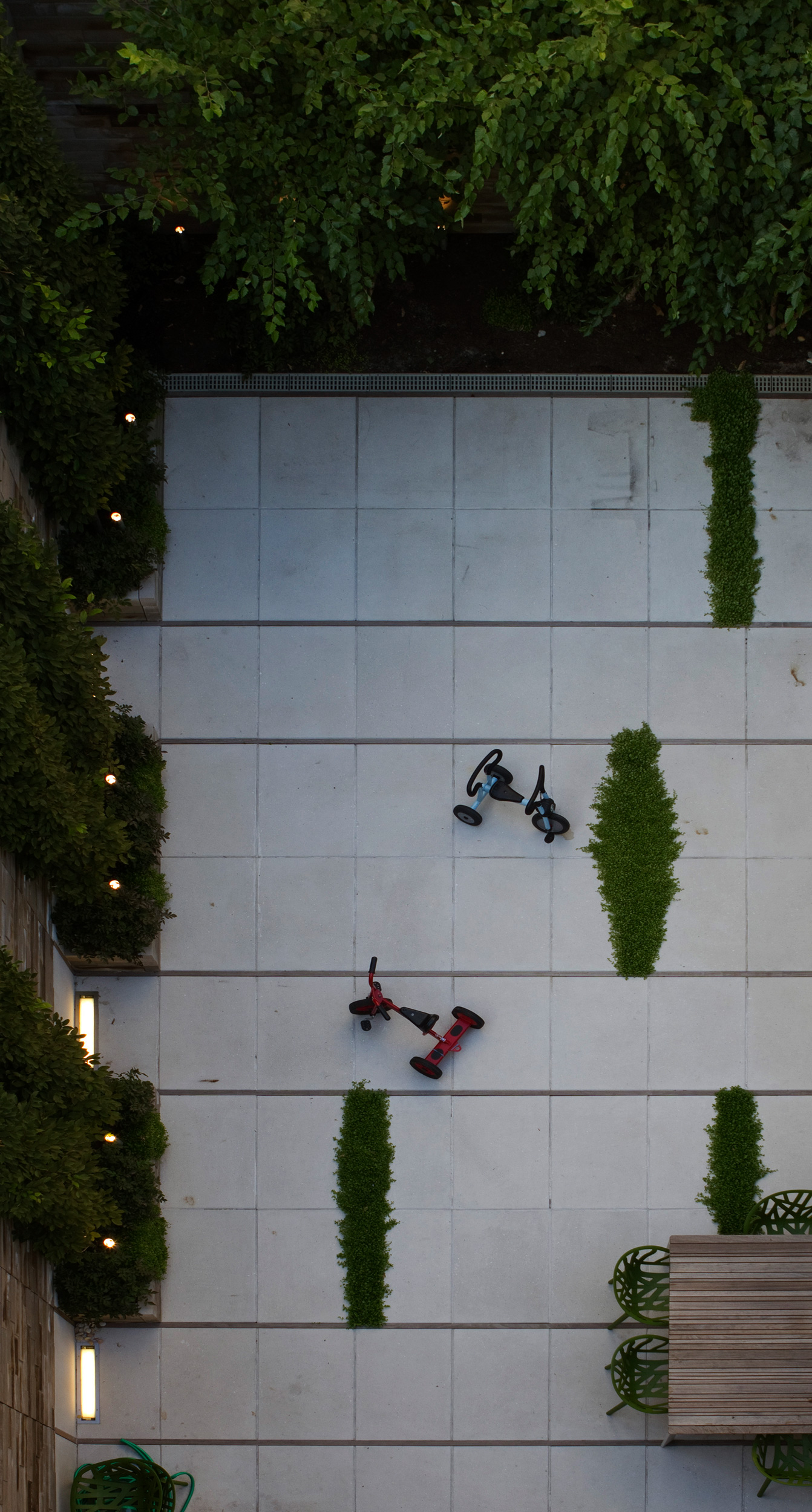 PROJECT TEAM
Design Team: Leslie Gill, Melissa Neel, Laura Lyon
Structural:  Robert Silman & Associates
Mechanical: Plus Group CE
General Contractor: Eurostruct
Photos: Leslie Gill