ARTIST IN RESIDENCE
Location:
Bed–Stuy, NY
Project Size:
4,500 sq. ft.

Completed

:
2023
The creation of this home was an intimate collaboration with the owner, a British artist looking to fully immerse herself in the architecturally historic and culturally dynamic Bedford-Stuyvesant neighborhood in Brooklyn, amidst city blocks of Romanesque Revival townhouses, churches and storefronts, largely intact since their construction in the late 19th and early 20th centuries.
We came to this project with a shared history, a working shorthand, and a process that mined a longstanding friendship. Our collective mission: To delineate space for this artist's work and home lives that would provide a separate haven for each, with room to nourish growth and freedom of expression.
In intentional contrast to earlier workspaces, the artist has grounded this studio at garden level, allowing for both a connection to the street and to the private world of the rear yard in this landmark block. Her home above is a counterpoint to the garden studio, imagined as a living artwork, a deep and textured collage reflecting our collective eye, expression, and vision for her vibrant life there with friends and family, celebrated through architectural and artistic acts of serenity and delight, upholding the form and spirit of the original Bedford Stuyvesant townhouse.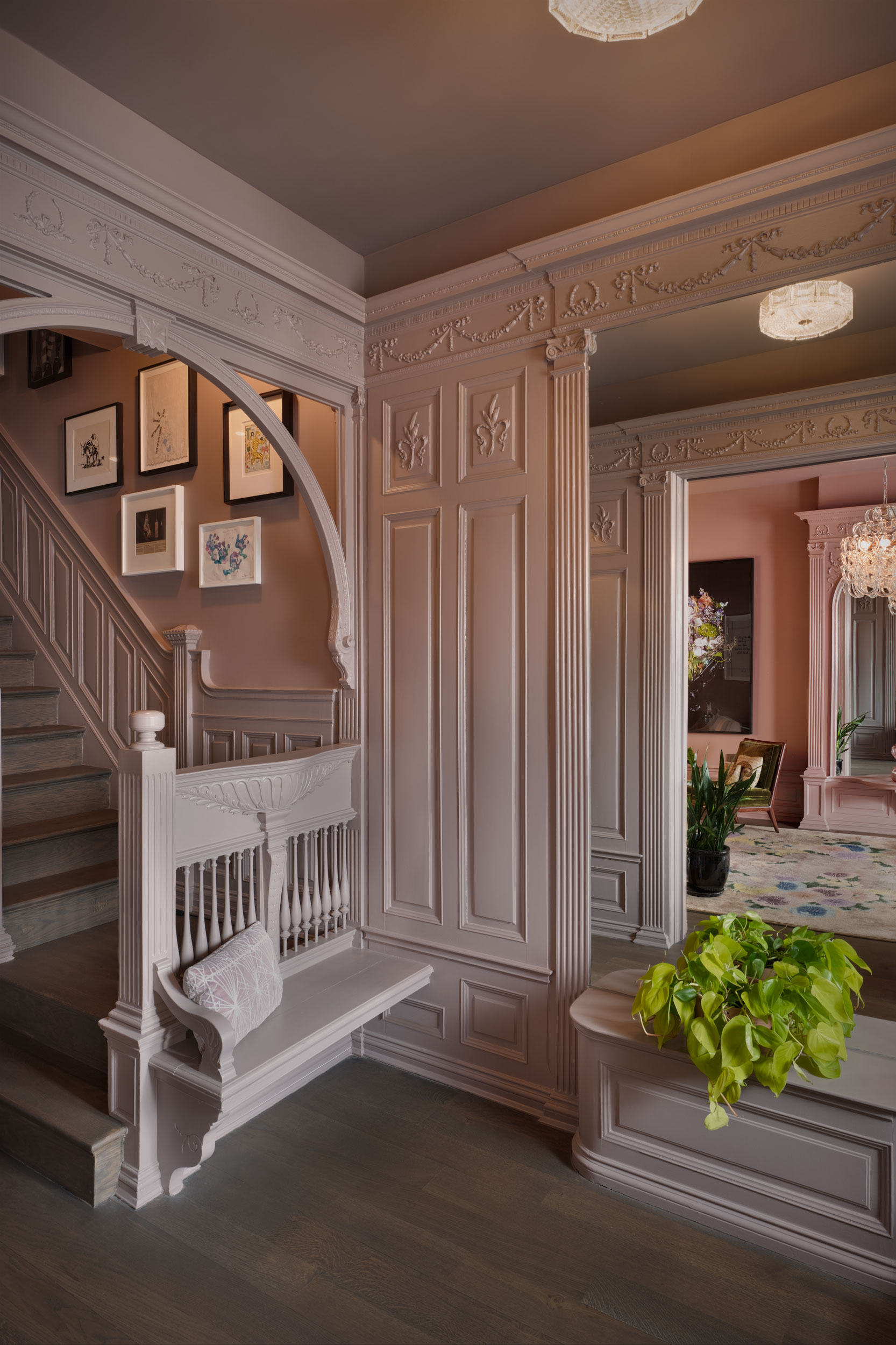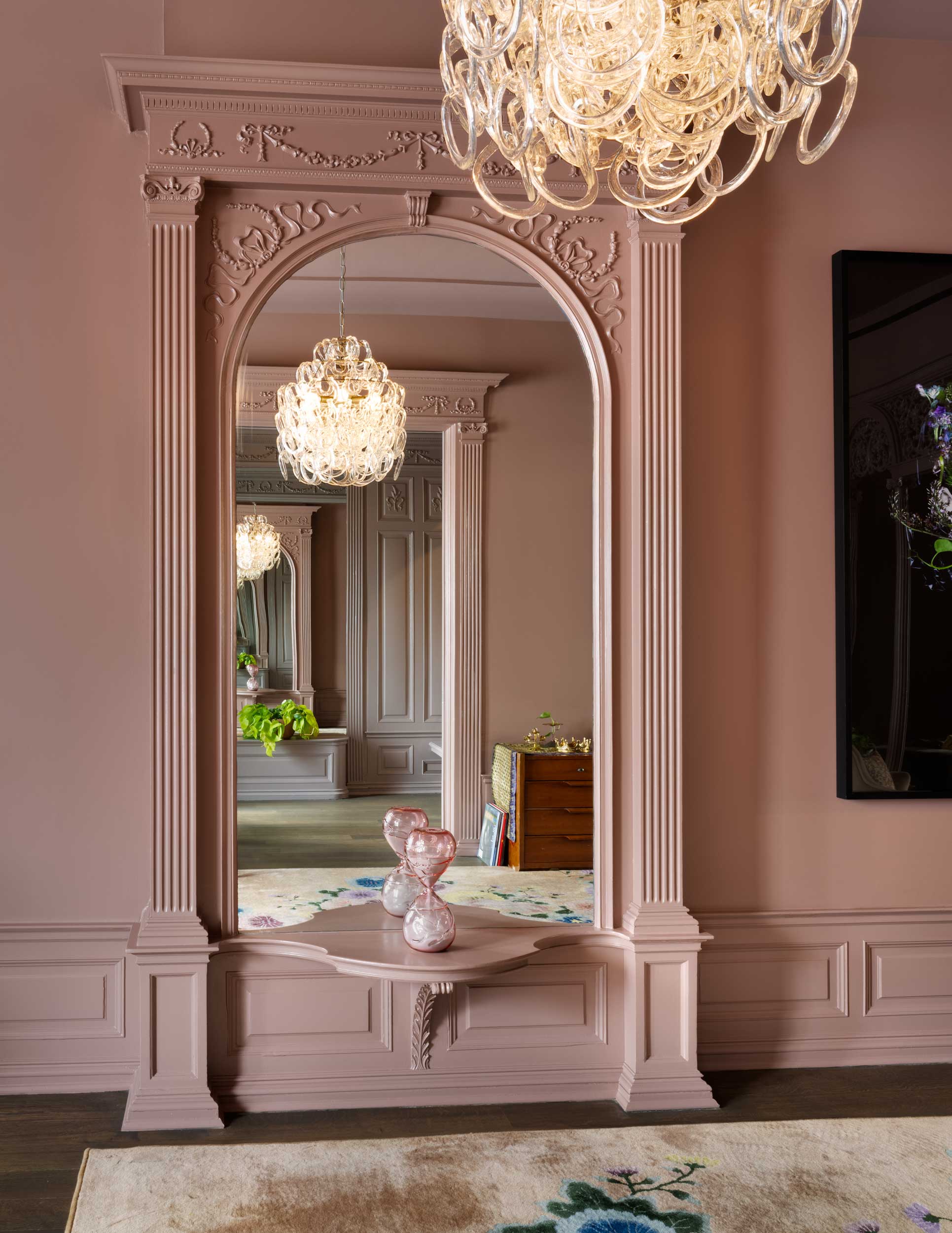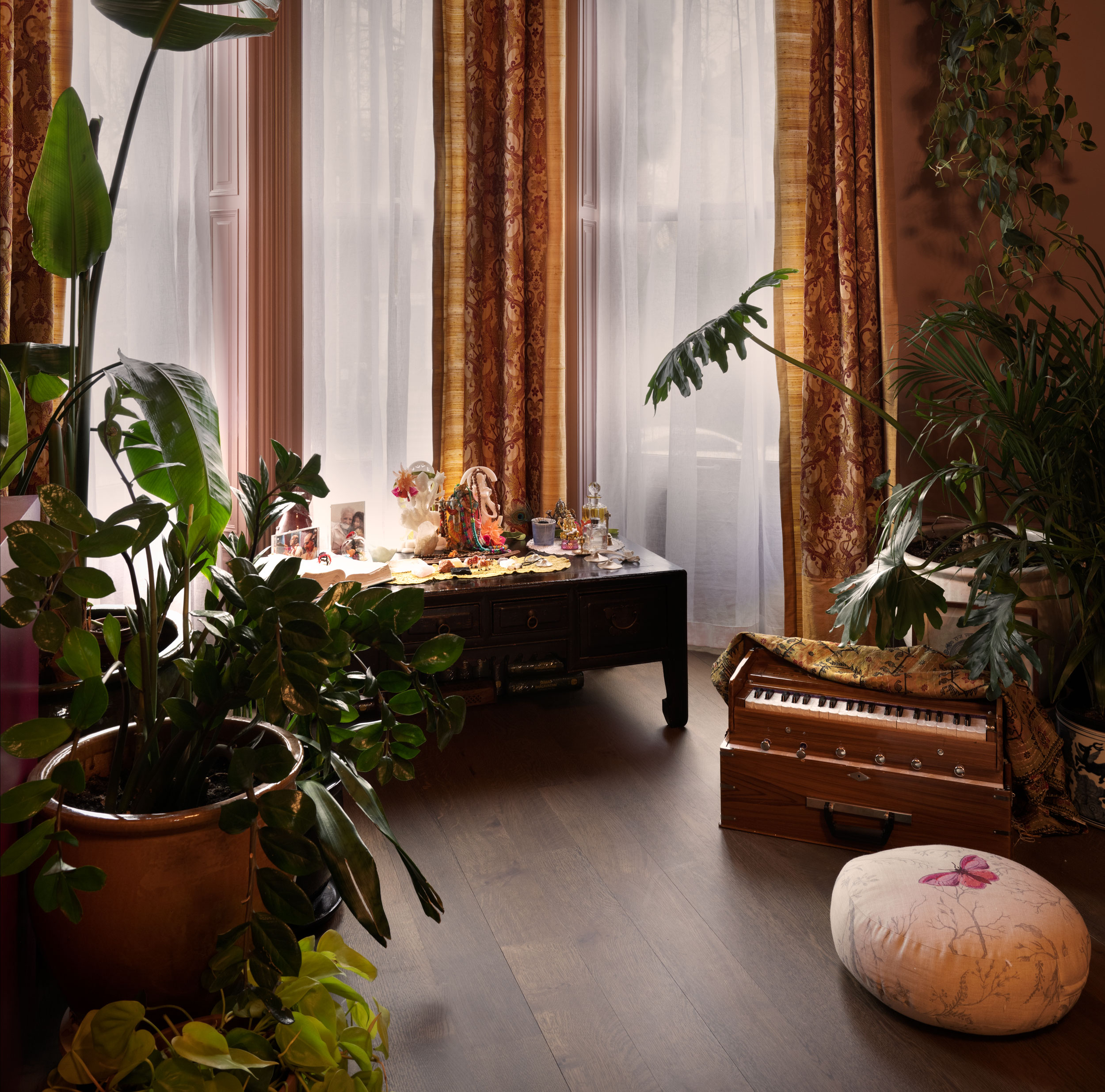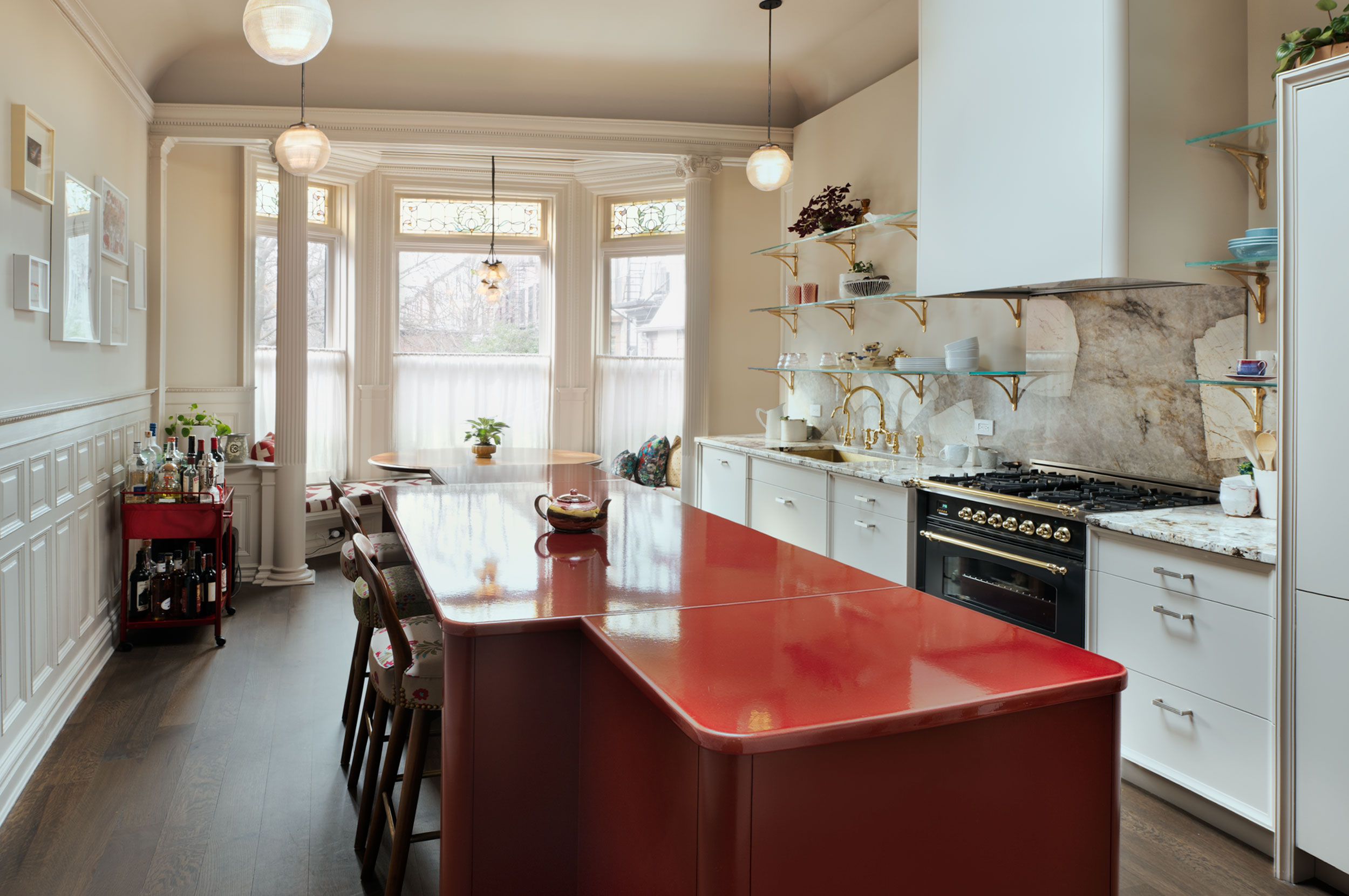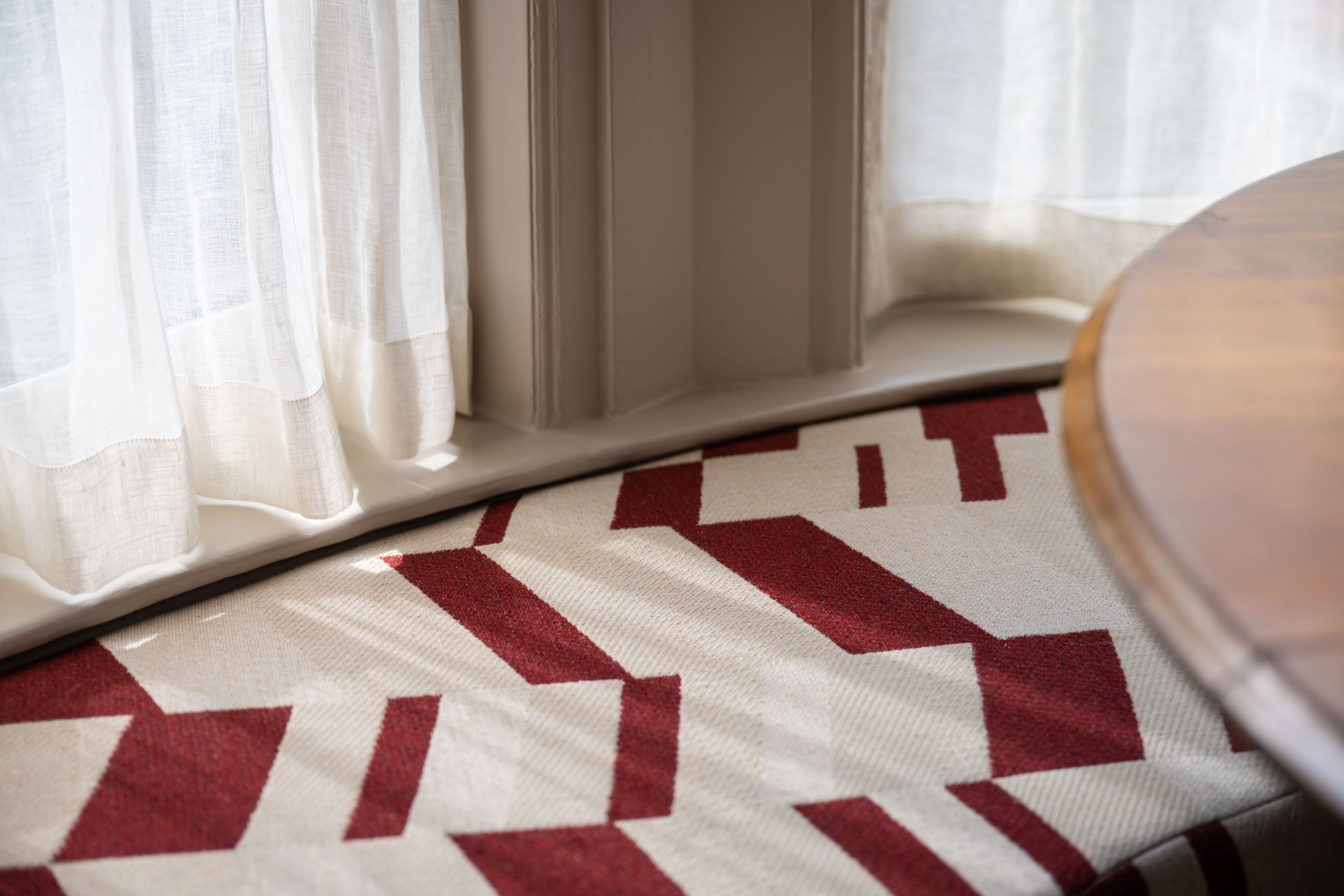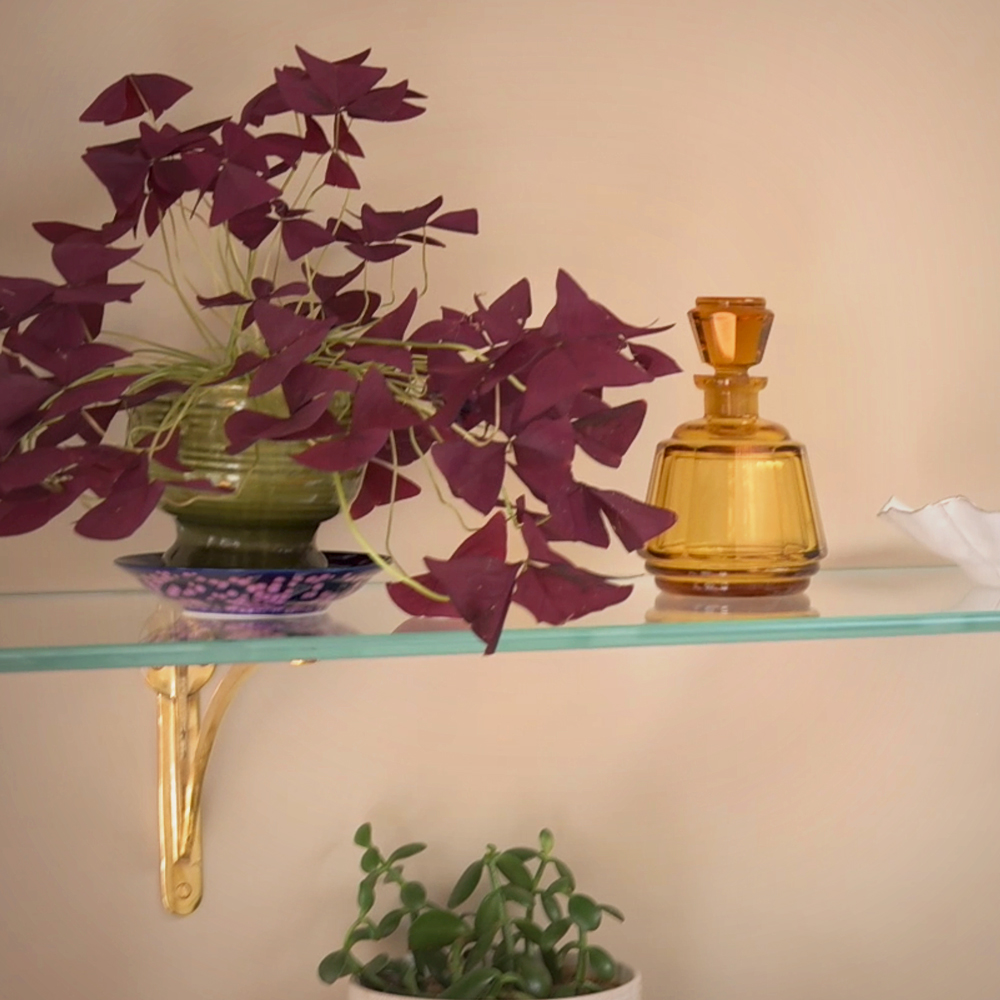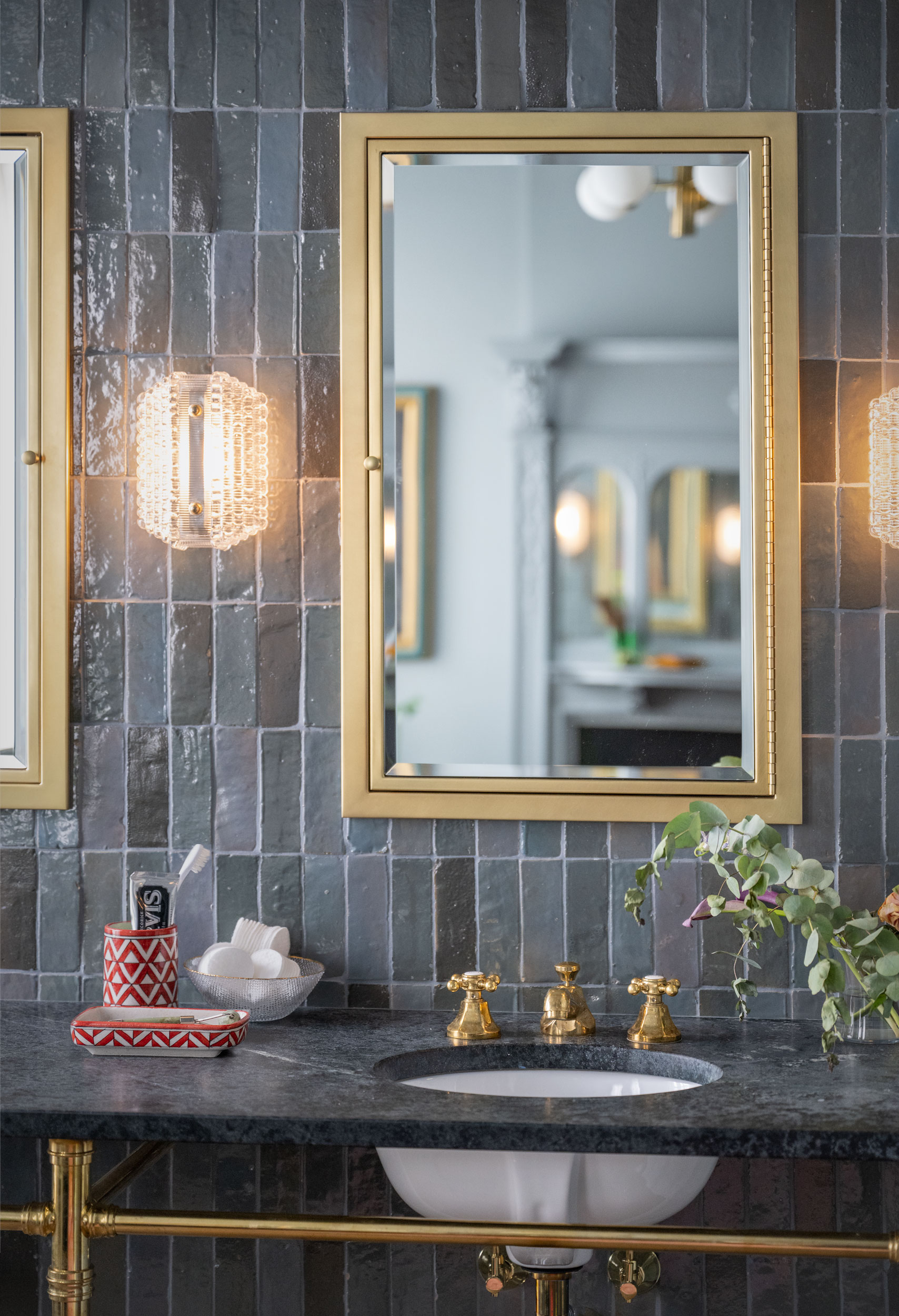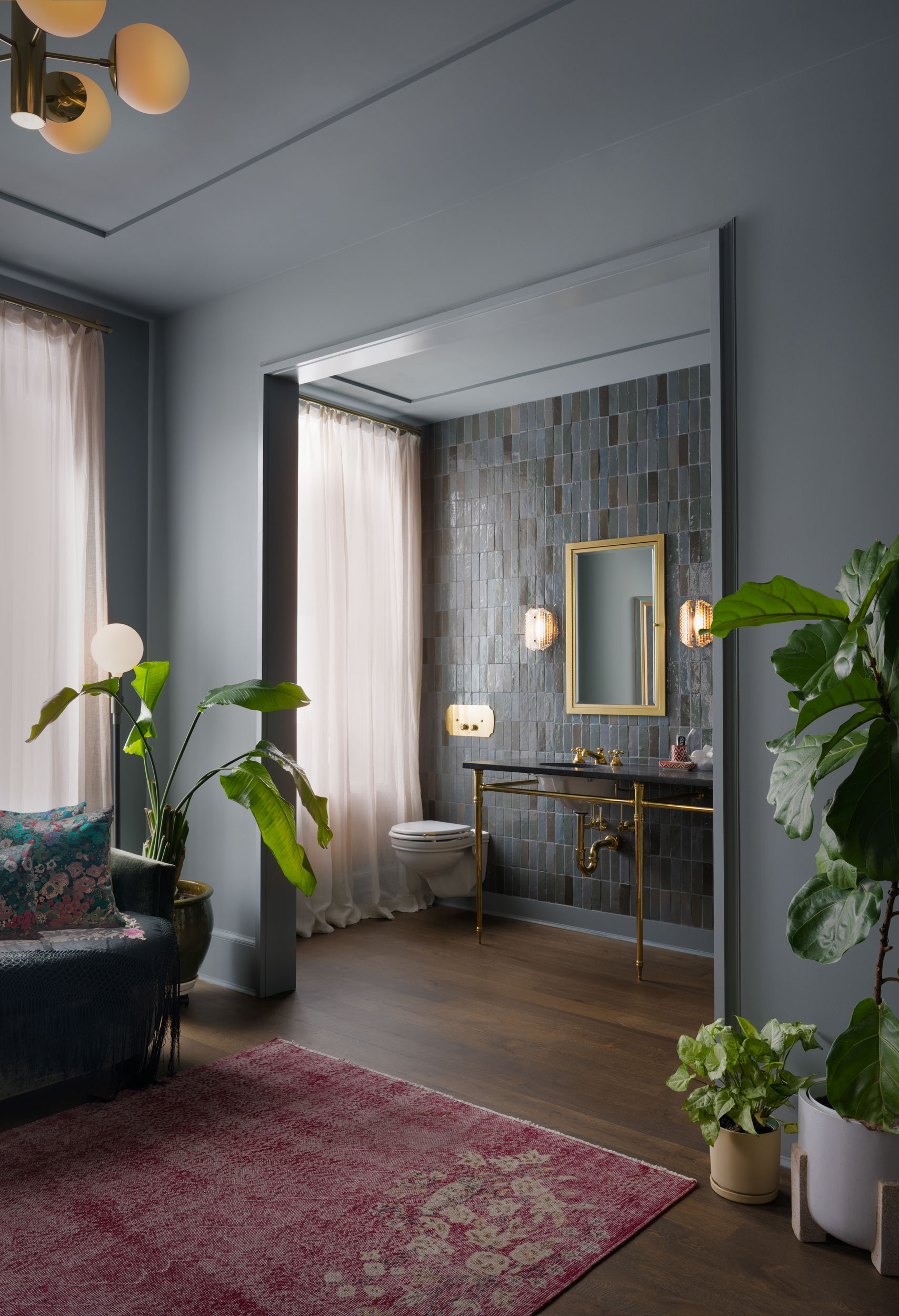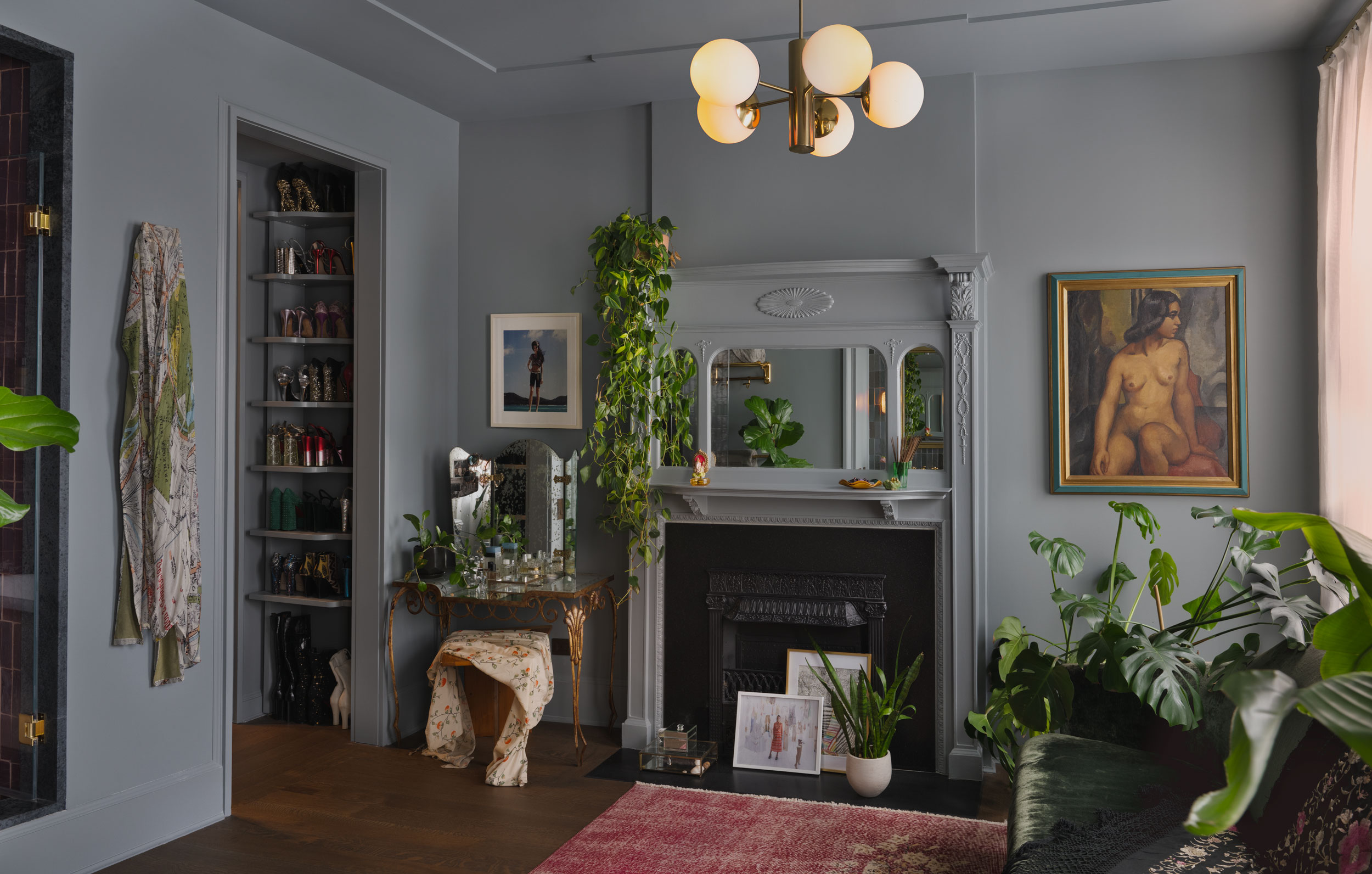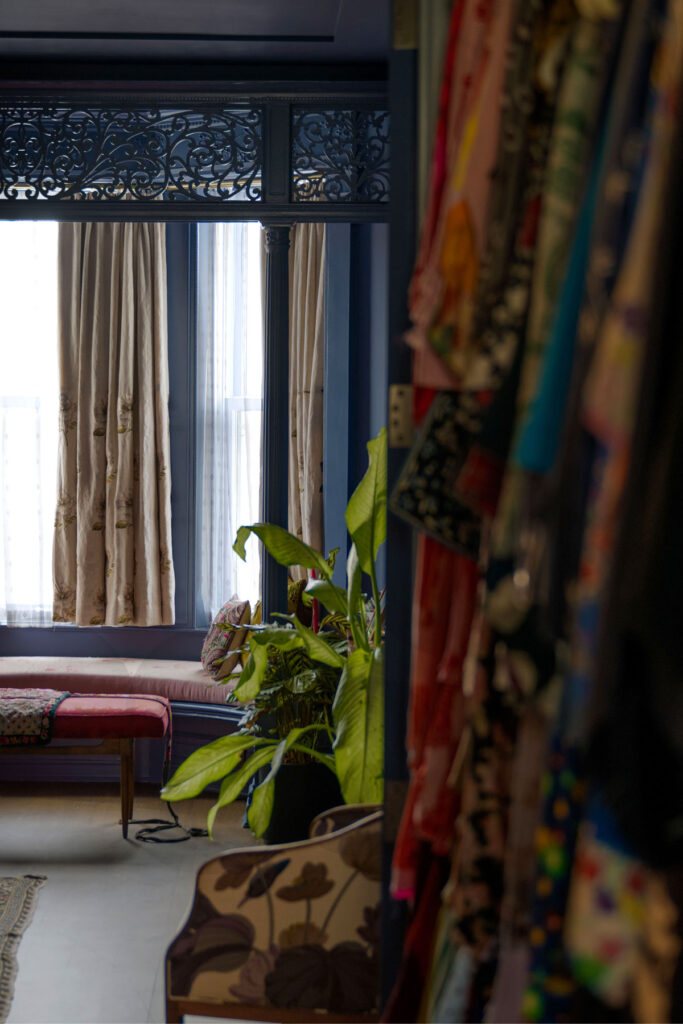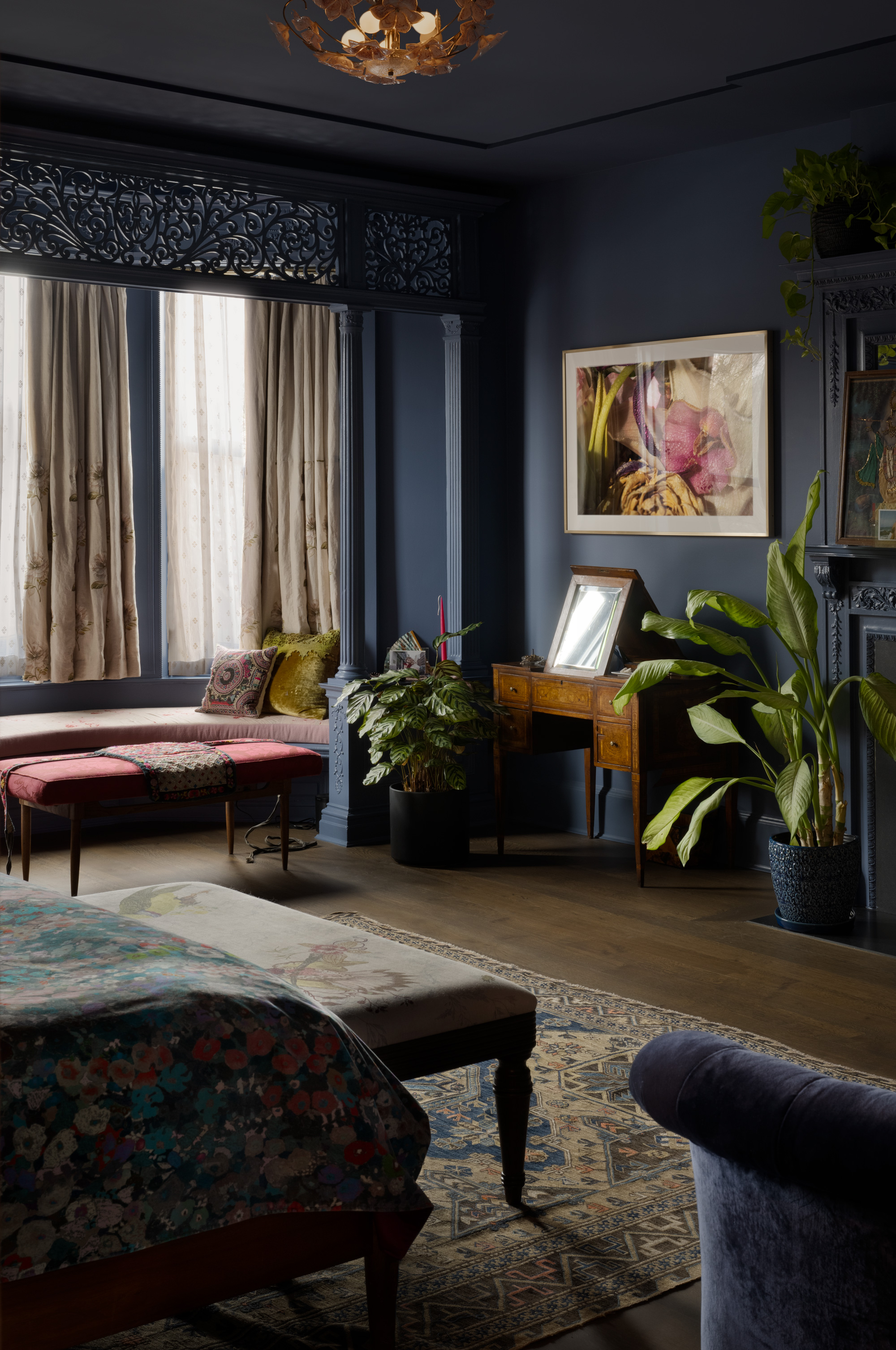 PROJECT TEAM
Design Team: Working Group 1 with the Owner
Construction Team: PHCHI, Eurostruct, Magic Painting, Studio 156
Photography/A.V.: Scott Neel