TACONIC LODGE
Location:
Taconic Mountains
Project Size:
20,000 sq. ft.

Completed

:
2020
Taconic Lodge was envisioned in the tradition of the Adirondack Great Camps. Built with skilled local labor and indigenous materials, the Adirondack Great Camps embodied the late 19th century pursuit of Naturalism, influenced heavily by the Arts and Crafts movements in this country, the United Kingdom and Europe. These expansive lodging compounds were designed to blend with their natural surroundings, offering rustic yet luxurious retreats for the Gilded Age to enjoy the remote American wilderness without leaving behind the comforts of civilization.
The Taconic Lodge marries these cultural and architectural paradigms with a deceptively simple and decidedly modern plan. Though the 20,000 square foot structure is over 200 feet in length, it is experienced through a series of intimate and enveloping spaces. These rooms frame broad views to the farm valley below and mountains beyond.
The program includes lodging for a family of five and their guests, outfitted with six indoor and outdoor living rooms and other amenities commensurate with a twenty-first century Great Camp: Two kitchens, a dining hall, pub, wine cellar, spa and two-story garage, the lower level accessed via secret tunnel. Outdoor amenities include swimming, lawns and fields for play, hiking trails, tennis and basketball.
The fundamental intent for the Taconic Lodge and compound is that it be a place to entertain family and friends, to relax, restore and find respite in an area both steeped in history and wild mountainous beauty.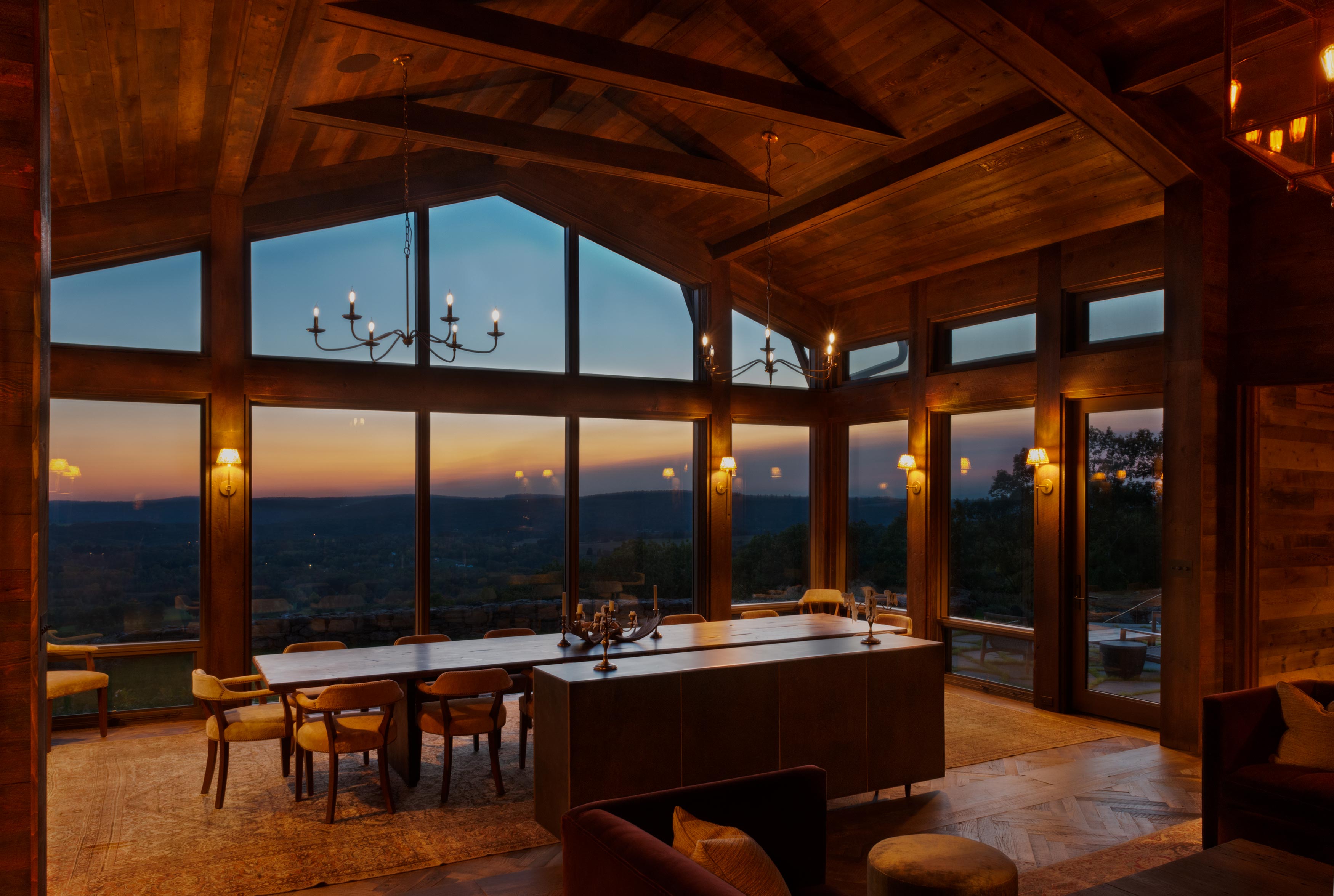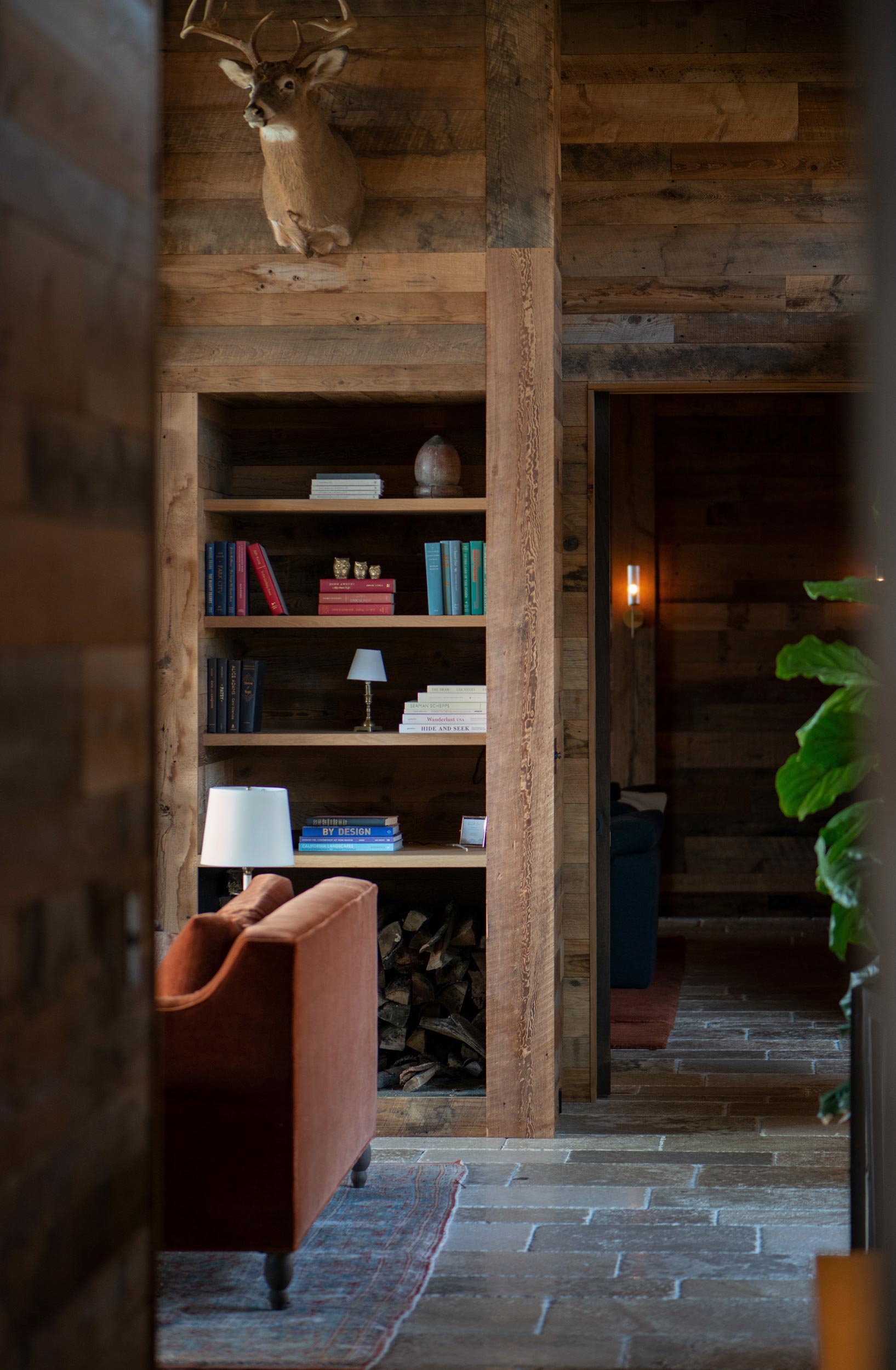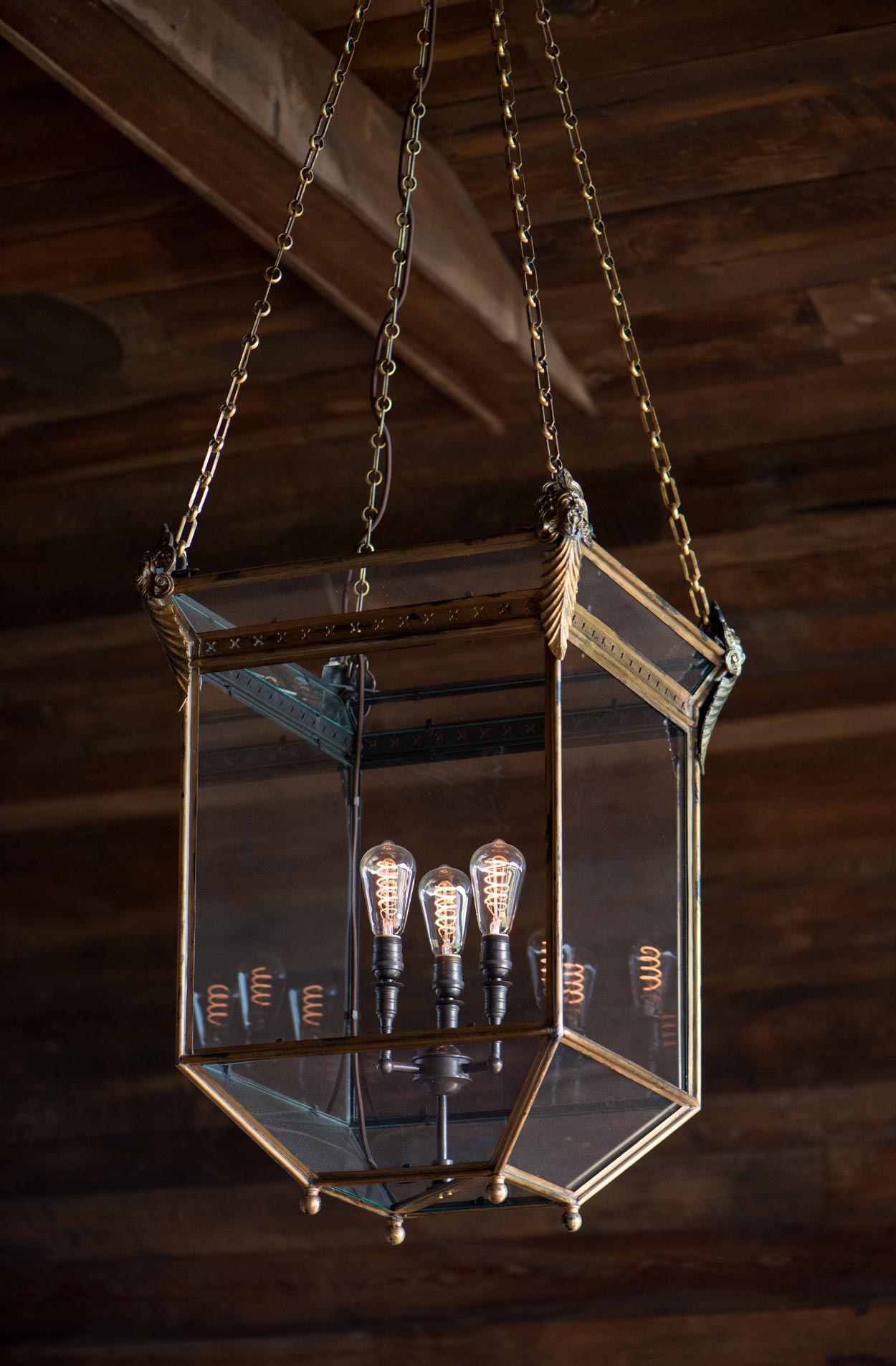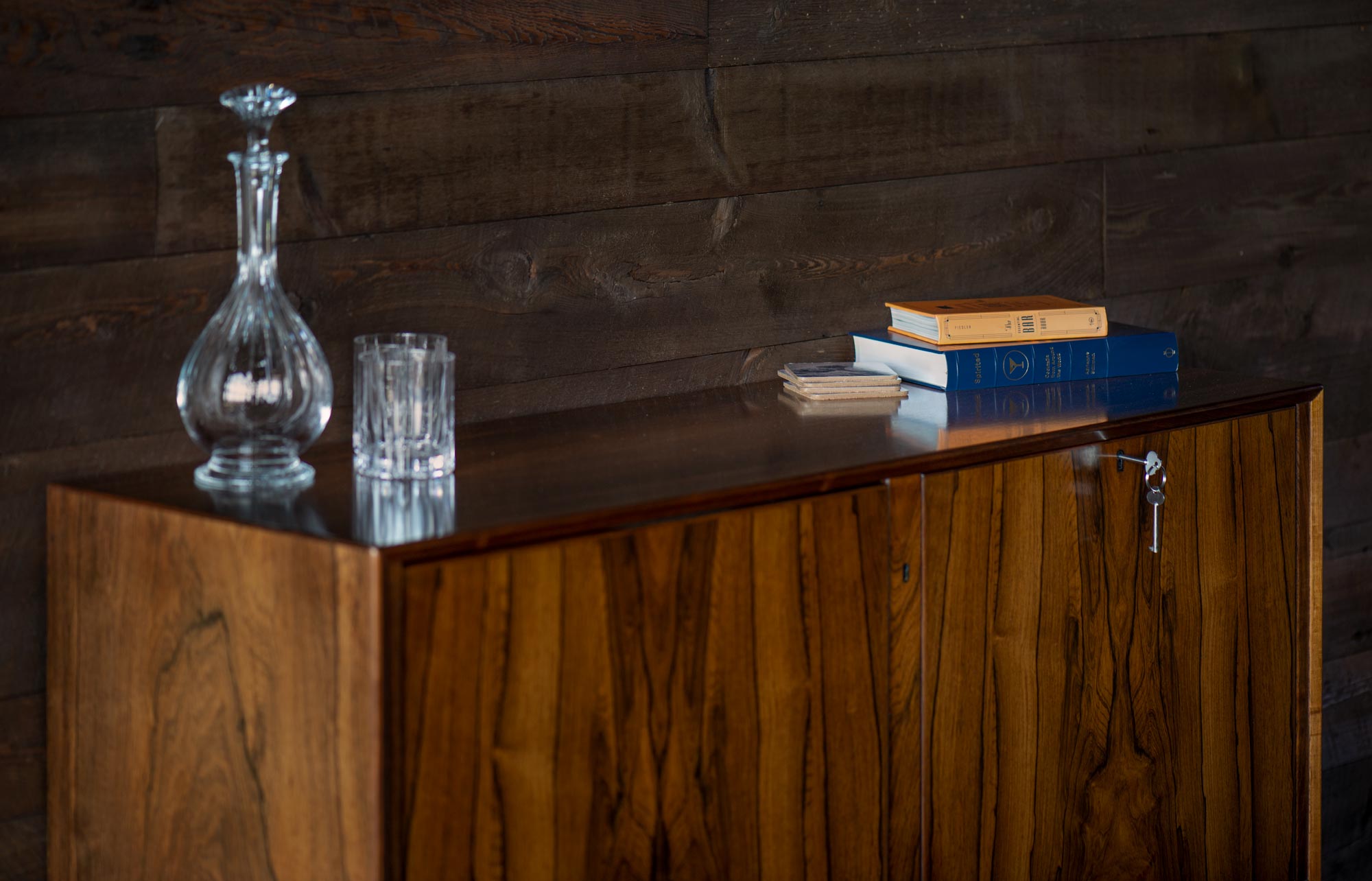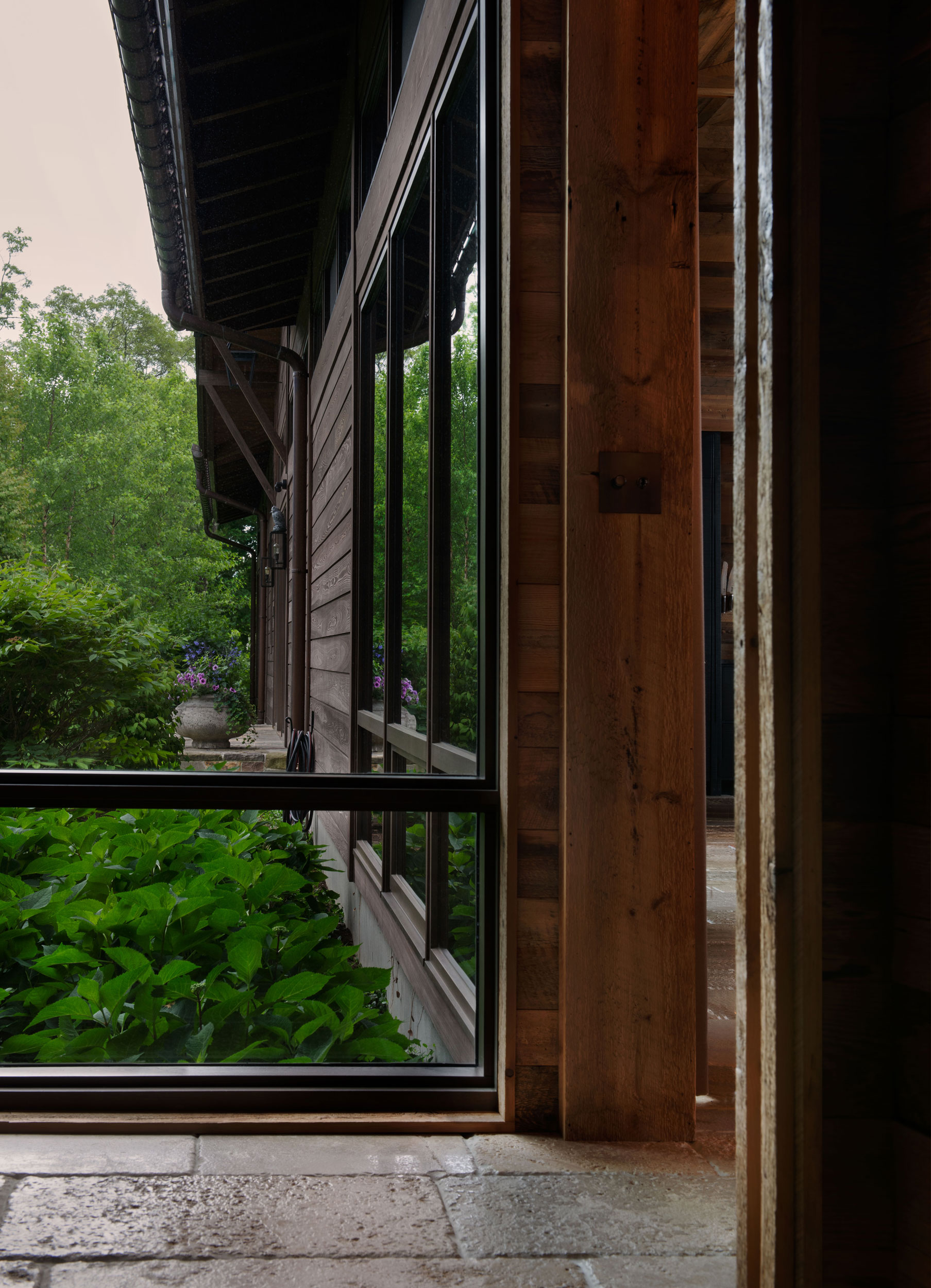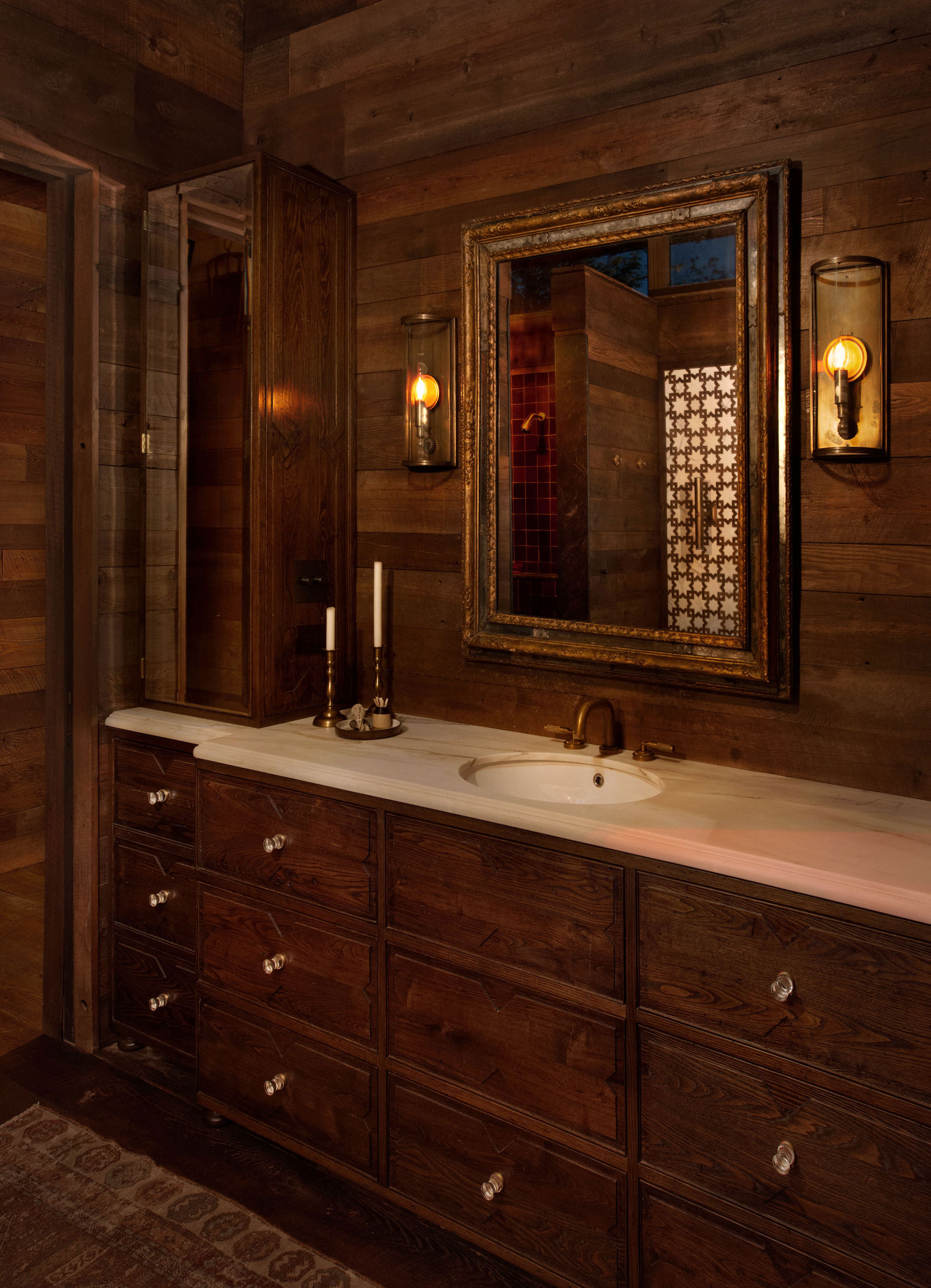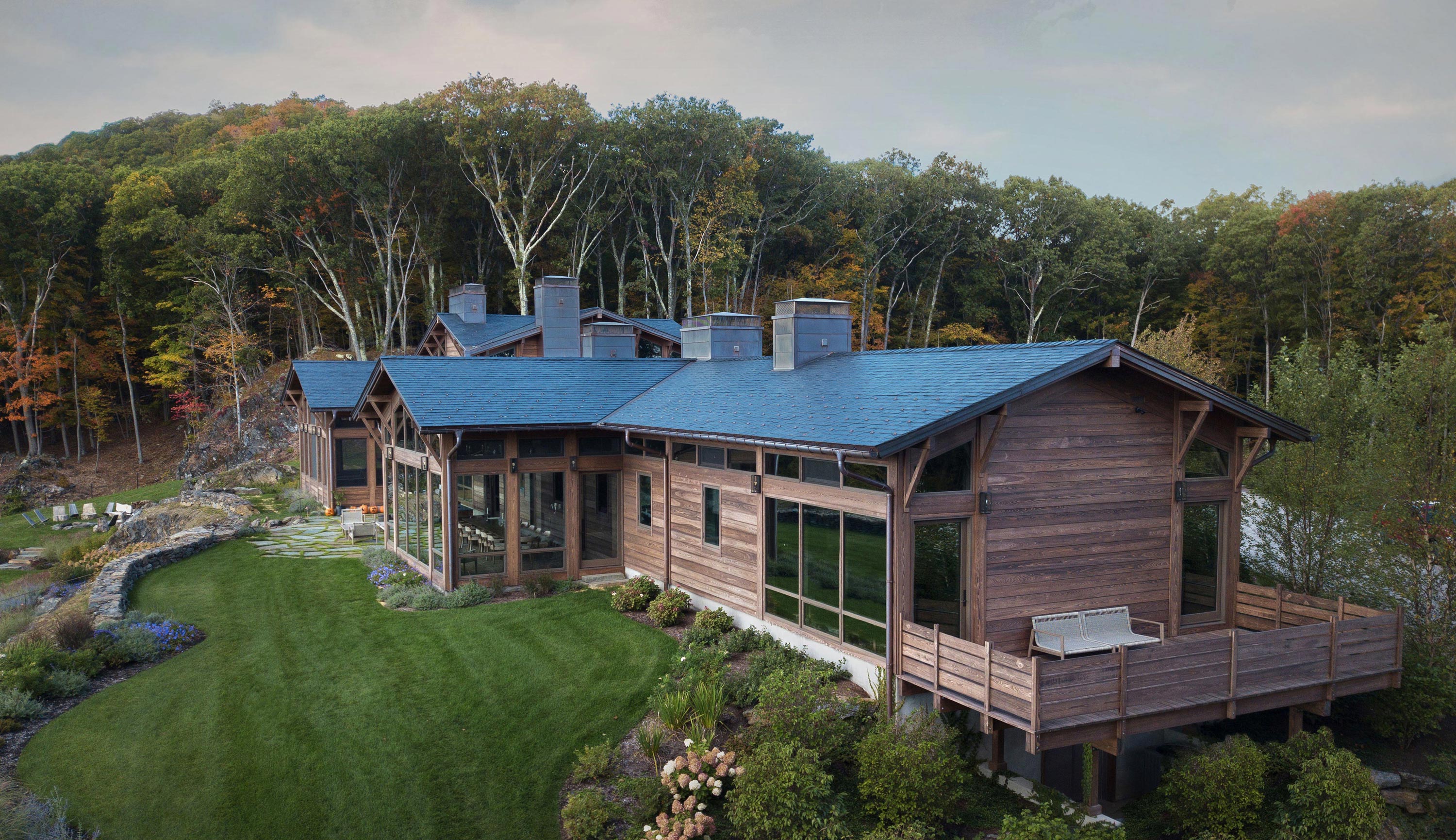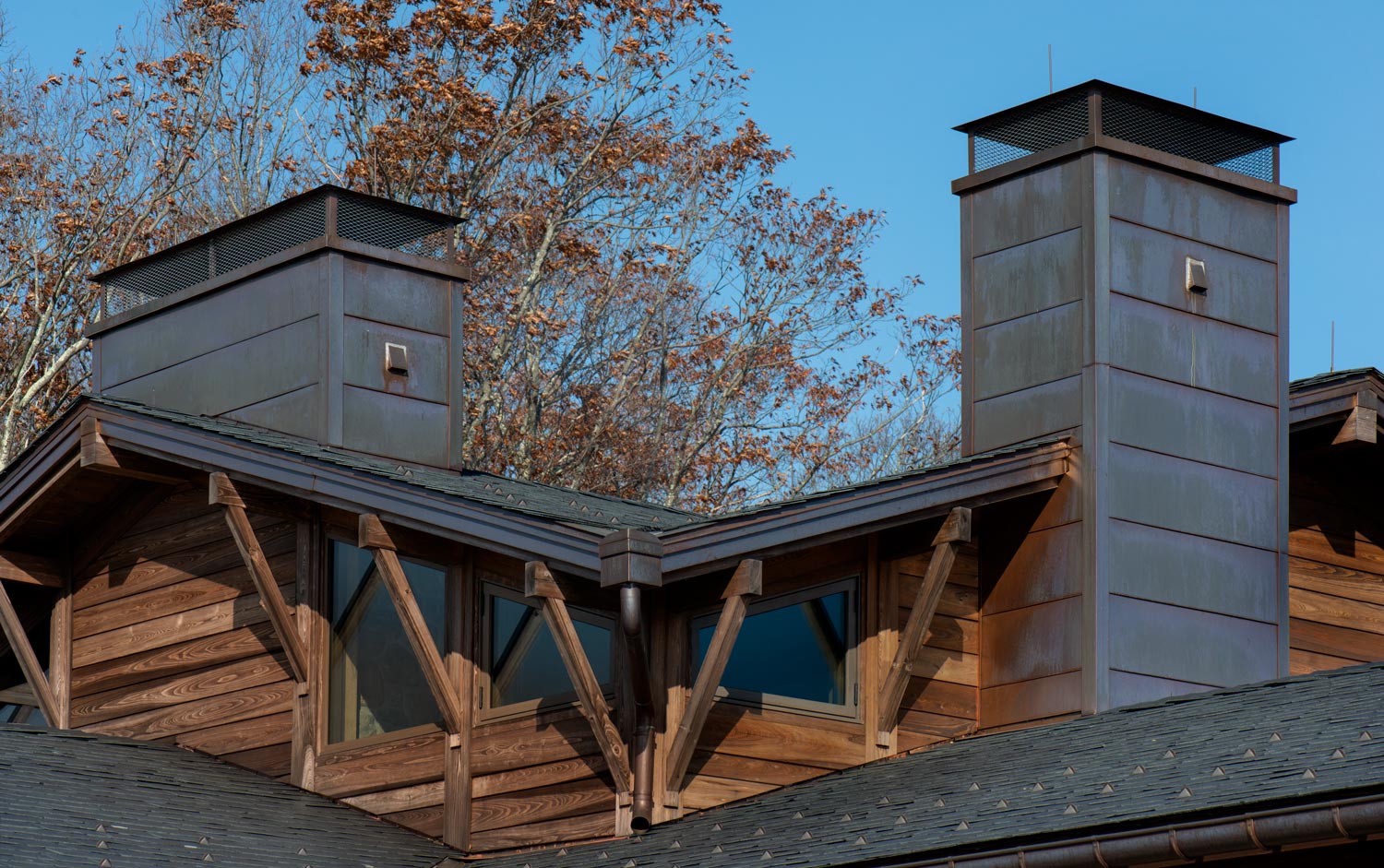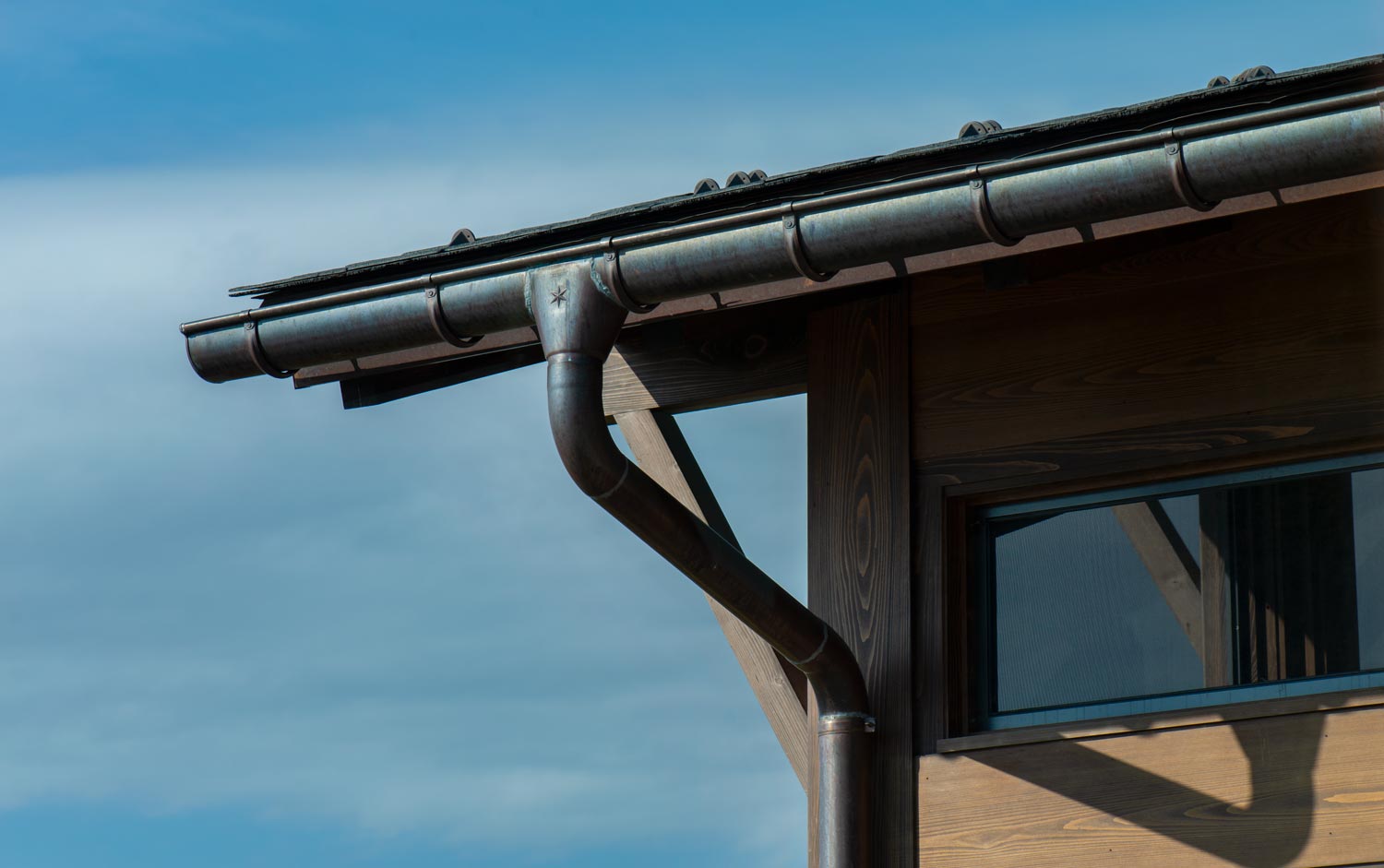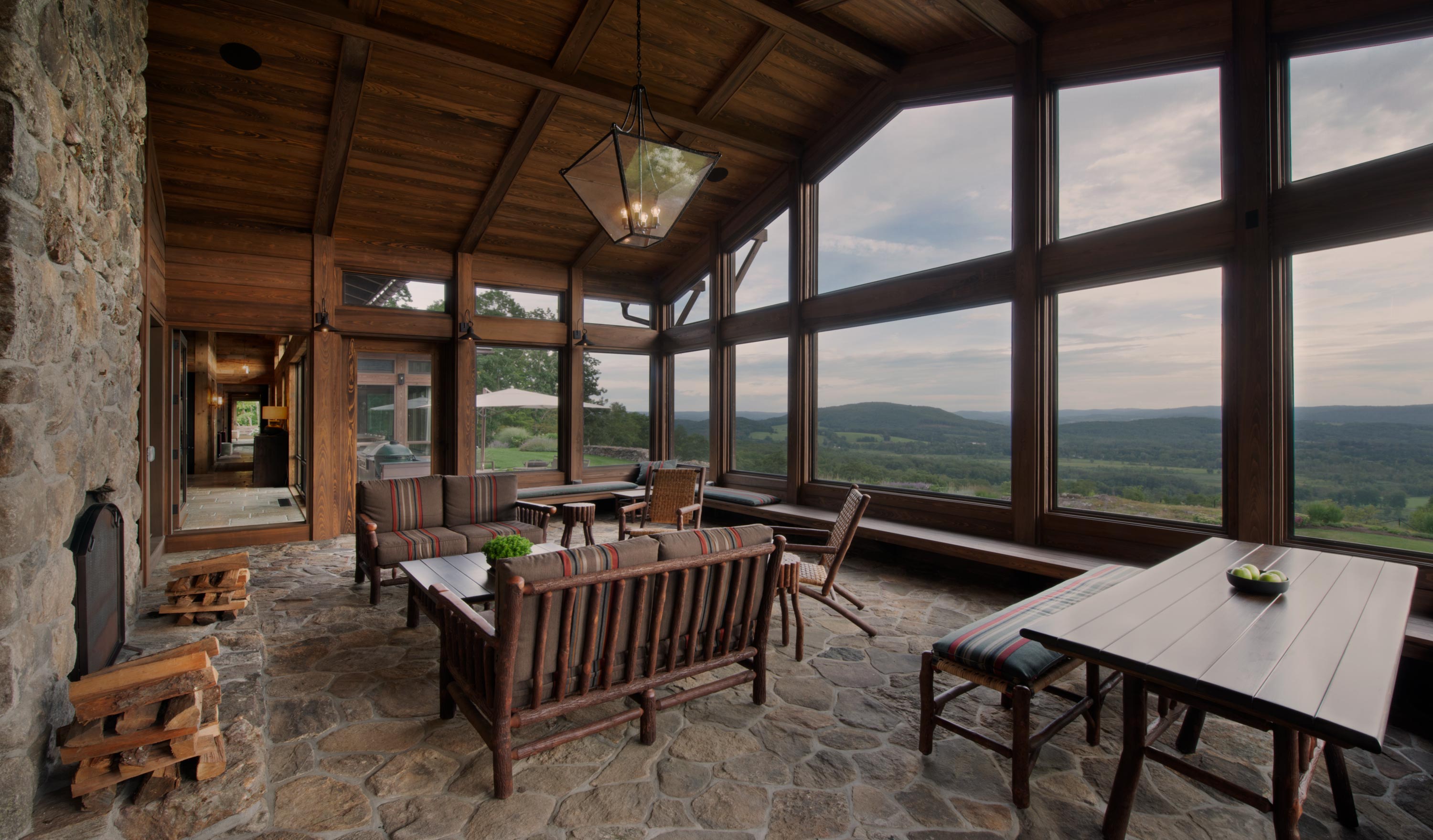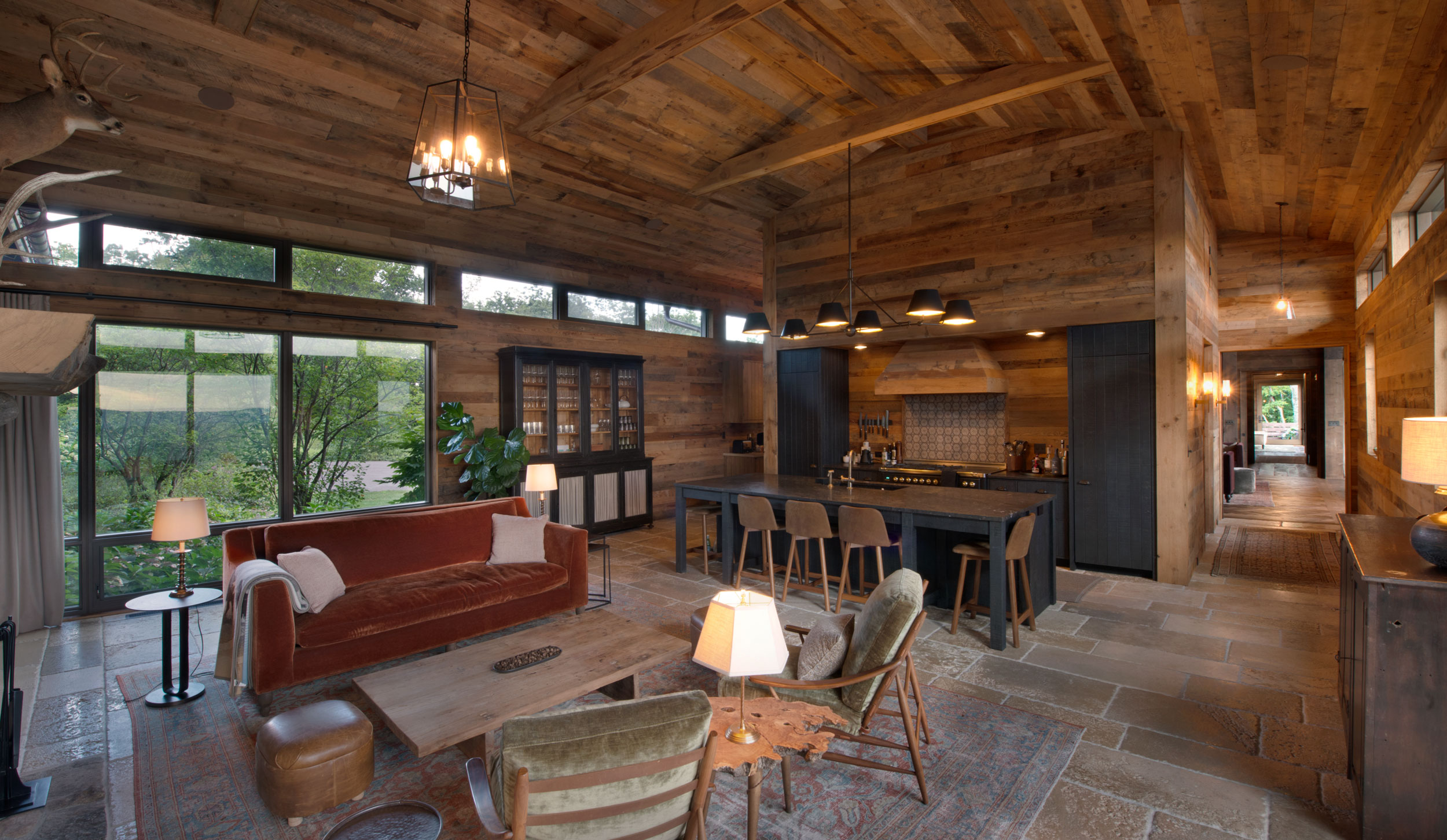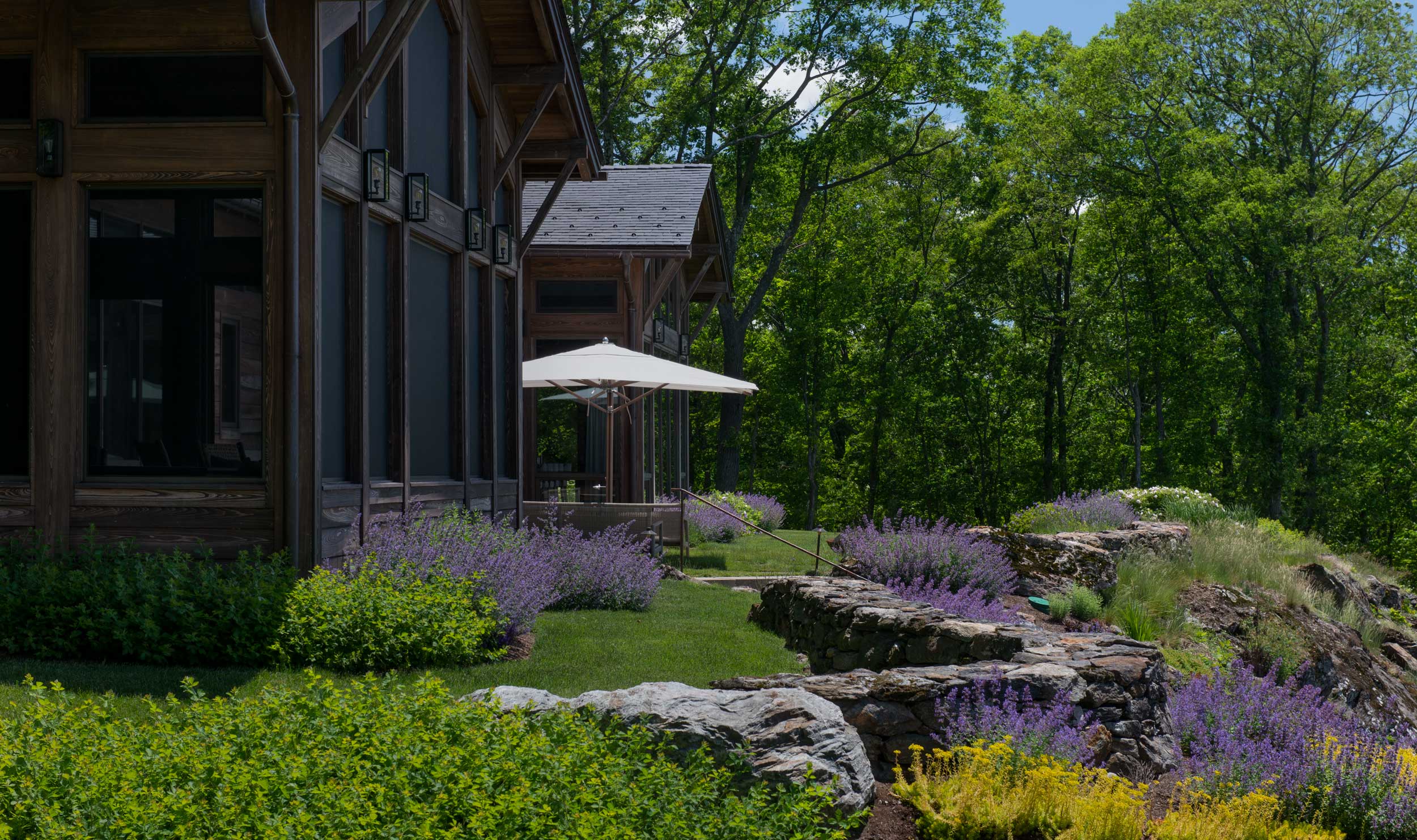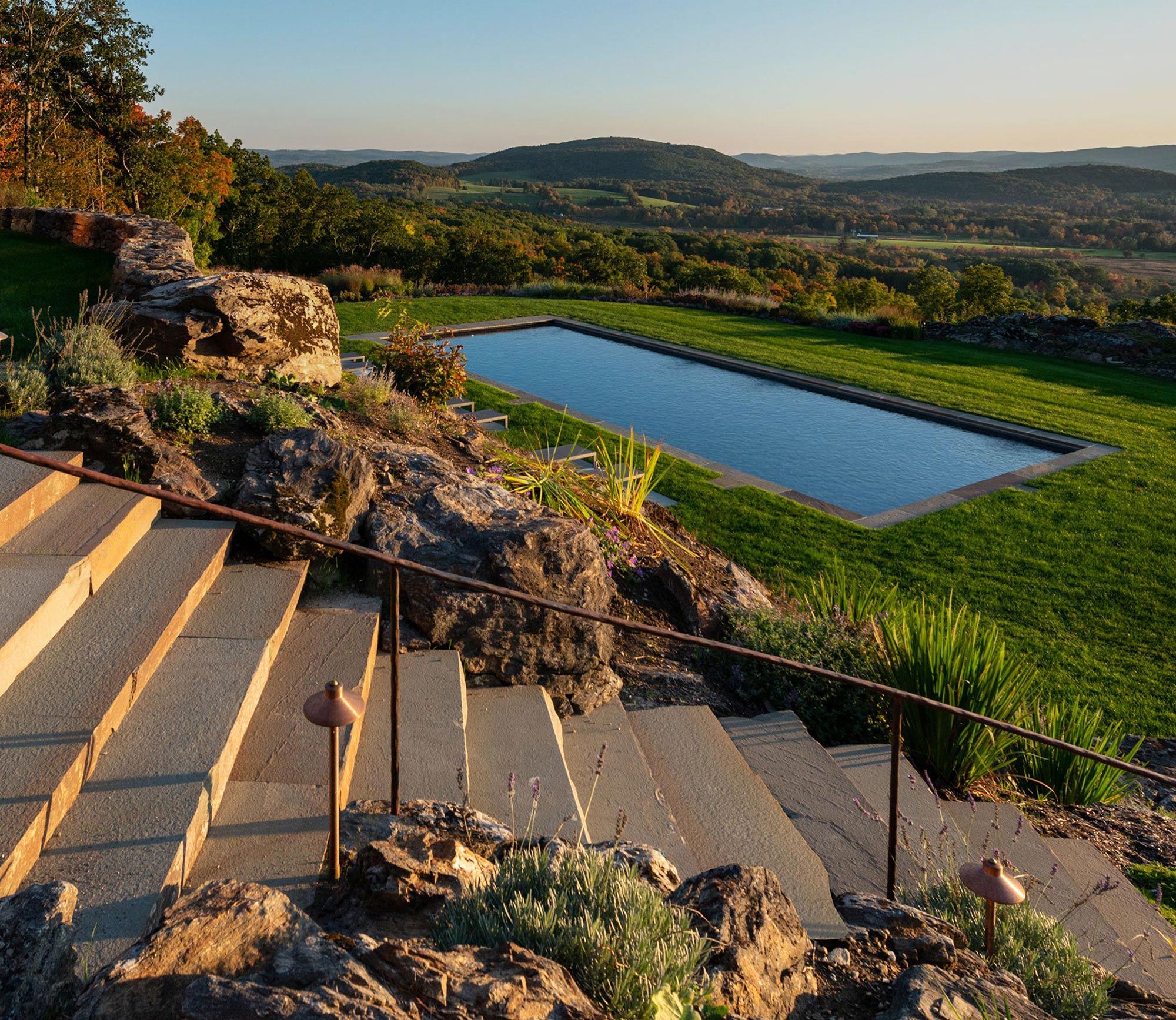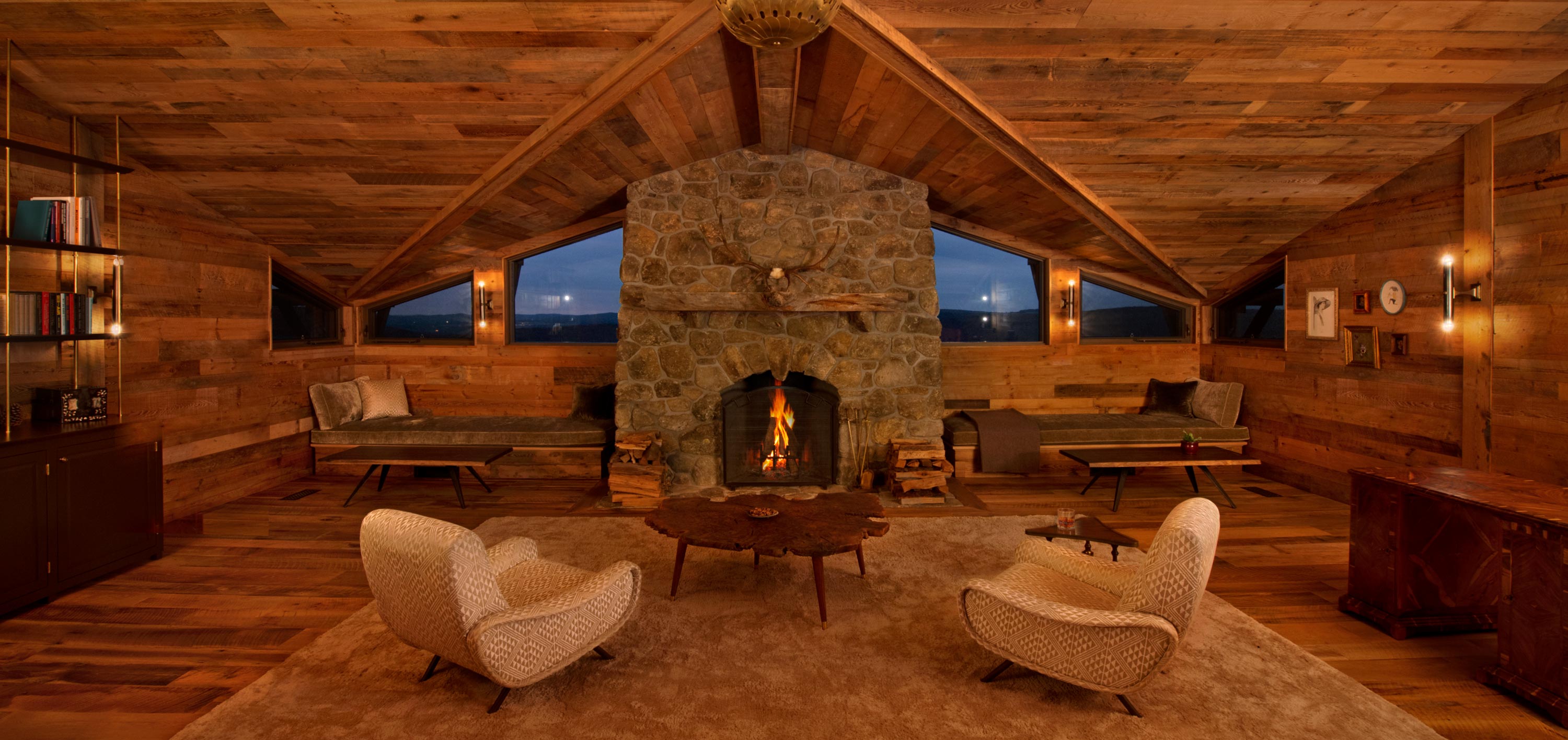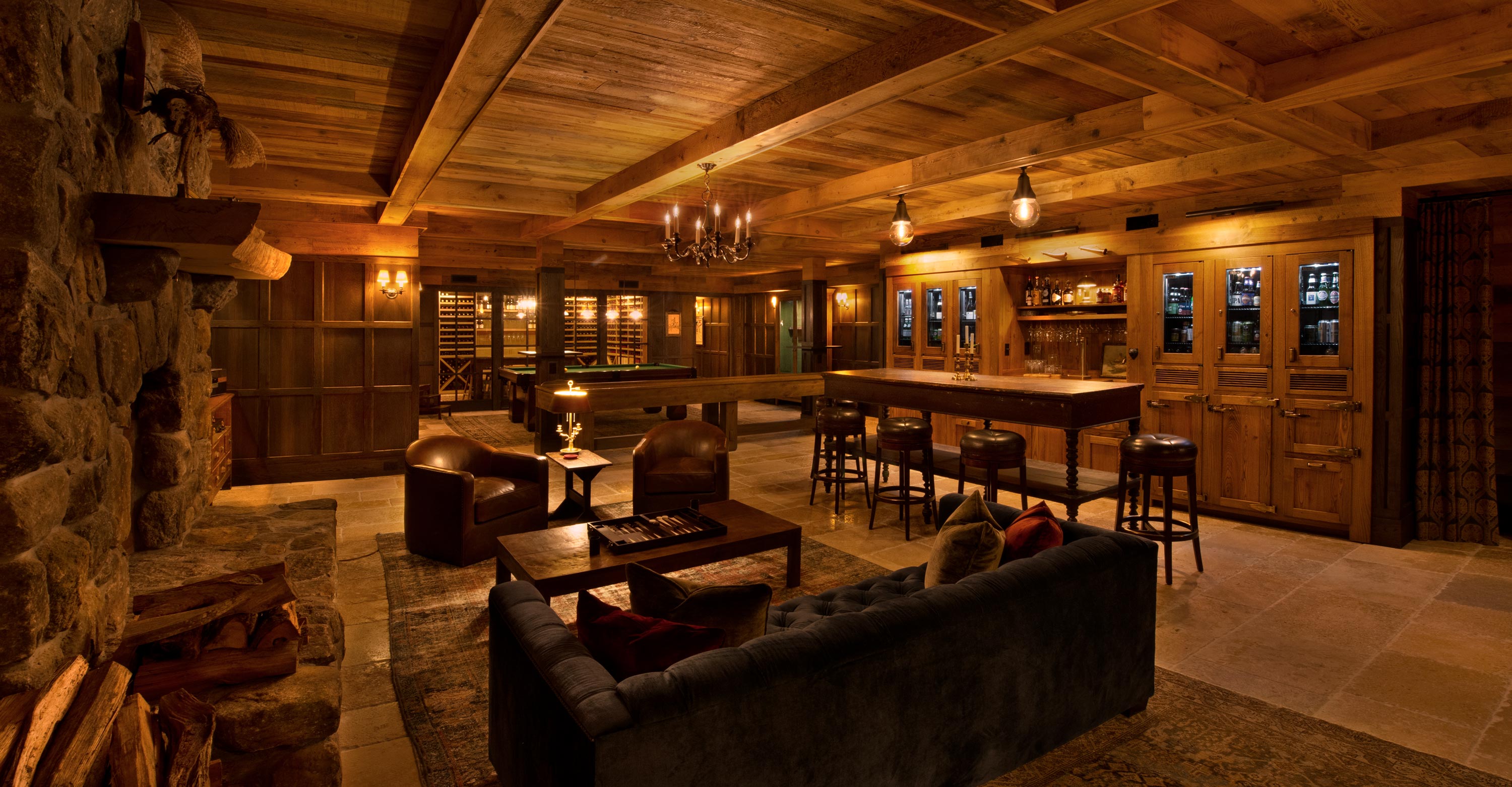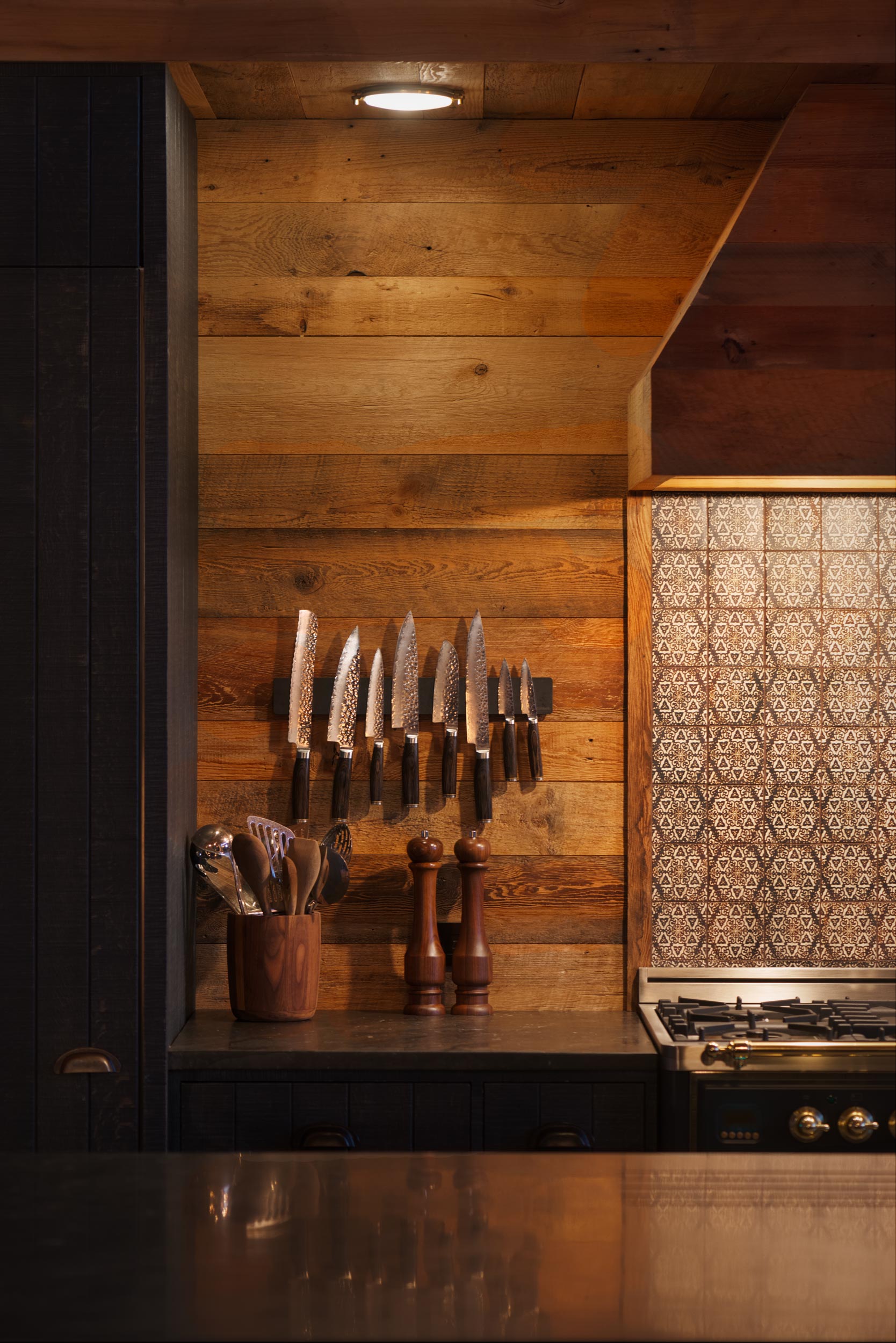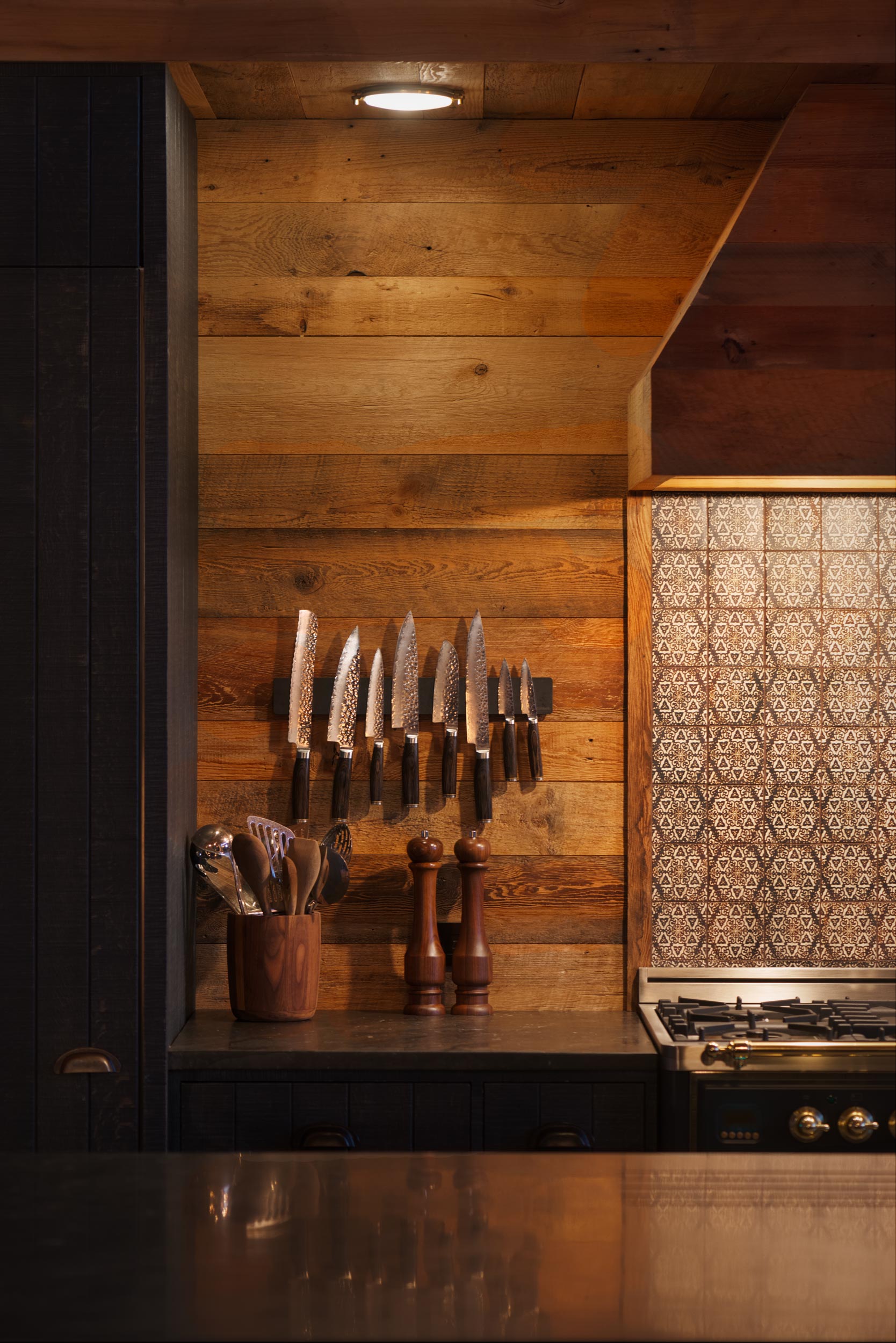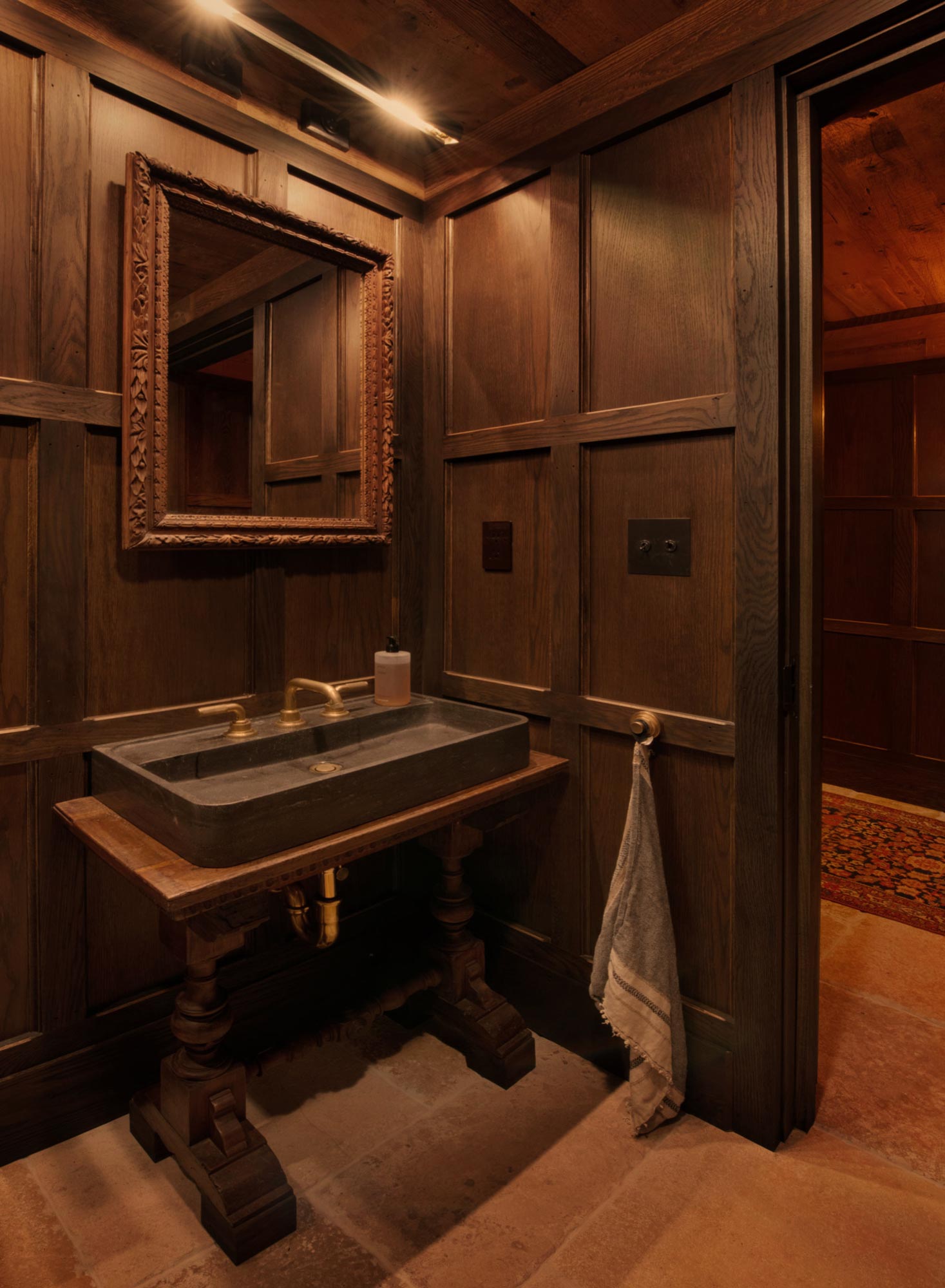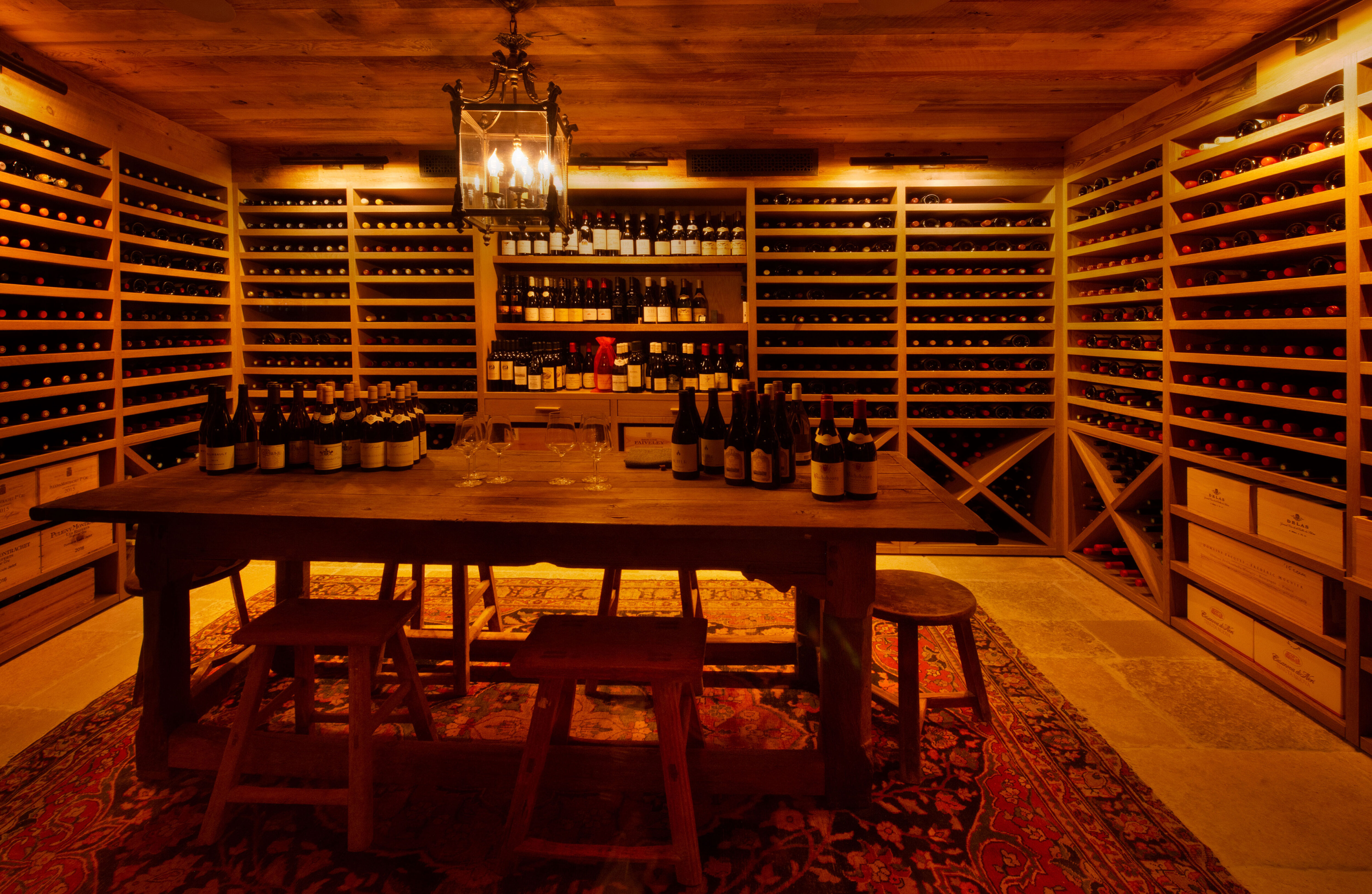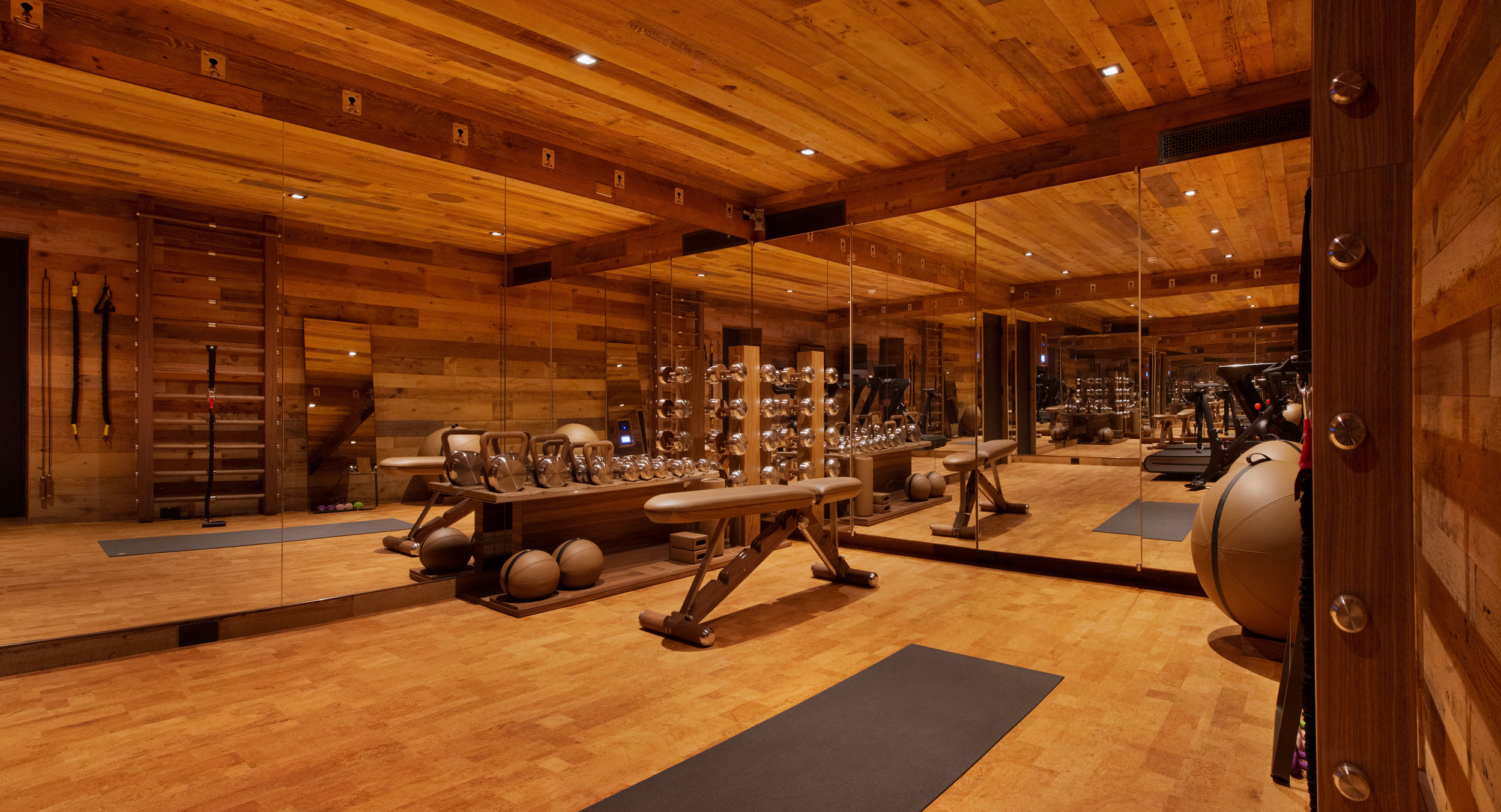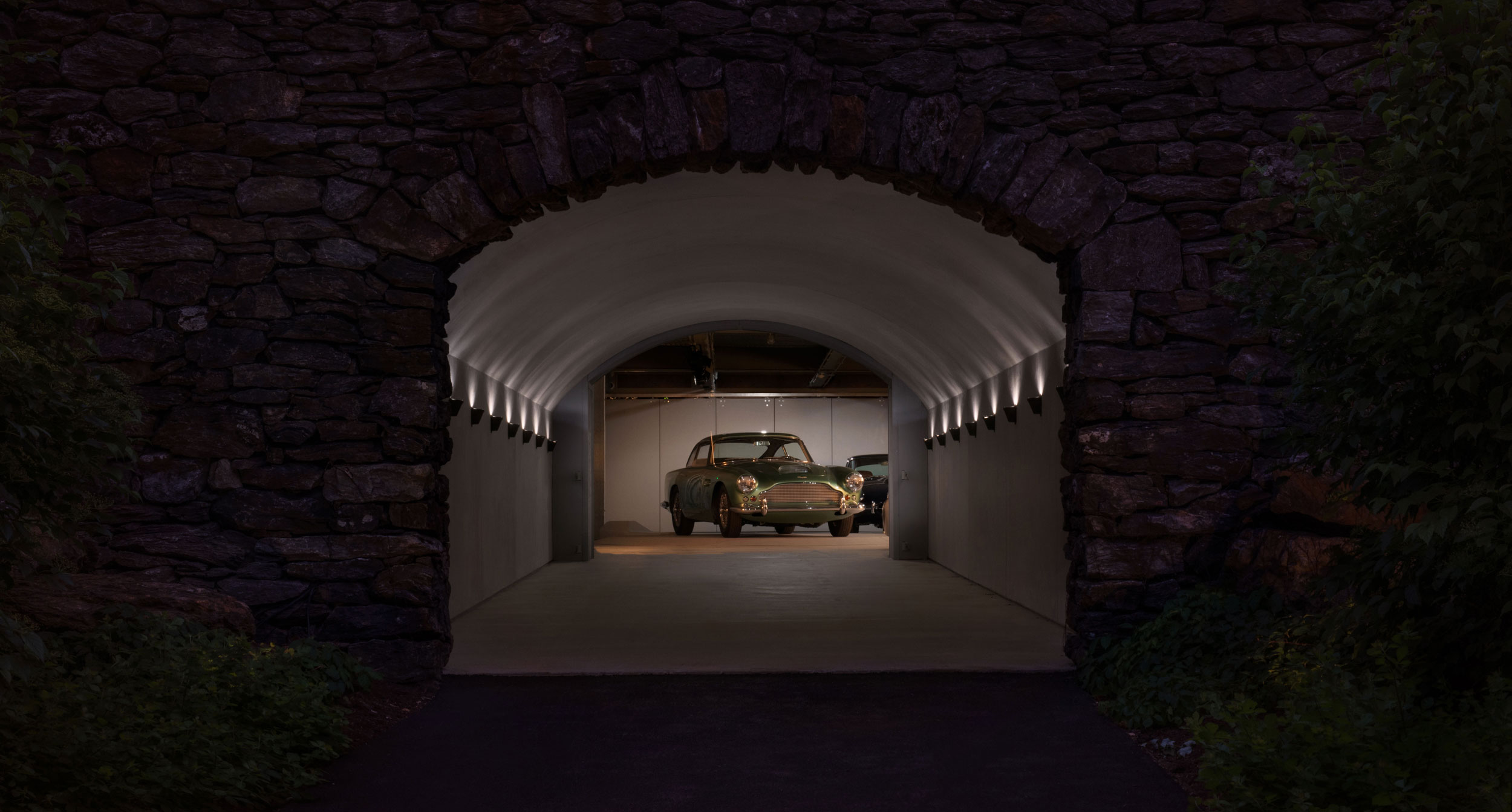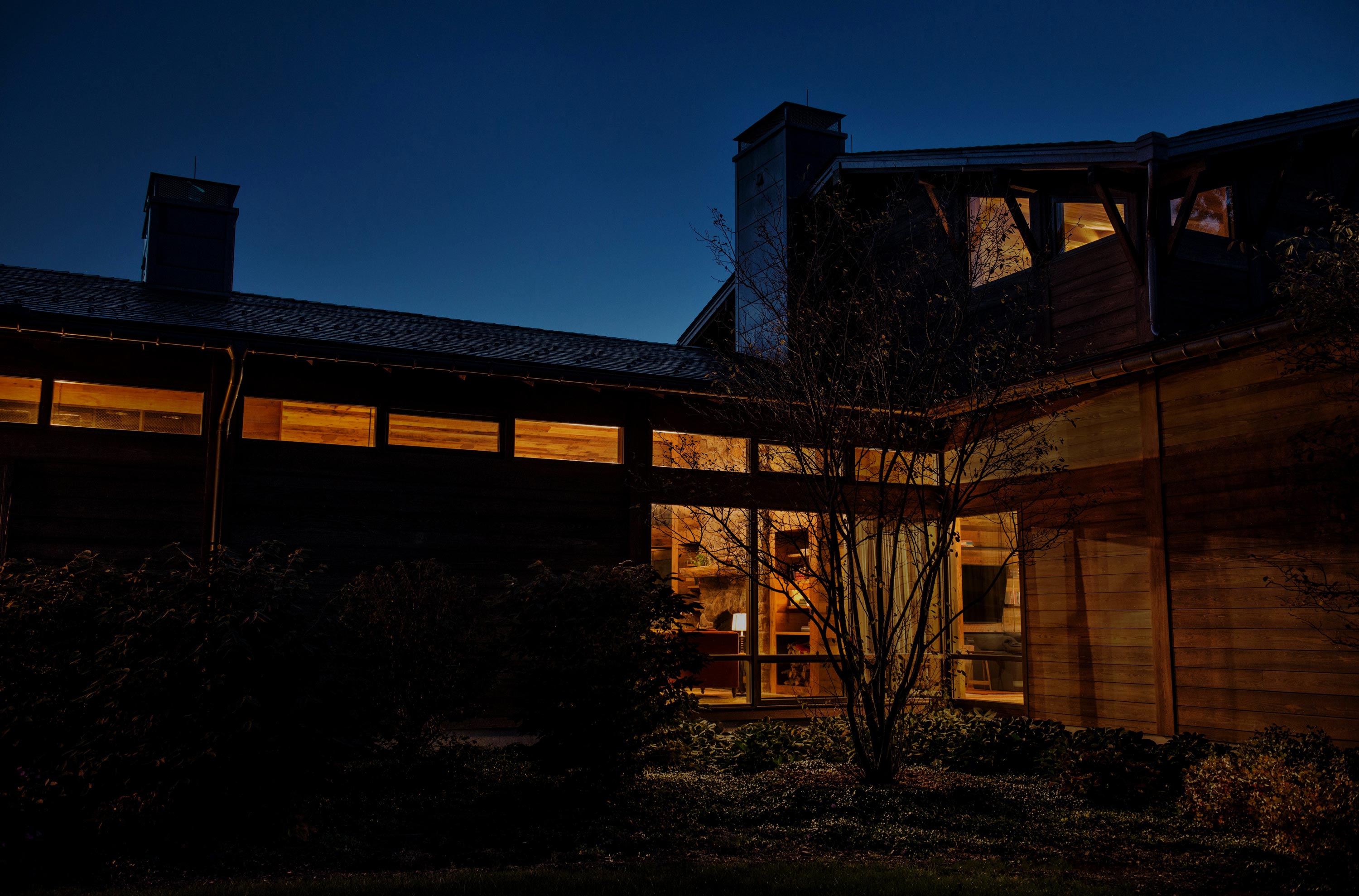 PROJECT TEAM
Design Team: Working Group 1, Allee Architecture + Design, Charles & Co.
Structural Engineer: DeStefano & Chamberlain
Civil Engineer: Langan
General Contractor: UCE Fine Builders
MEP Engineering/Construction: Wm Perotti & Sons/C&M Electric
Landscape/Hardscape: Old Farm Nursery/Savage Masonry
Photos: Scott Neel & M. Wanner