CHELSEA TOWNHOUSE
Location:
New York, NY
Project Size:
7,500 sq ft

Completed

:
Phase 1 2016
Phase 2 2021
Our charge was to respectfully free the existing townhouse of the constraints of a compartmentalized, inward-facing Victorian plan. The now-five-story structure opens upward and outward, the connecting thread a streamlined, sculpturally plastic walnut and steel stair screened by hand-cast amber resin. A timber curtain wall connects the building interior and rear court, emphasizing a free plan and floating rooms, with views to and from a vertical garden.
Thoughtful handcraft underscores the dialogue between figured walnut, steel, oil rubbed bronze, and their complement in light-reflecting and refracting glass, resin, stone, and plaster.
As one leaves or approaches the townhouse, one is aware of both the history of the original building and its relationship to the modern retreat for an active family of five. New wood casement windows and doors in the restored 19th century brick façade provide a bridge between two eras and worlds.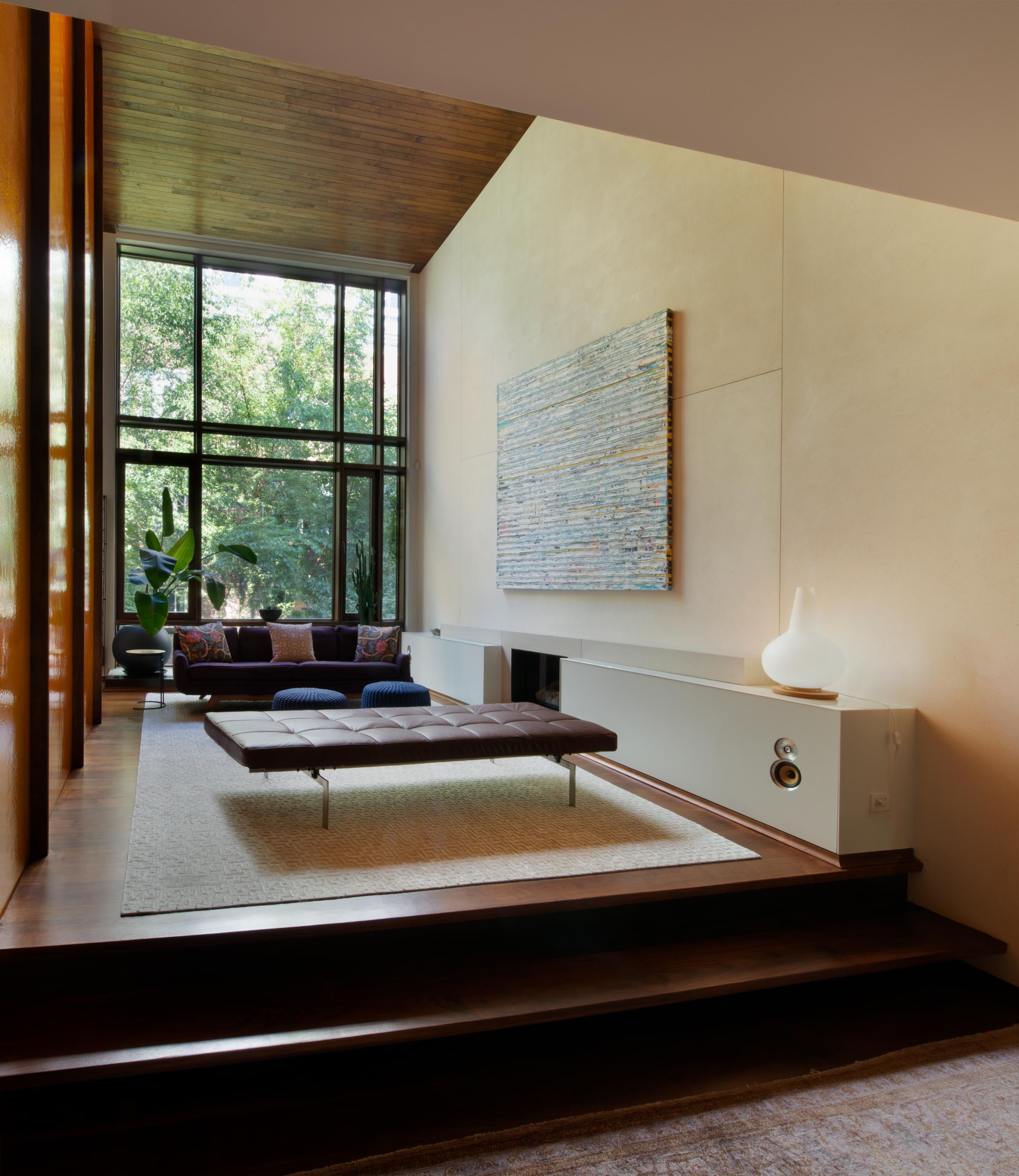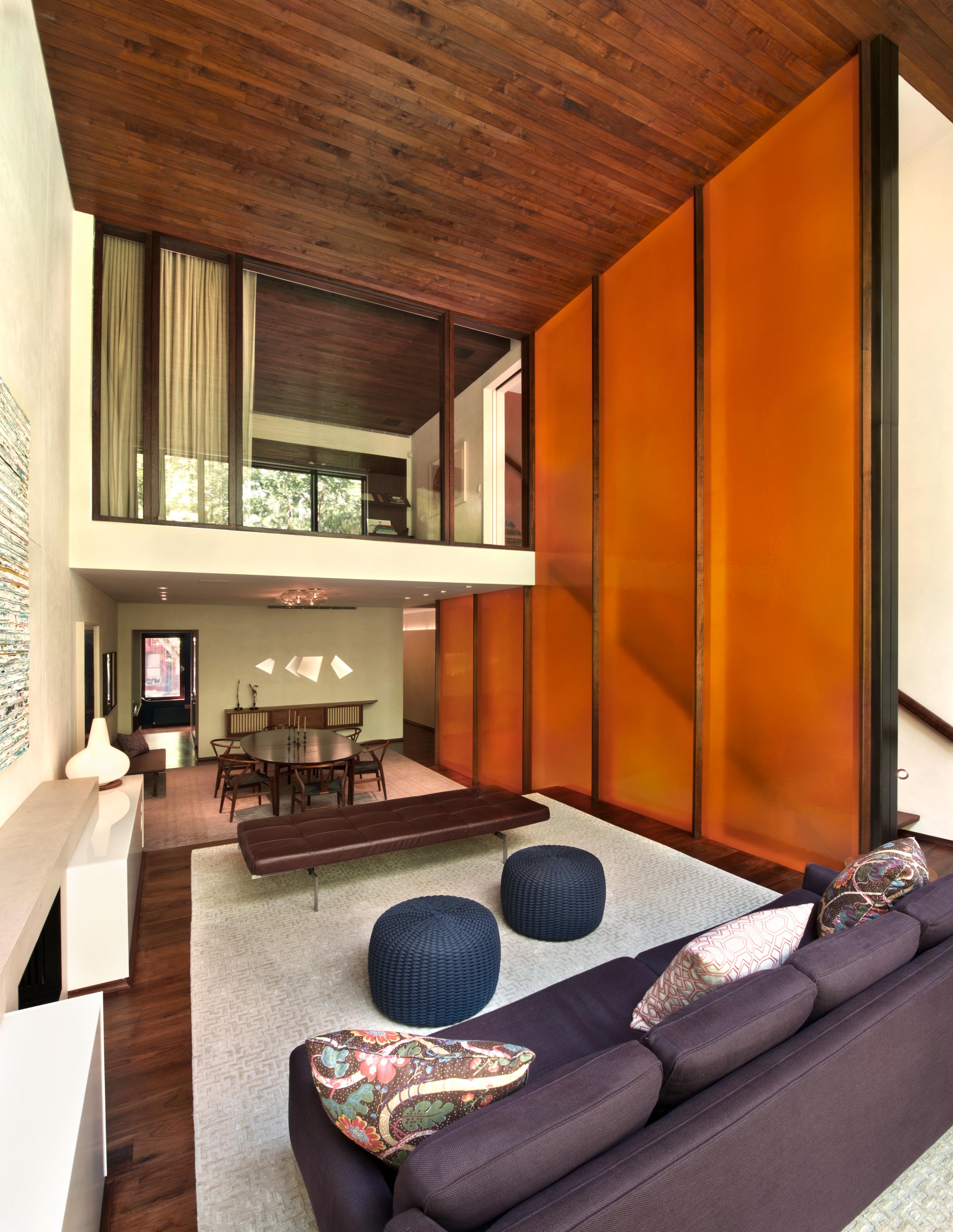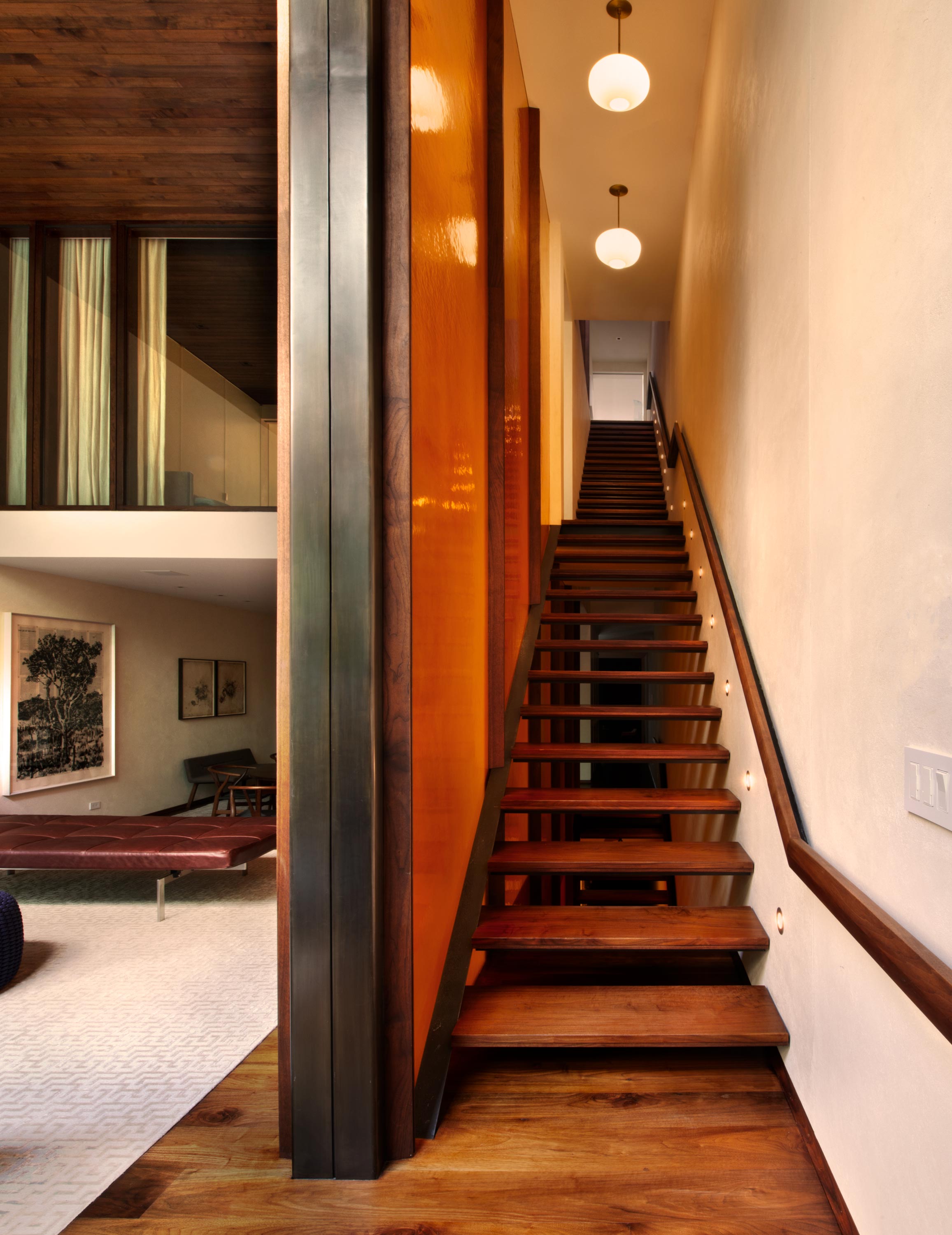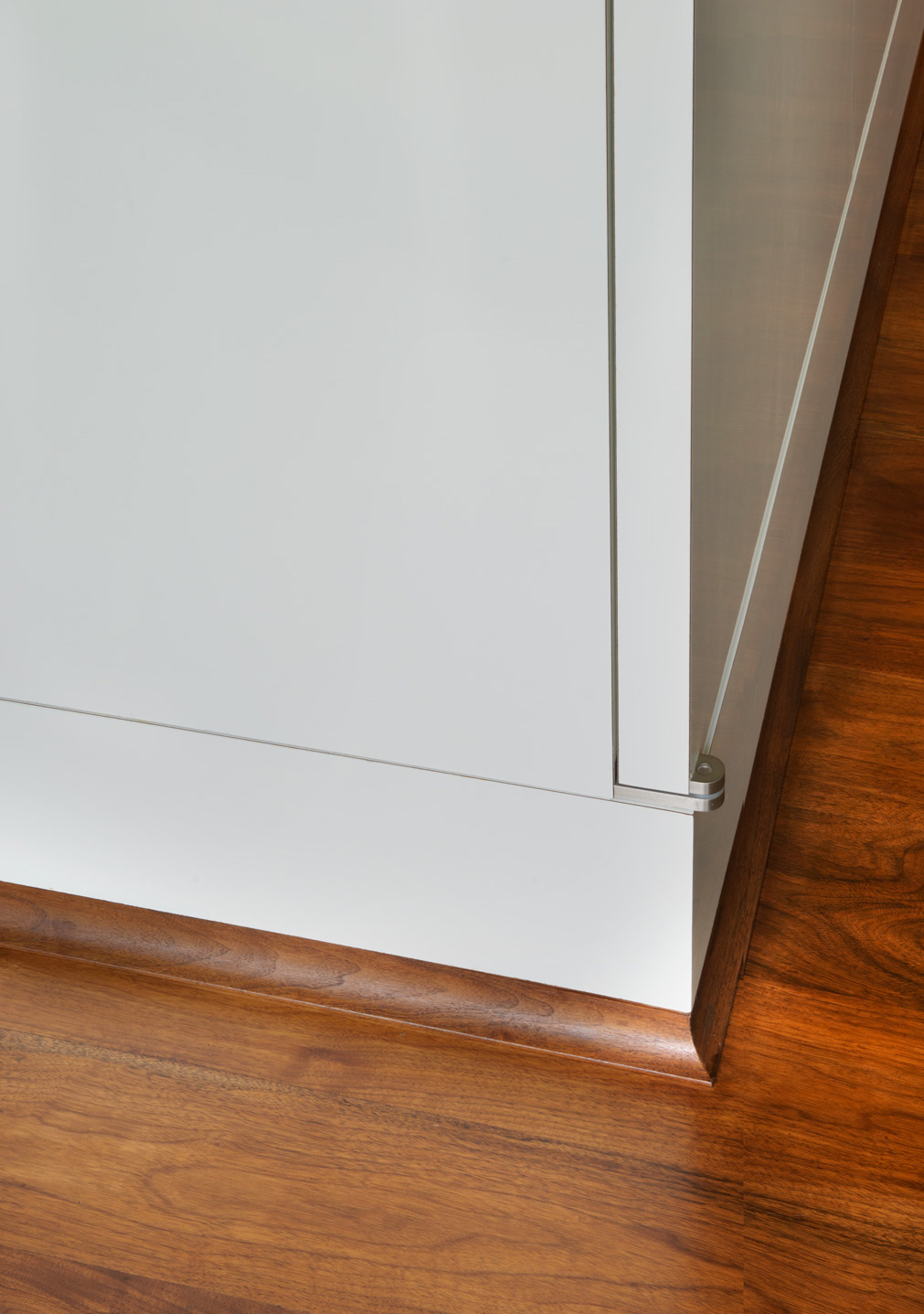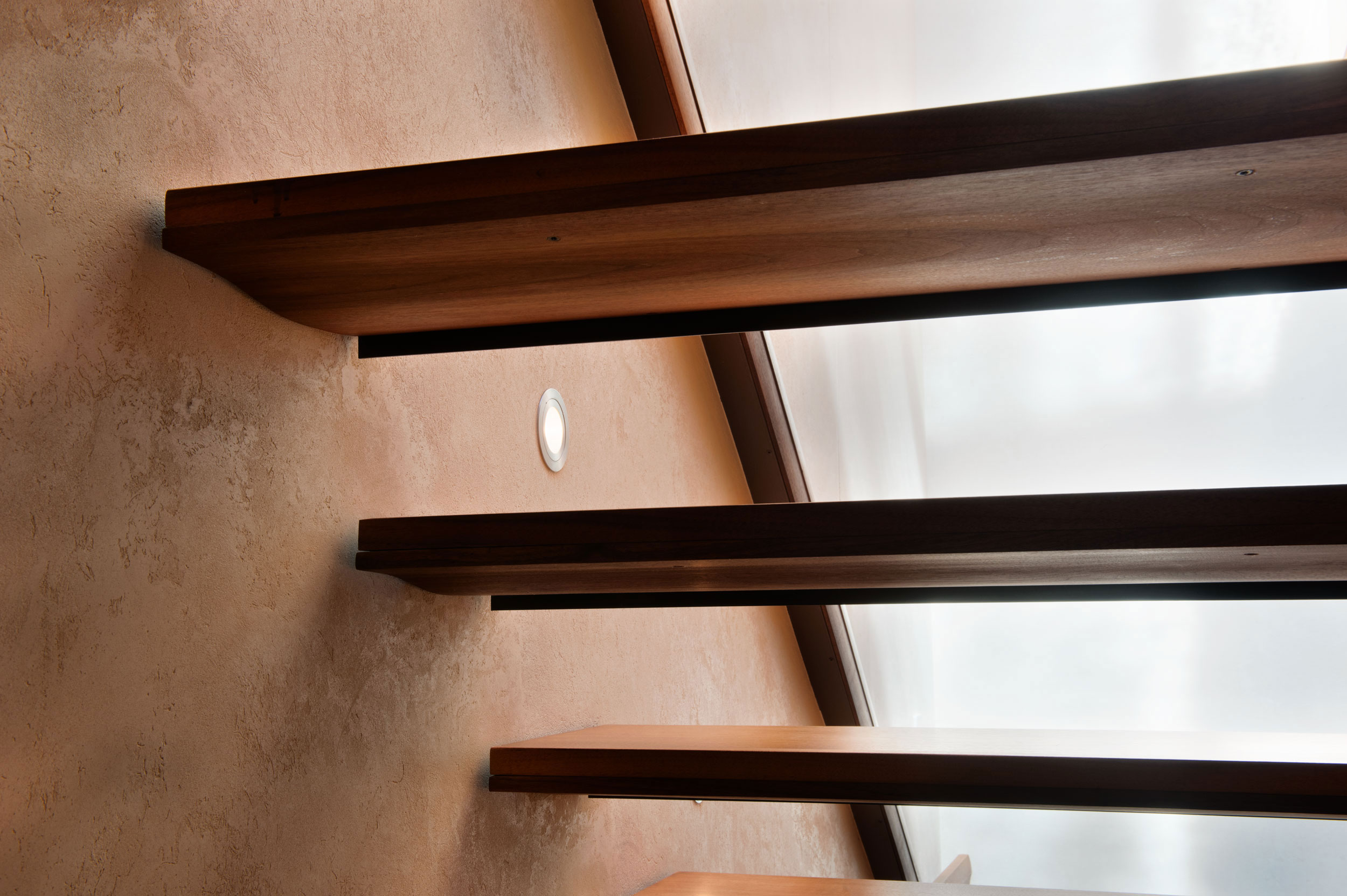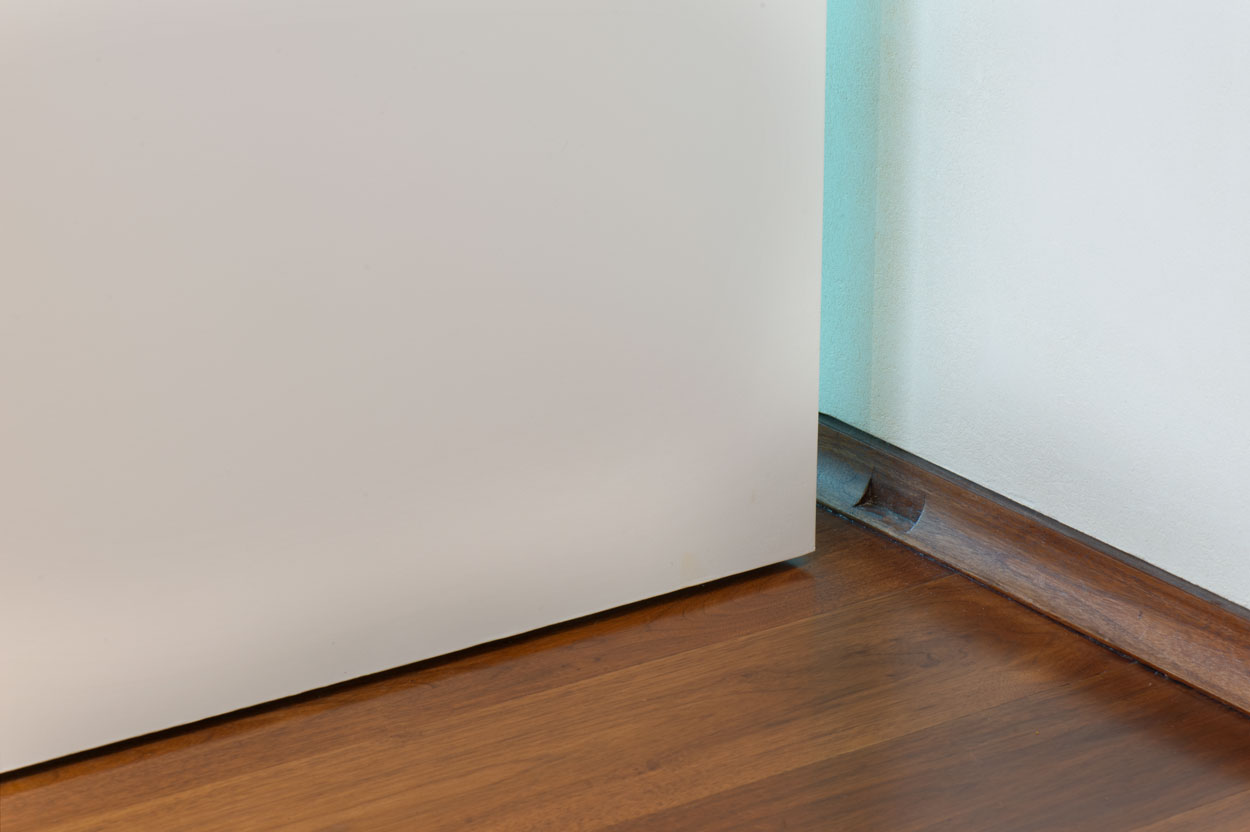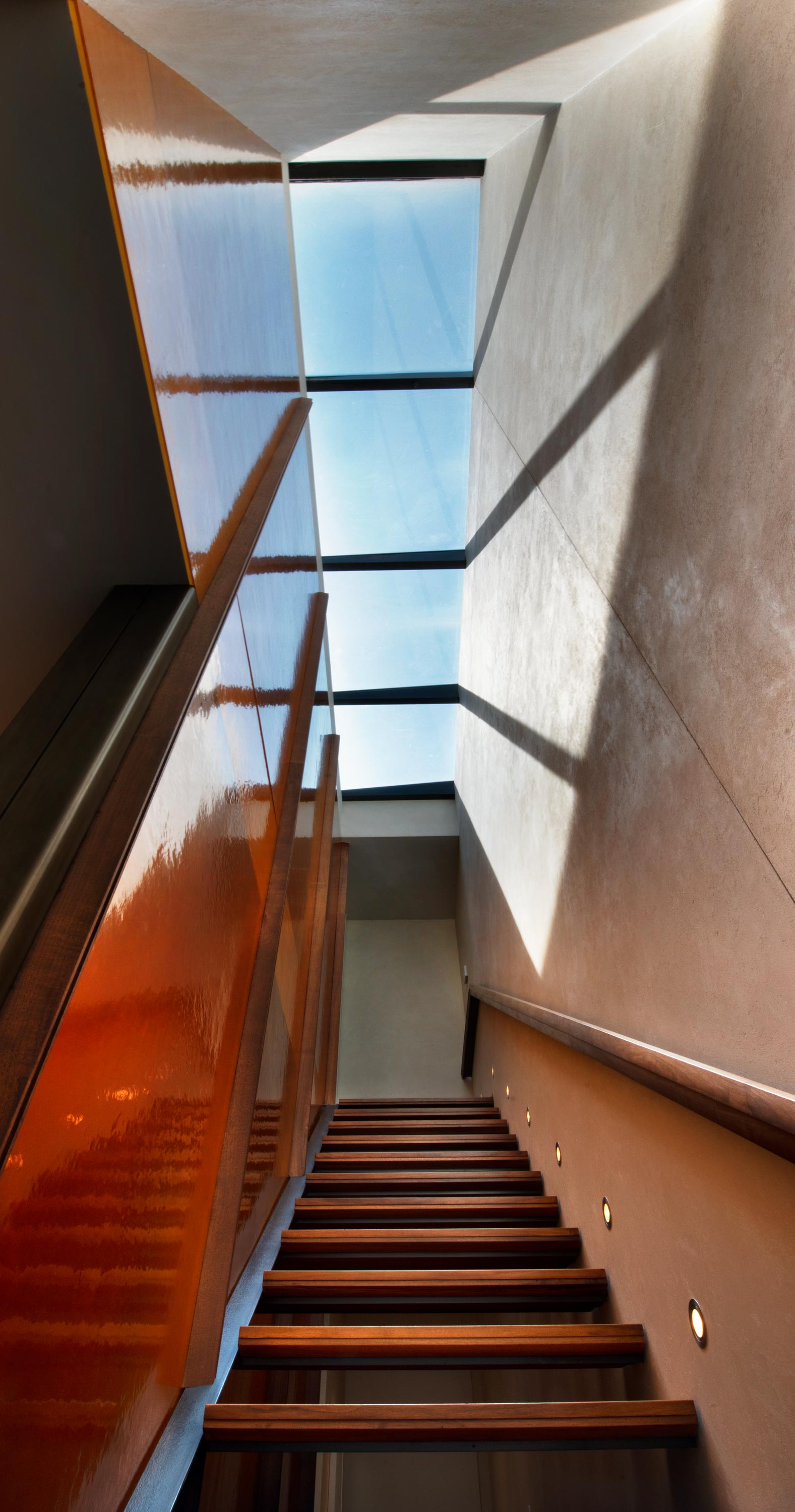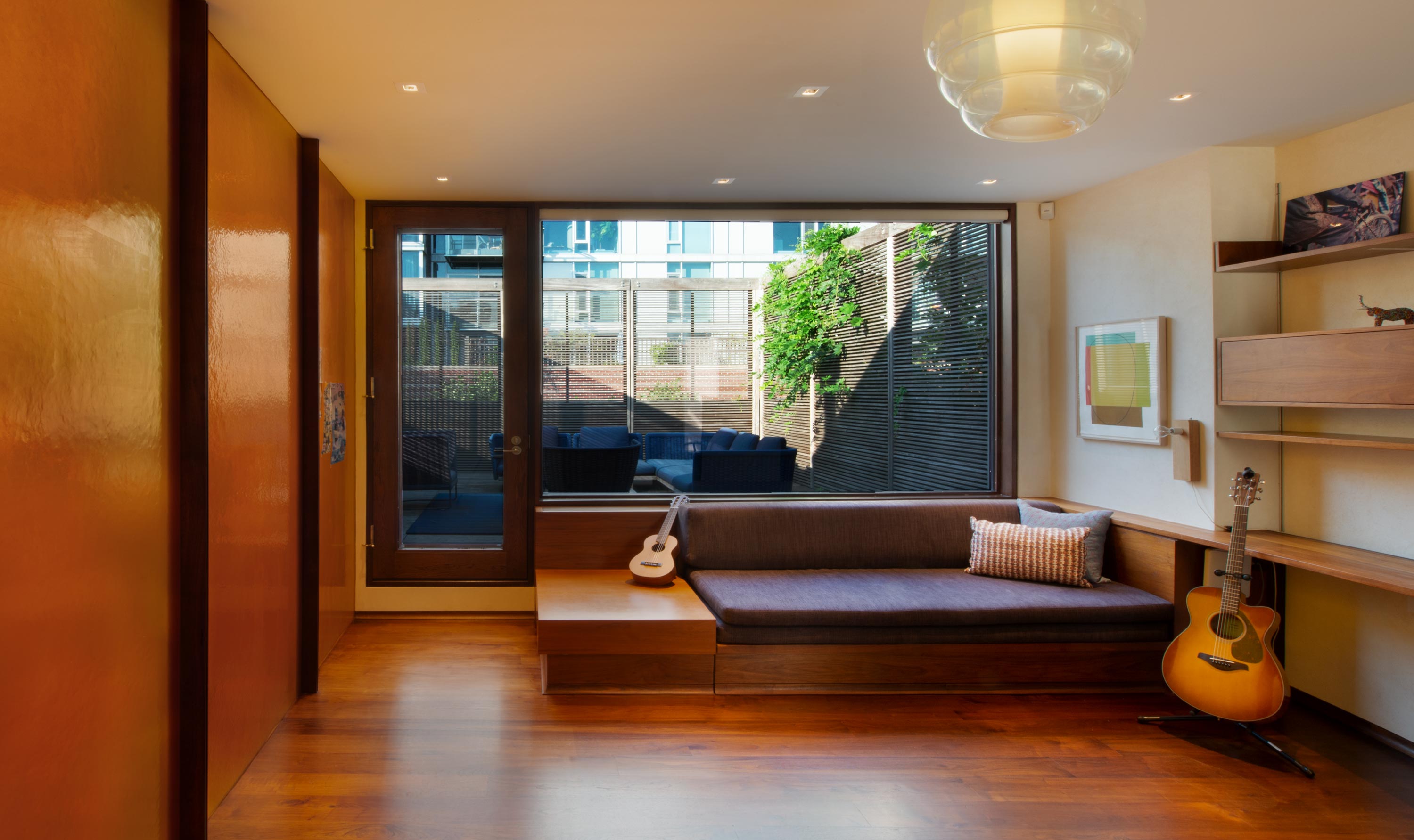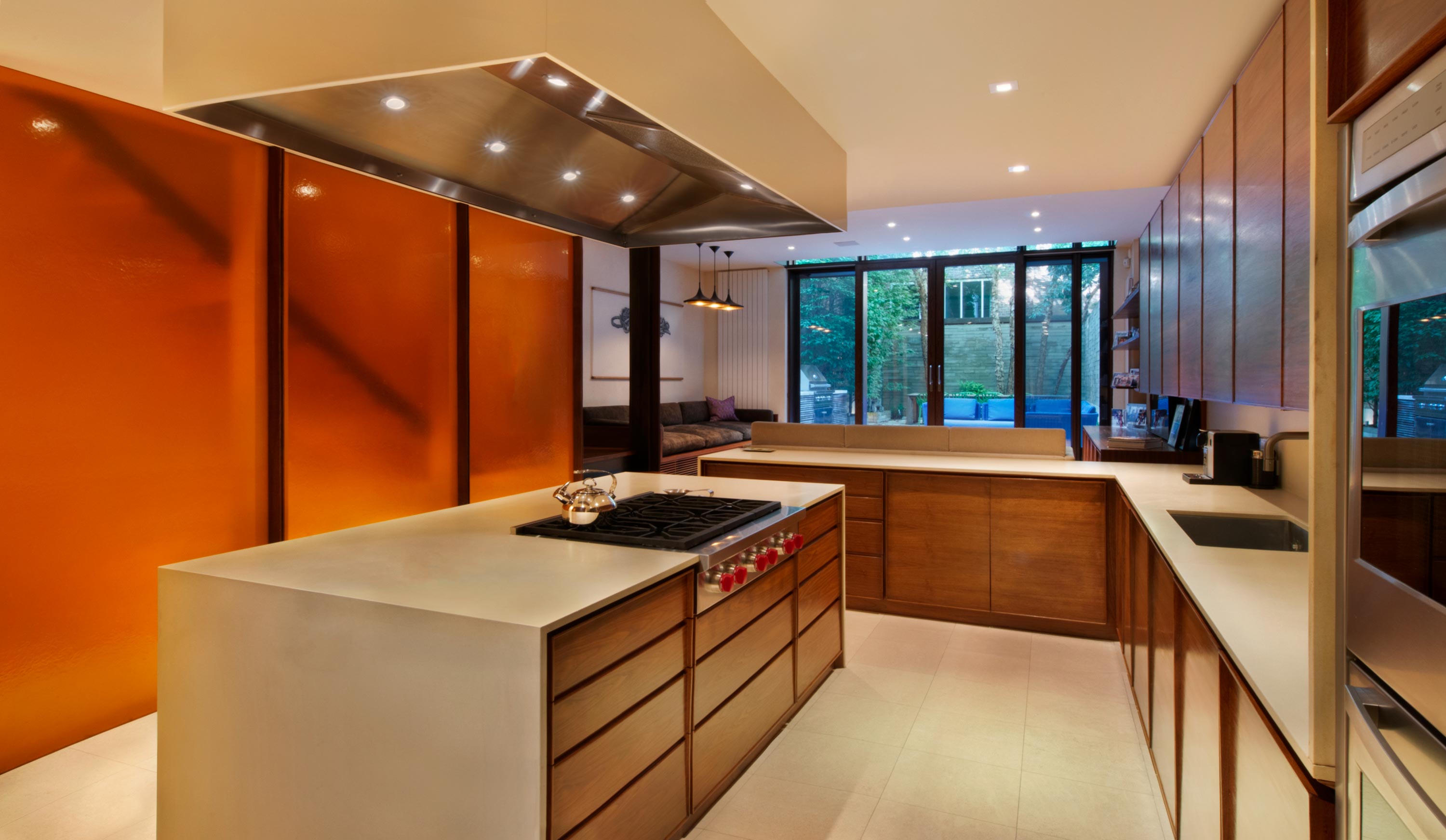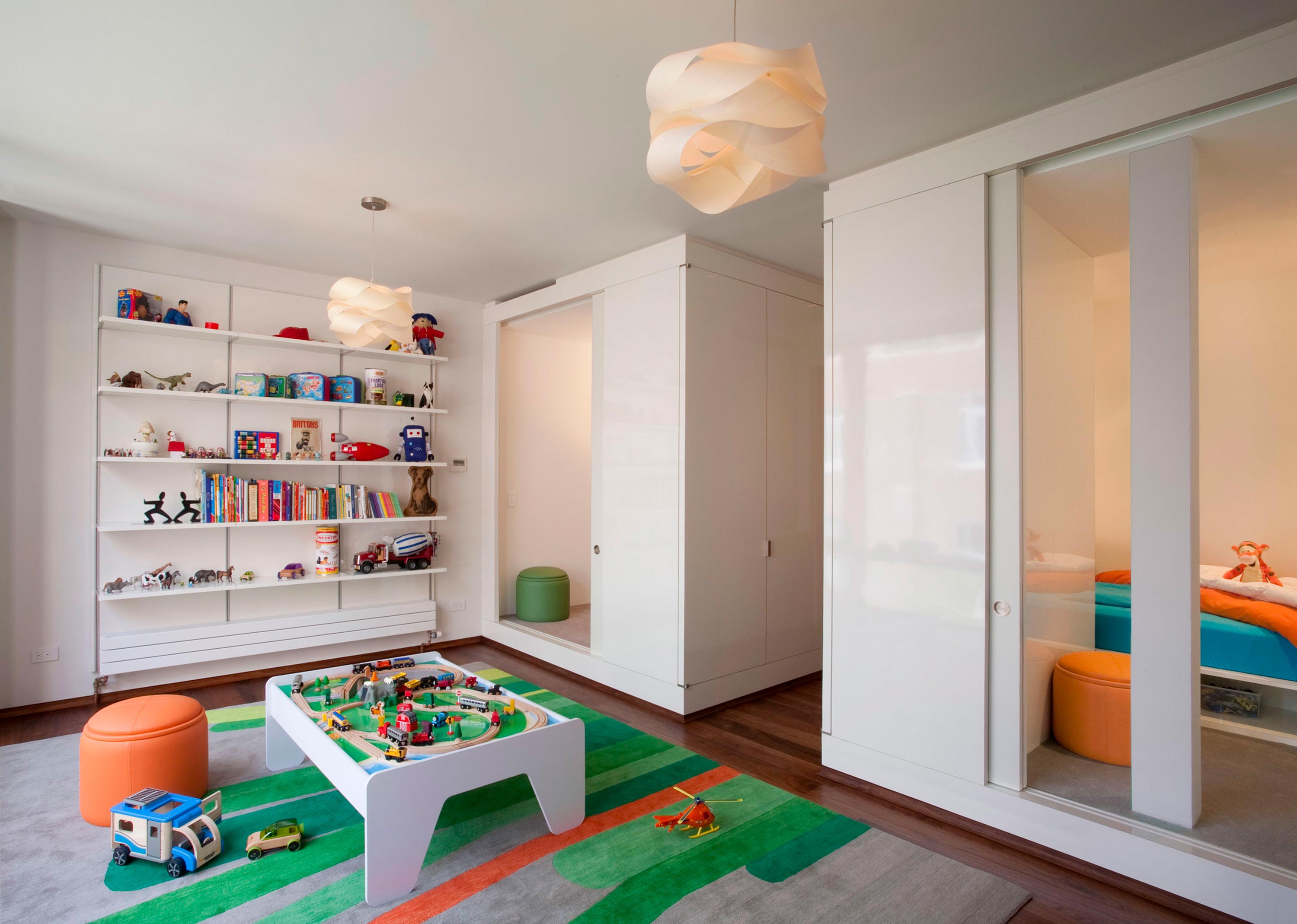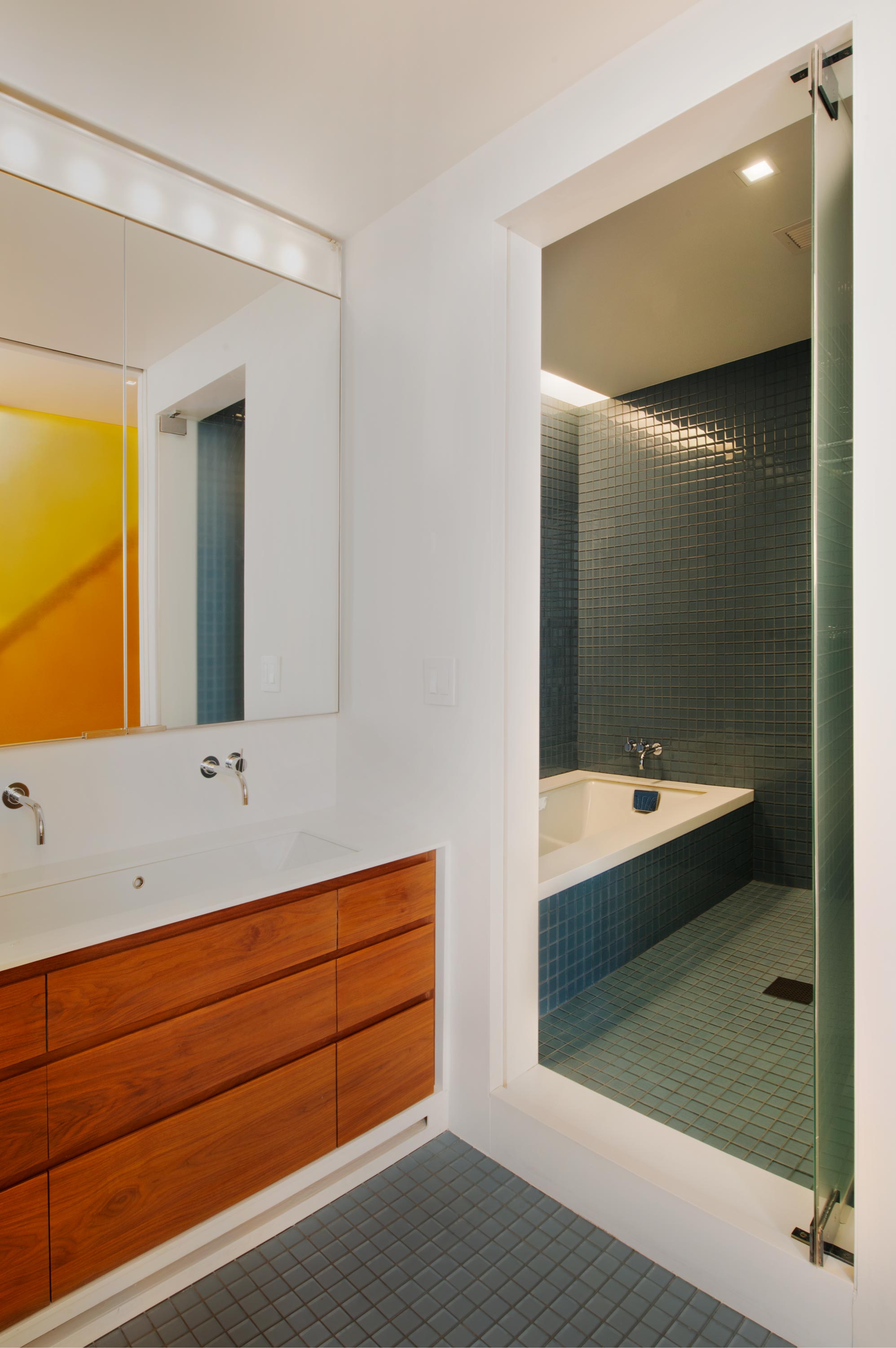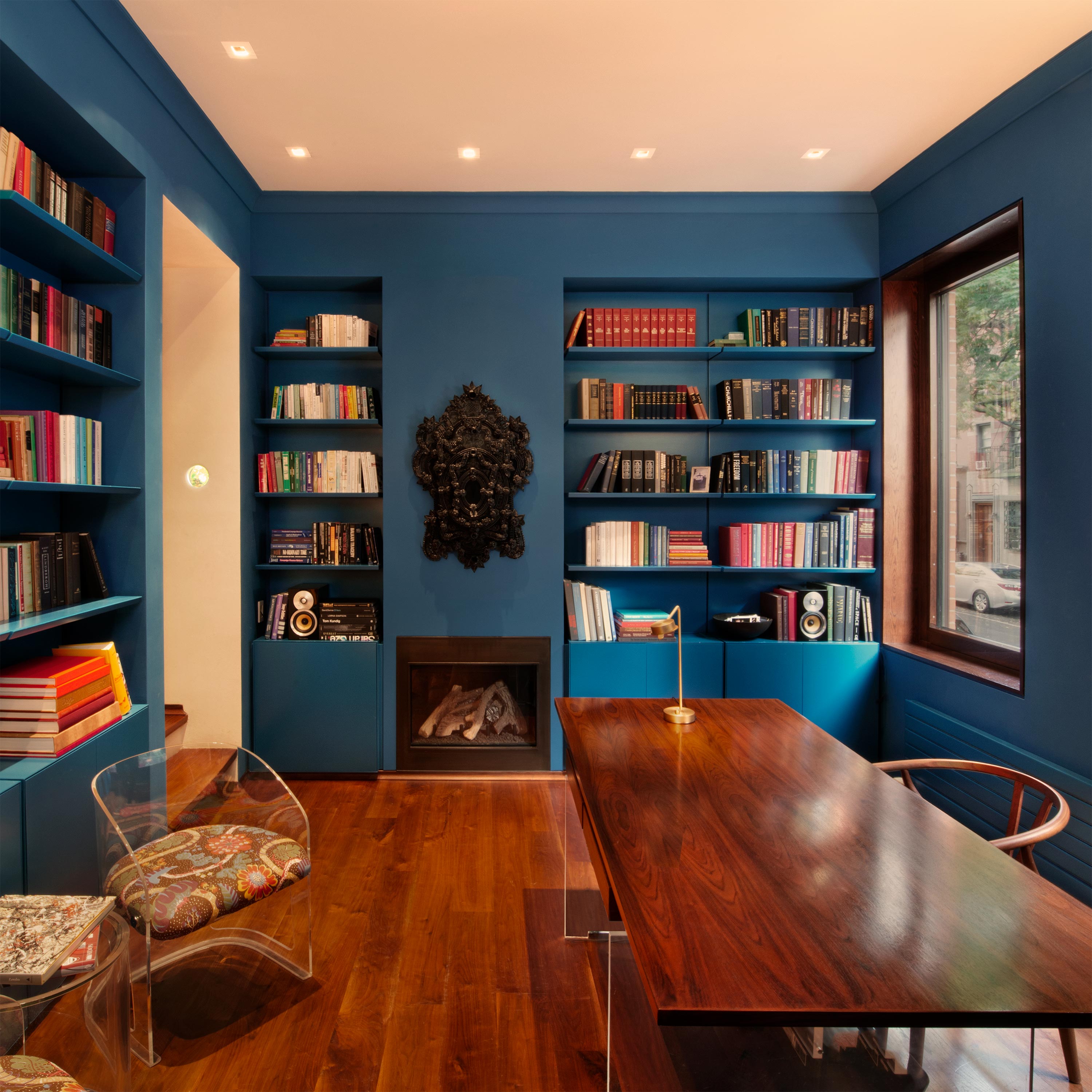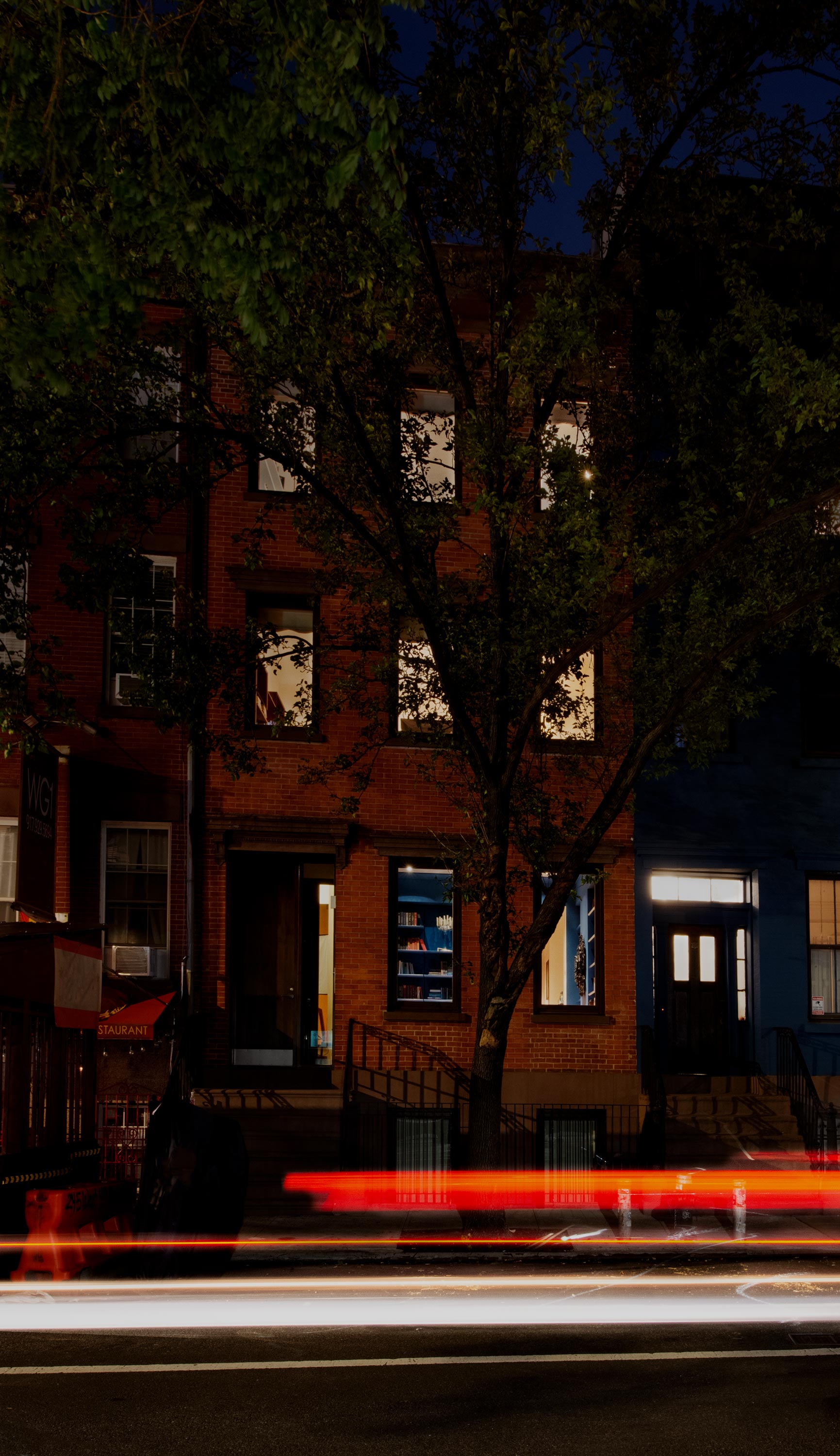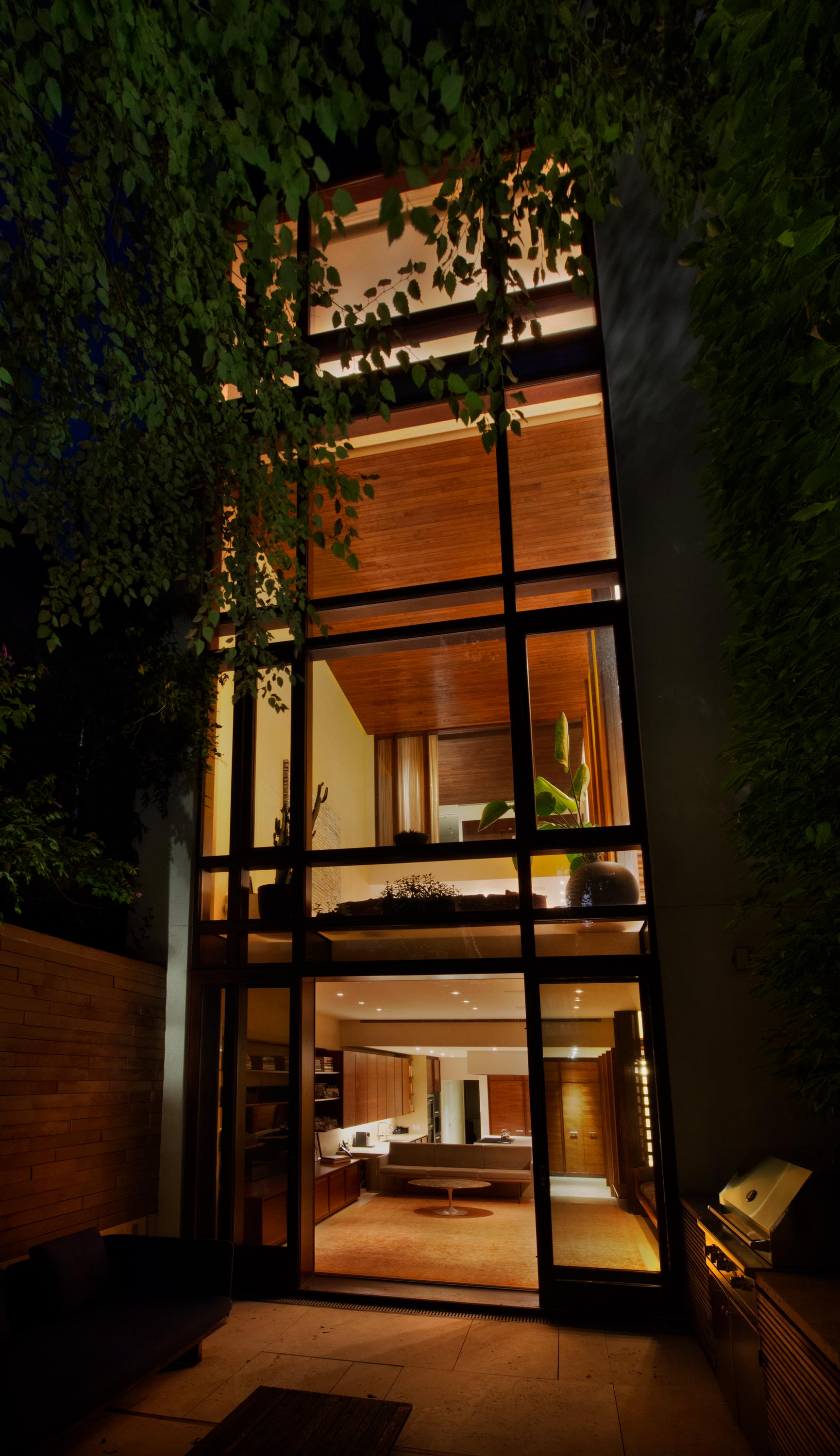 PROJECT TEAM
Design Team: Leslie Gill Architect, Working Group 1
Structural Engineer: R.A. Silman & Associates
MEP Engineer: Plus Group C.E.
General Contractor: Eurostruct, Inc.
Landscape Design: Town & Gardens
Light Sculpture: Studio 156
A.V.: Rich A.V.
Photography: Scott Neel, Leslie Gill