Country Conservatory
Location:
Lakeville, CT
Project Size:
3,400 sq. ft.

Completed

:
2021
Lakeville sits within an idyllic landscape in the far northwest corner of Connecticut, home to the state's tallest mountains and deepest waters. Paddling on Lake Wononscopomuc, fishing the Housatonic, or hiking the Appalachian Trail, one can imagine the area once known as Weatogue, the seasonal home and hunting ground of our native American predecessors.
Lakeville as we know it today, reveals little of its intervening 200-year industrial history. Vestiges do remain to capture our imagination, of the booming iron ore economy established in the 1700's, tapped by Ethan Allen and his contemporaries to produce munitions for the Revolutionary and Civil wars.
By the twentieth century, harvesting of iron ore gave way to farming, education, tourism, and recreation, all of which flourish here today. Train travel to the area has been matched by the automobile, making the Northwest Corner readily accessible to both New Yorkers and New Englanders. The incredible natural, historical and cultural allure drew both our client and our firm to the area, in search of a place to put down rural roots, if only as a temporary respite from city life. Our client found such a home in an amalgam of structures joined together on a five-acre site, the result of 100 years of construction and renovation.
Our hope for this home was to better link it with the surrounding landscape while securing its identity as a rambling New England farmhouse. The existing interior however, revealed the true hidden gem and opportunity for the project, an ideal fit for a gracious family of scholars and musicians who foster an ever-widening circle of family and friends in academia and the arts.
Changes in elevation at the main level of the house afforded the creation of a stage platform within the existing building volume. It is now home to the family's well-loved Steinway, already tested at the annual family holiday concert.  This platform links renovated living and study areas with the surrounding landscape, providing a lyrical backdrop for gathering, while connecting the house with a renovated master suite and lower entry level below.  Inspiration for the renovated kitchen and dining areas came from the client's hope for an enclosed pergola. The kitchen-turned-conservatory is now joined with the outdoors, with views to and through the house. It is another light-filled hub for gathering and counterpoint to the now five bedrooms, each of which are a place of private repose.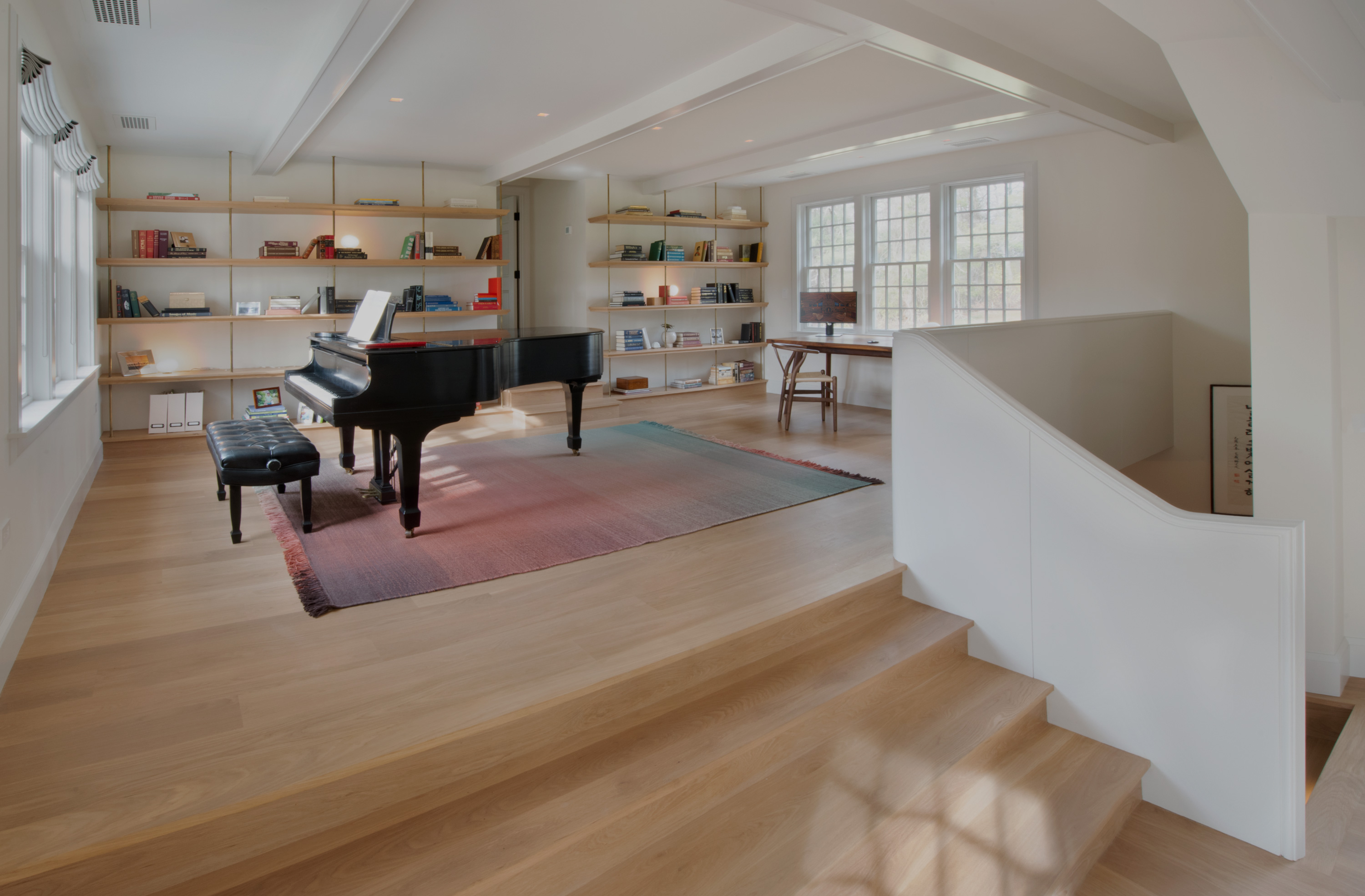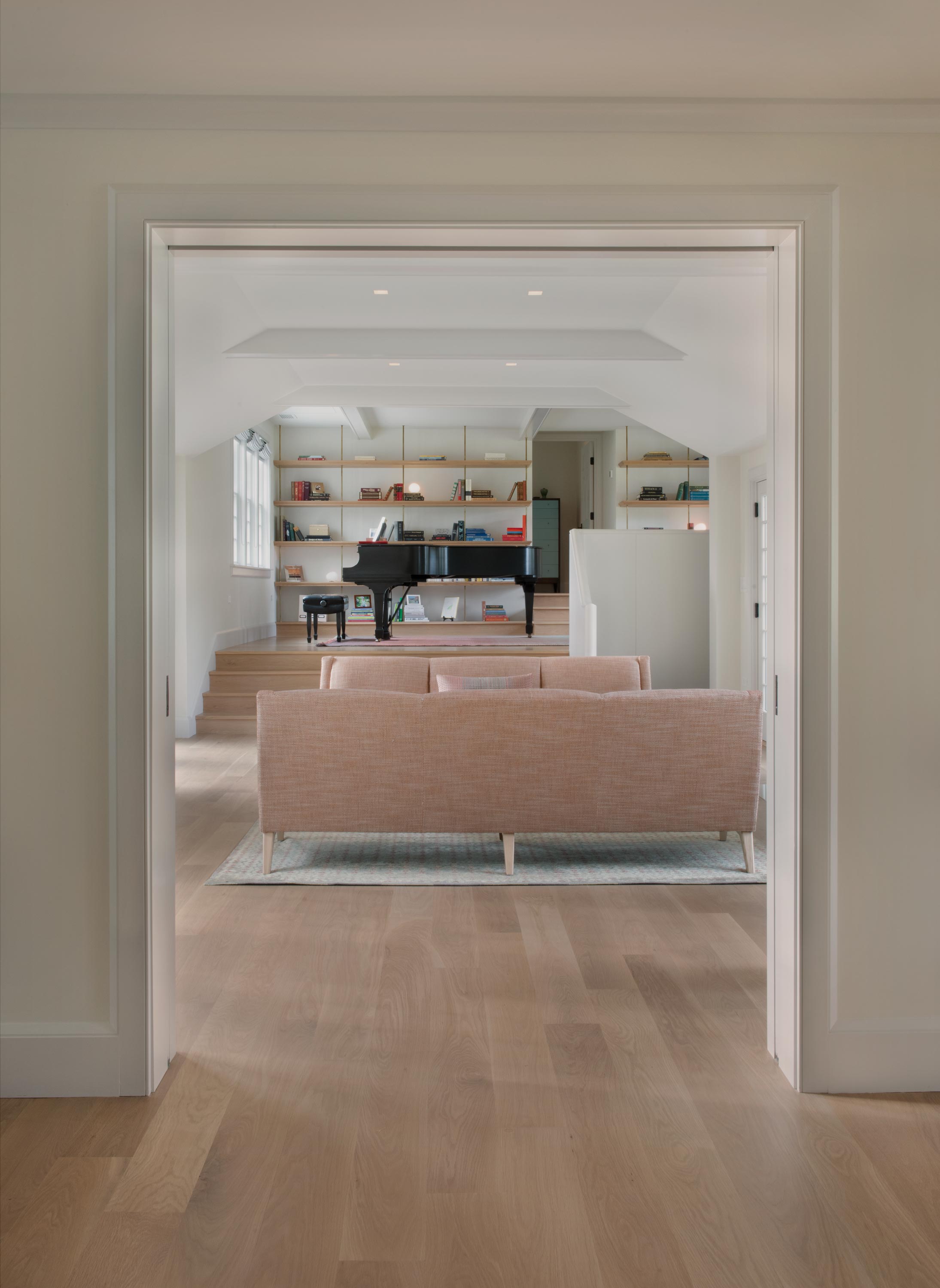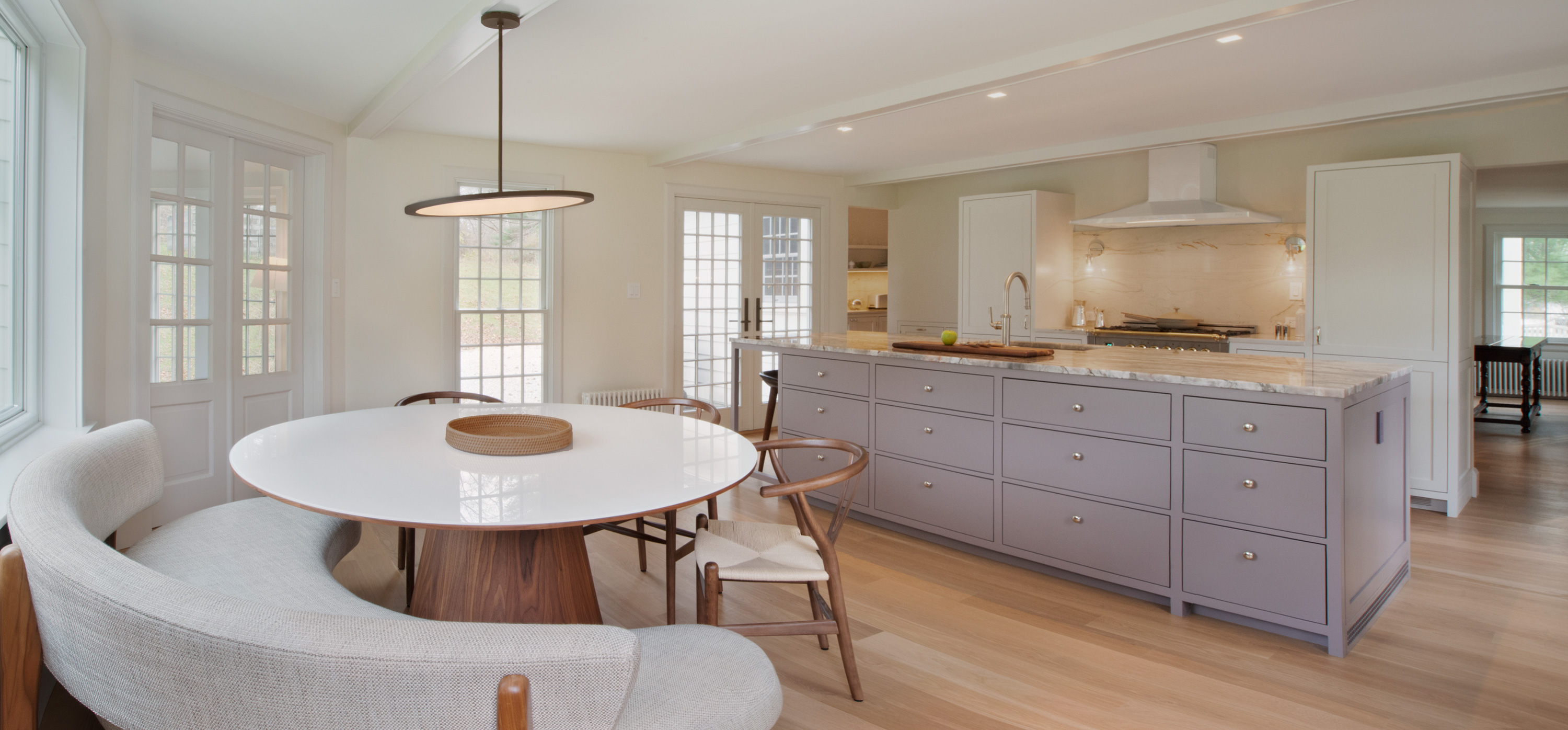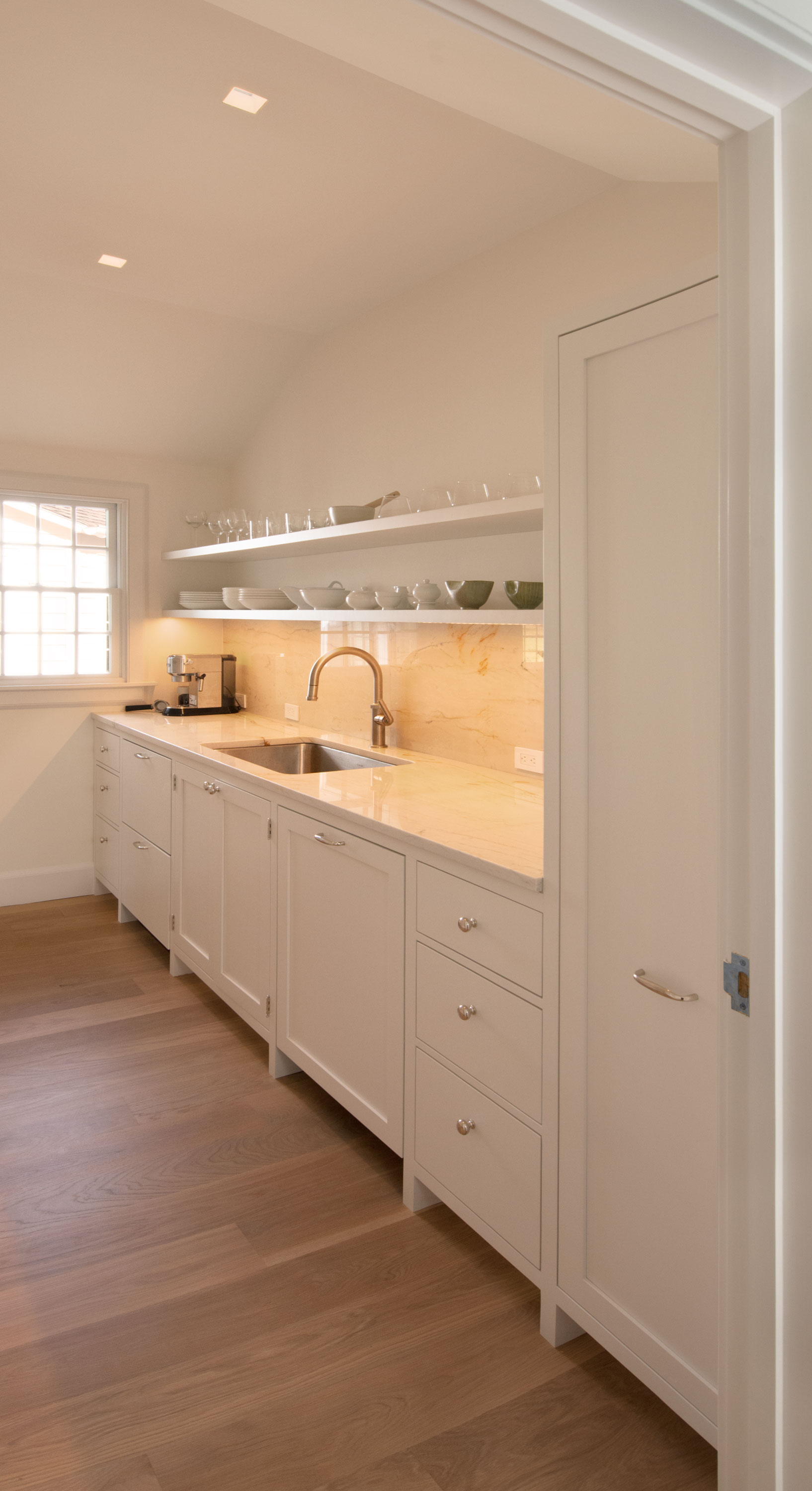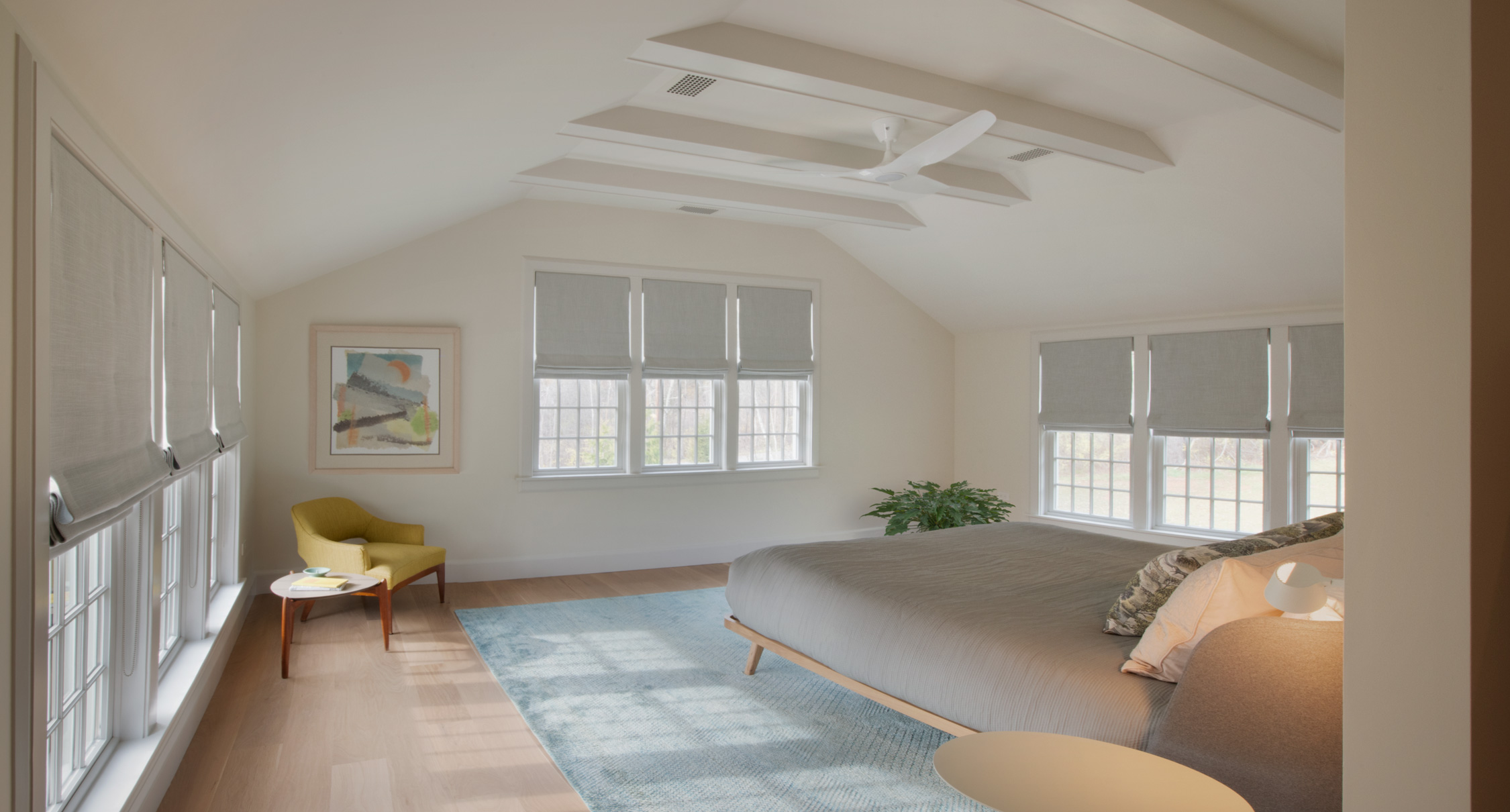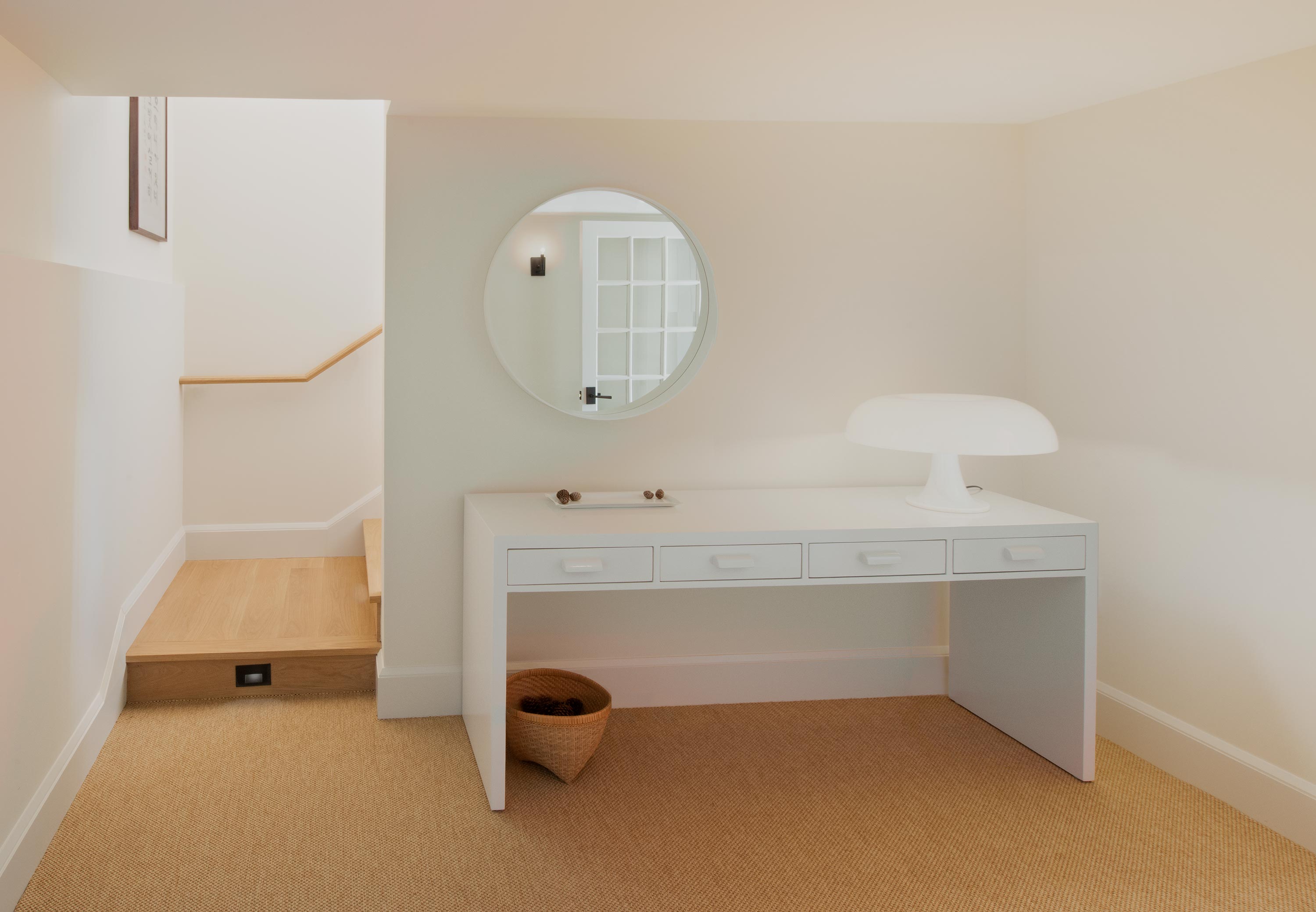 PROJECT TEAM
Design Team: Working Group 1
Structural Engineer: DeStefano & Chamberlain
General Contractor: UCE Fine Builders
MEP Engineering/Construction: Wm Perotti & Sons/C&M Electric
Landscape/Hardscape: Old Farm Nursery/Savage Masonry
Photography: Scott Neel