LOOKINGGLASS THEATRE
Location:
Chicago, IL
Project Size:
15,000 sq. ft.

Completed

:
2003
Lookingglass theatre sits within the historic Chicago Avenue Pumping Station, one of the few buildings in the city to withstand the Great Chicago Fire. This cultural and historic landmark continues to bring drinking water to the near north side of Chicago, while also providing a home for a dynamic theater company dedicated to inventive, innovative, and engaging story-telling.
The main stage, lobby, and support spaces are all contained within a former boiler house built in 1901 to serve the pumping station. Public access to the complex is provided through a reinstated door in a landmarked facade, via the historic and working pump room. While the theatre draws multiple links to the machinery and histories of the pumping station, acoustic requirements dictate that the space be isolated from it. To mitigate the transfer of structure-borne noise, the theater is set within a 'floating' box within the old boiler house.
The main stage is designed as a machine for theater, affording lookingglass an environment with multiple, changeable contexts. Flexibility reveals itself in a demountable perimeter balcony and armature for scenery, lighting, and rigging, a flexible technical infrastructure, and an array of lighting and scenic catwalks and loft steel. A resilient stage floor covers the entire main level, to support any number of stage configurations to be imagined and realized by Lookingglass. Movable risers and seating accommodating up to 260 persons are located in response to the stage location for each performance. This flexibility and the overall volume of the space, support a variety of performance– types suited to this company's ever-changing, physical work.
"…A theatrical gem…a seamless and altogether beautiful blend of the historic and the new… by John Morris and Melissa Neel and their many technical collaborators…a marvel of the close encounter–uniting audience and performers in a unique way, and offering superb sightlines and sound. Applause all around!" ~Chicago Sun Times
"…a small but spectacular new theater … built inside one of Chicago's most beloved landmarks." ~New York Times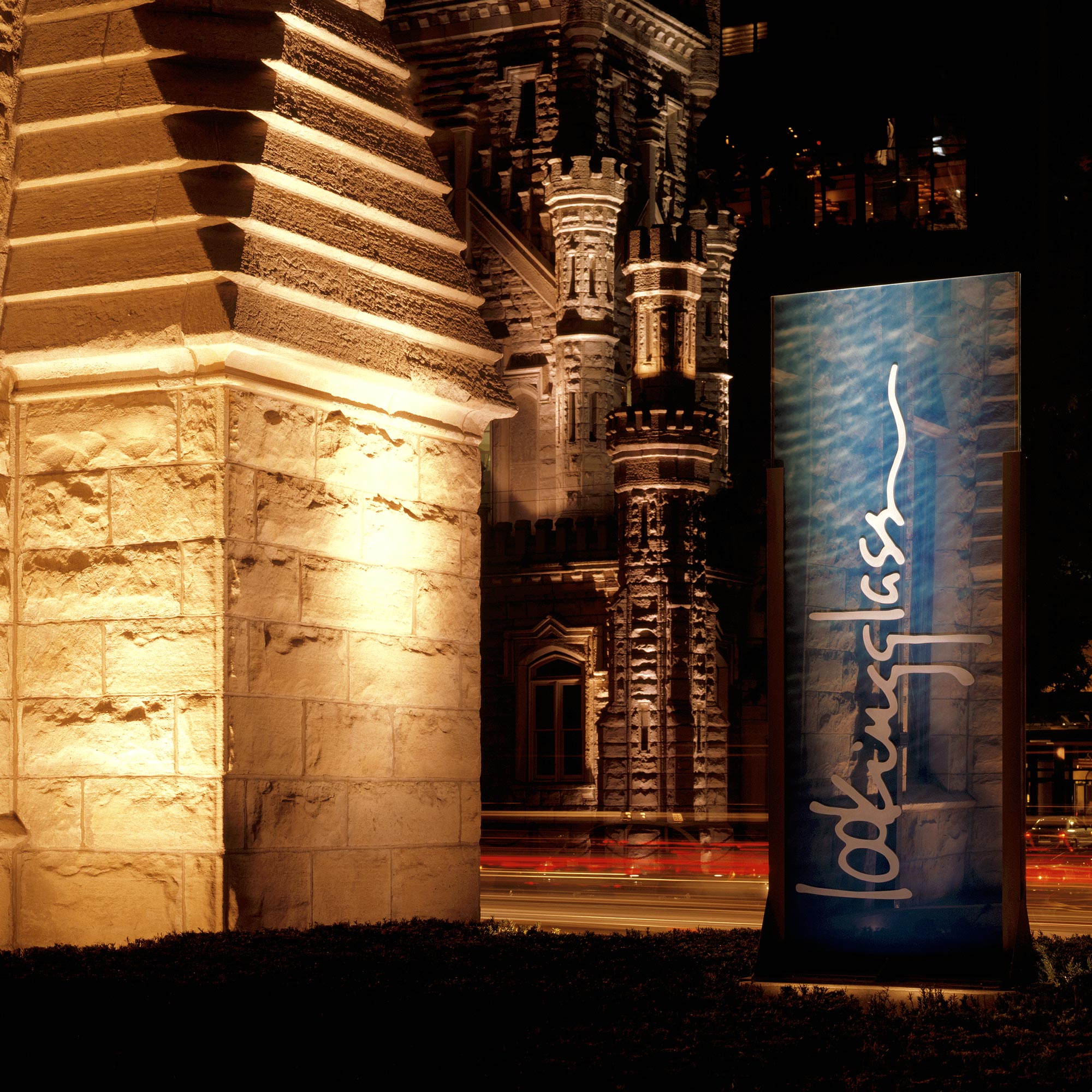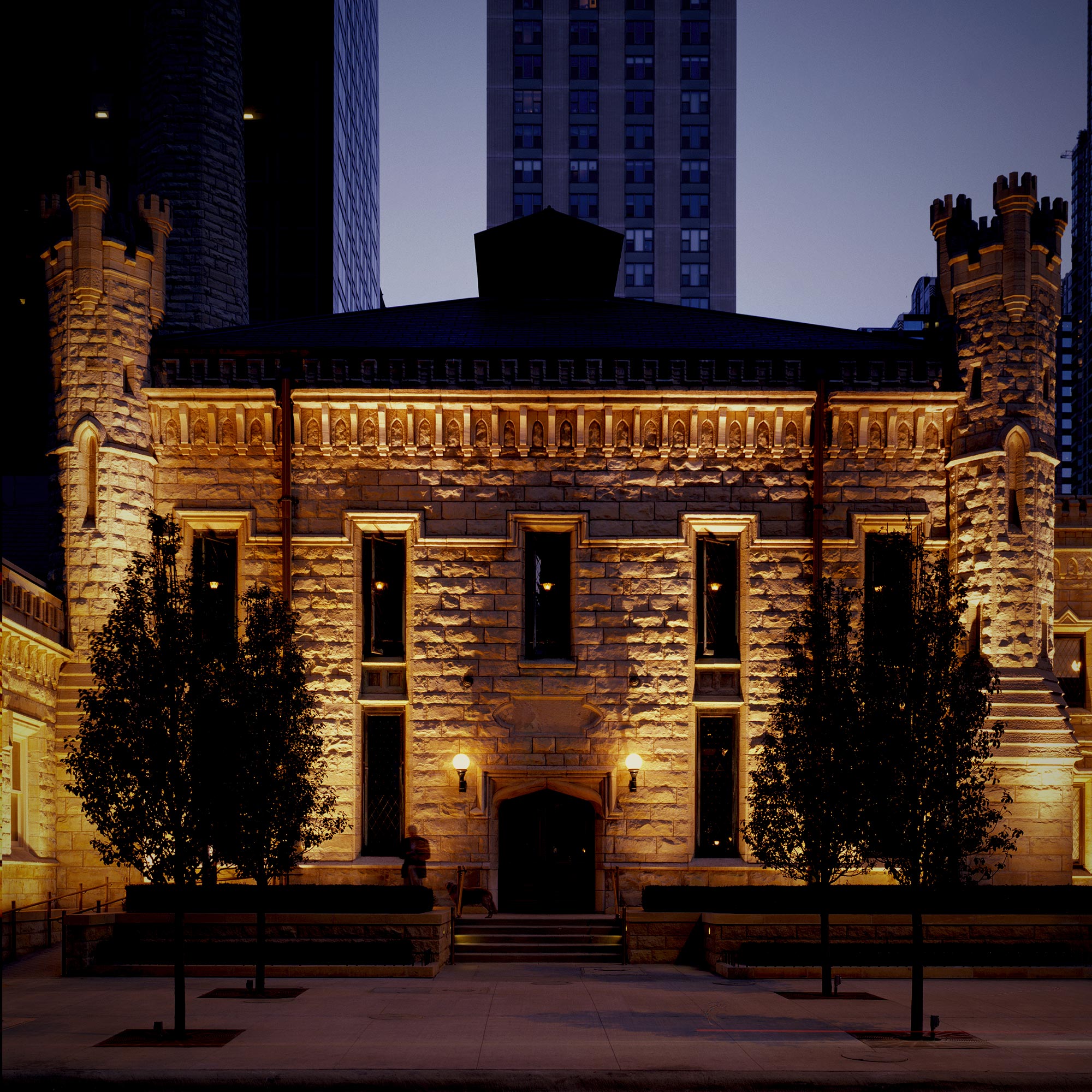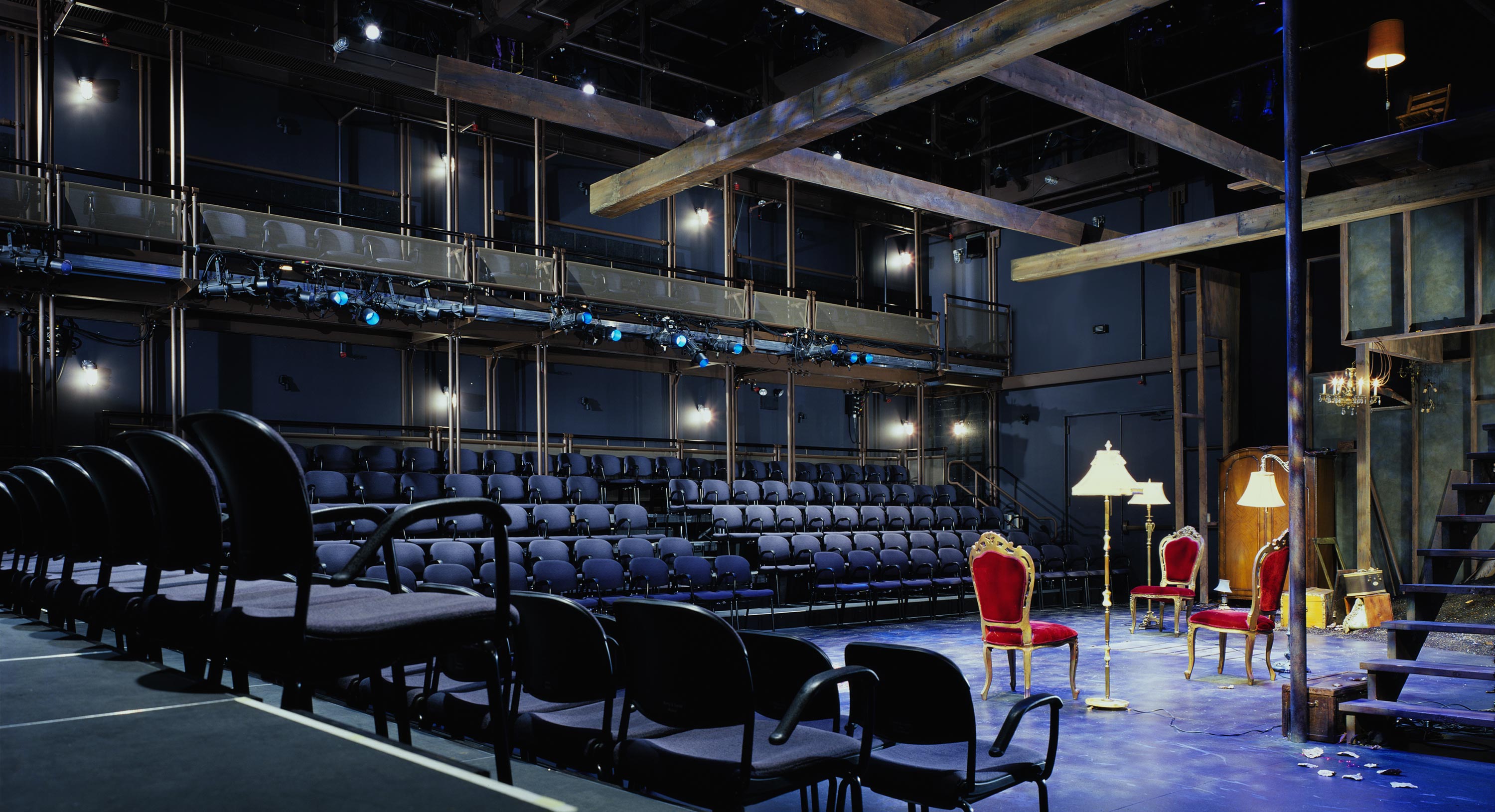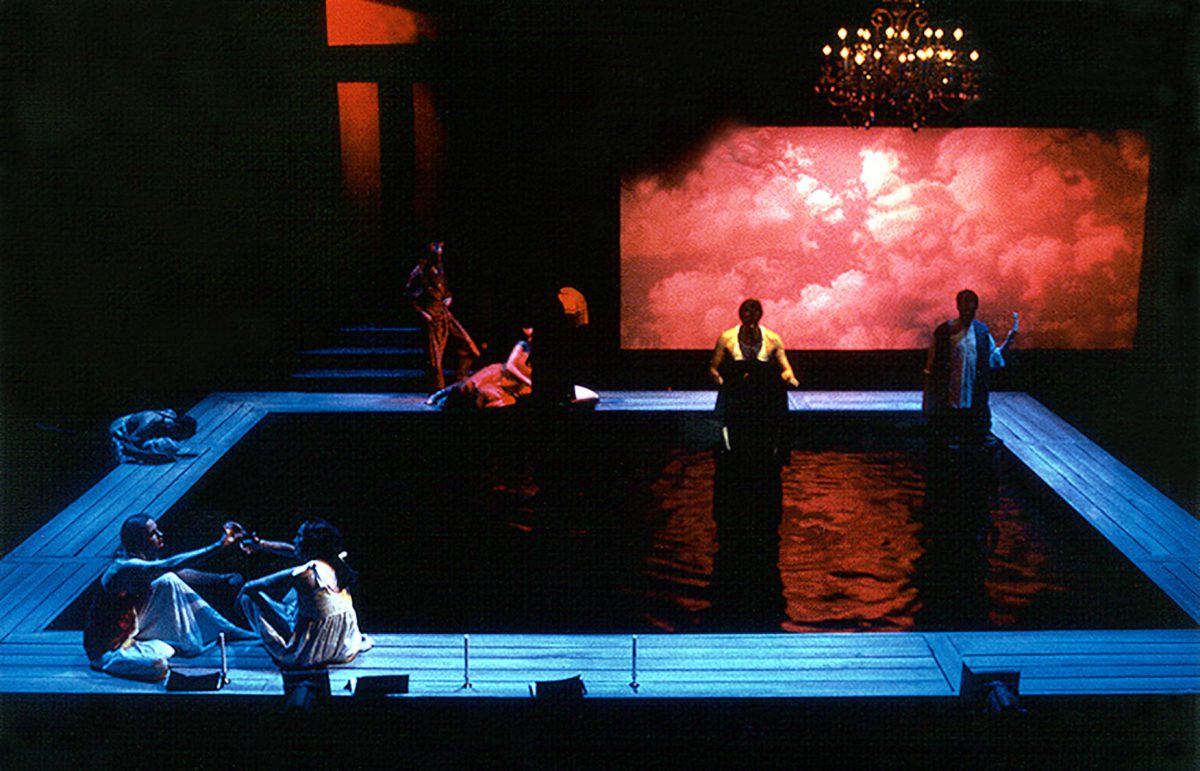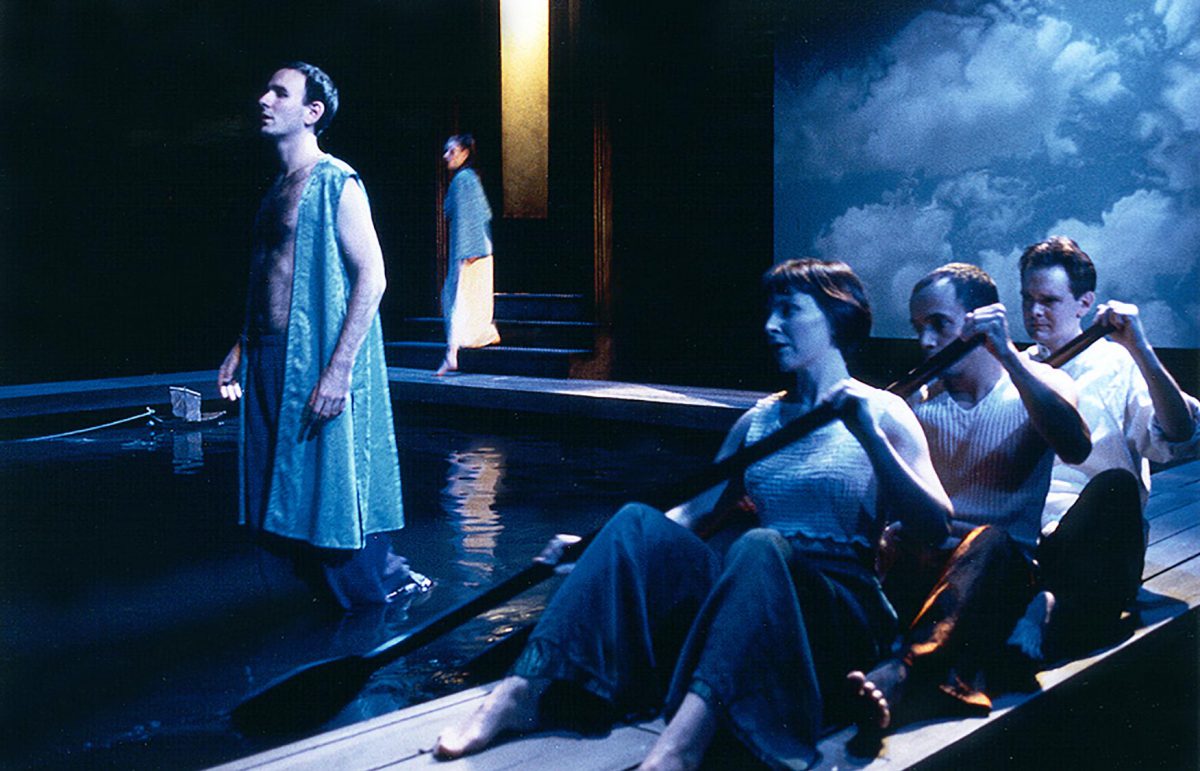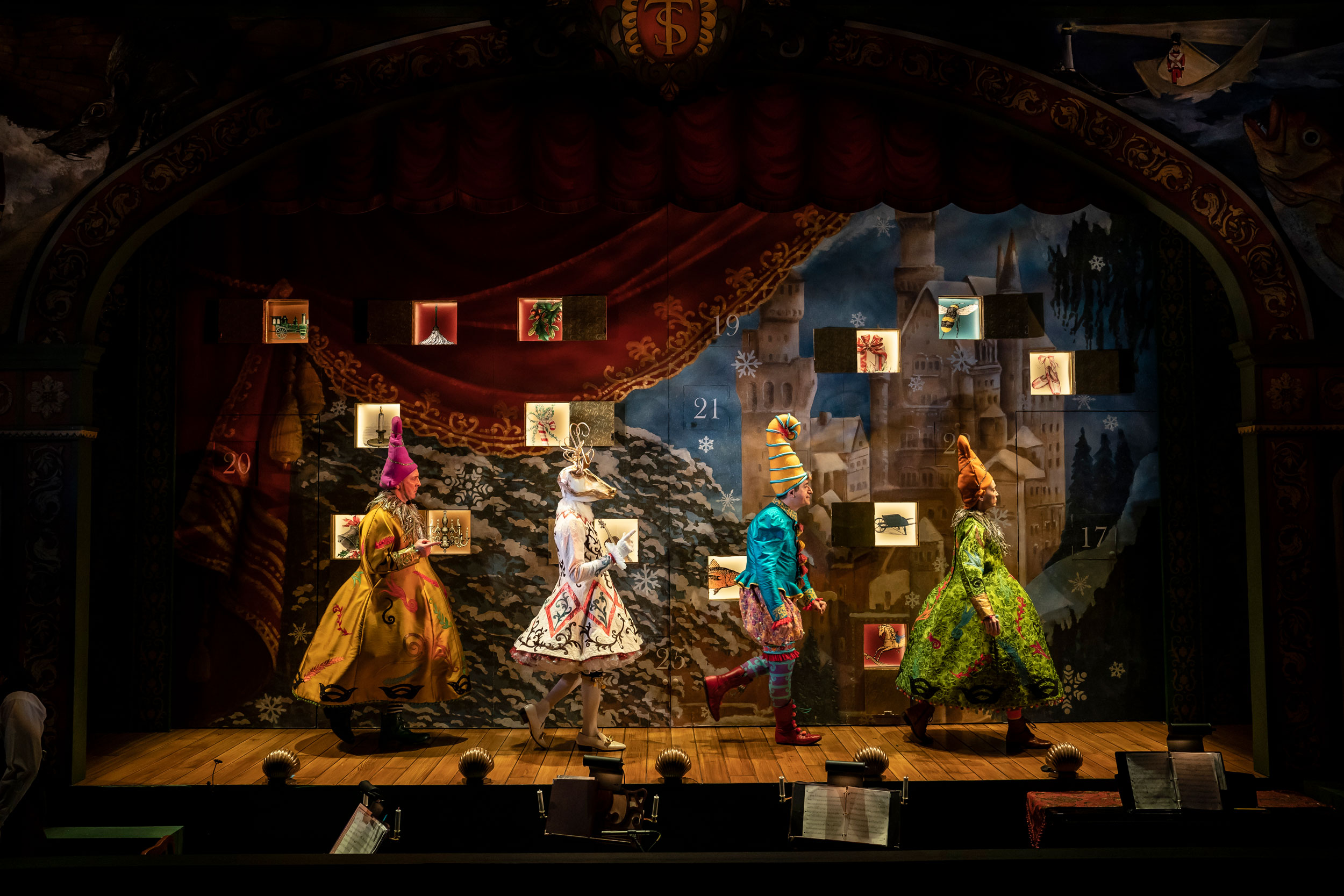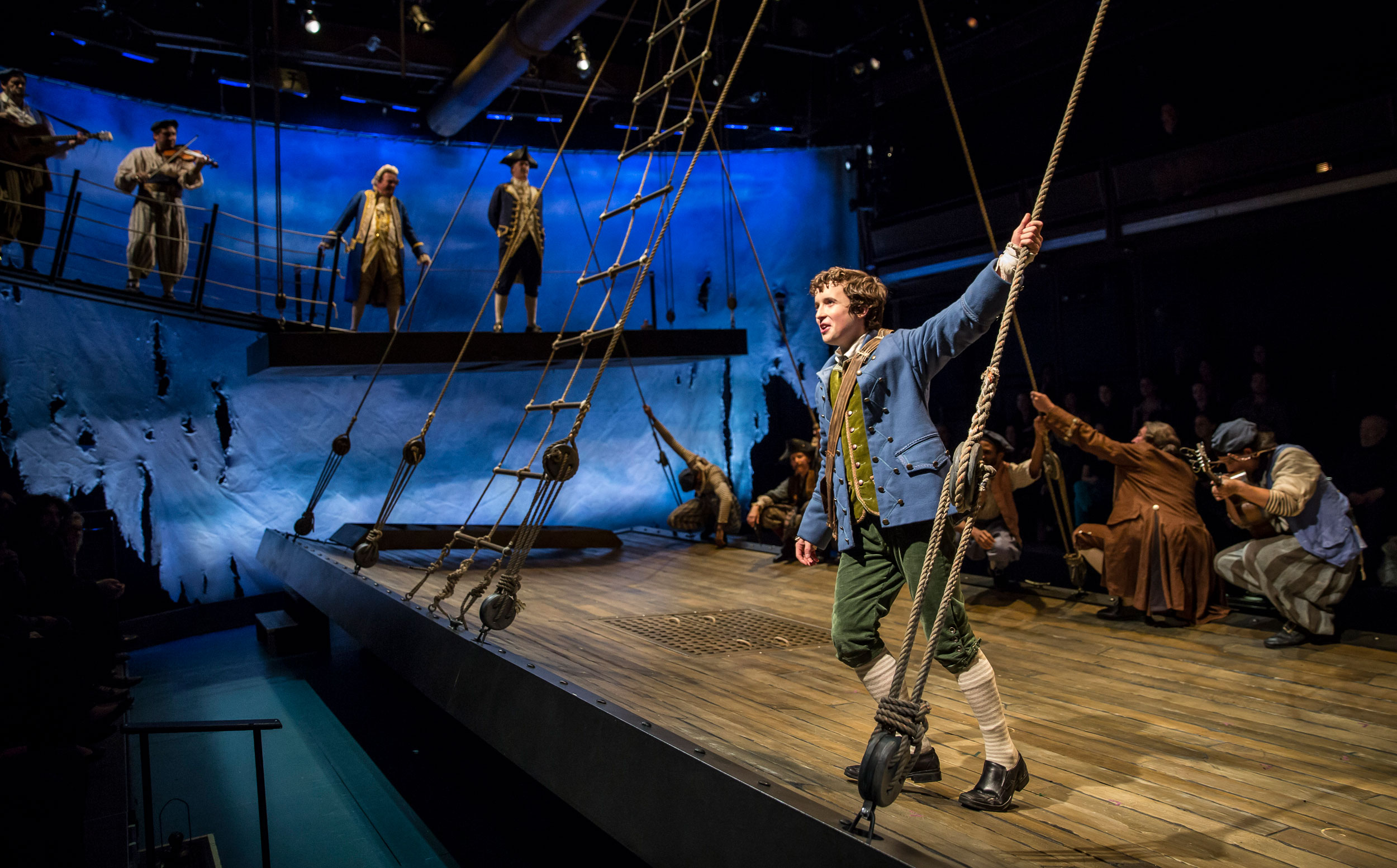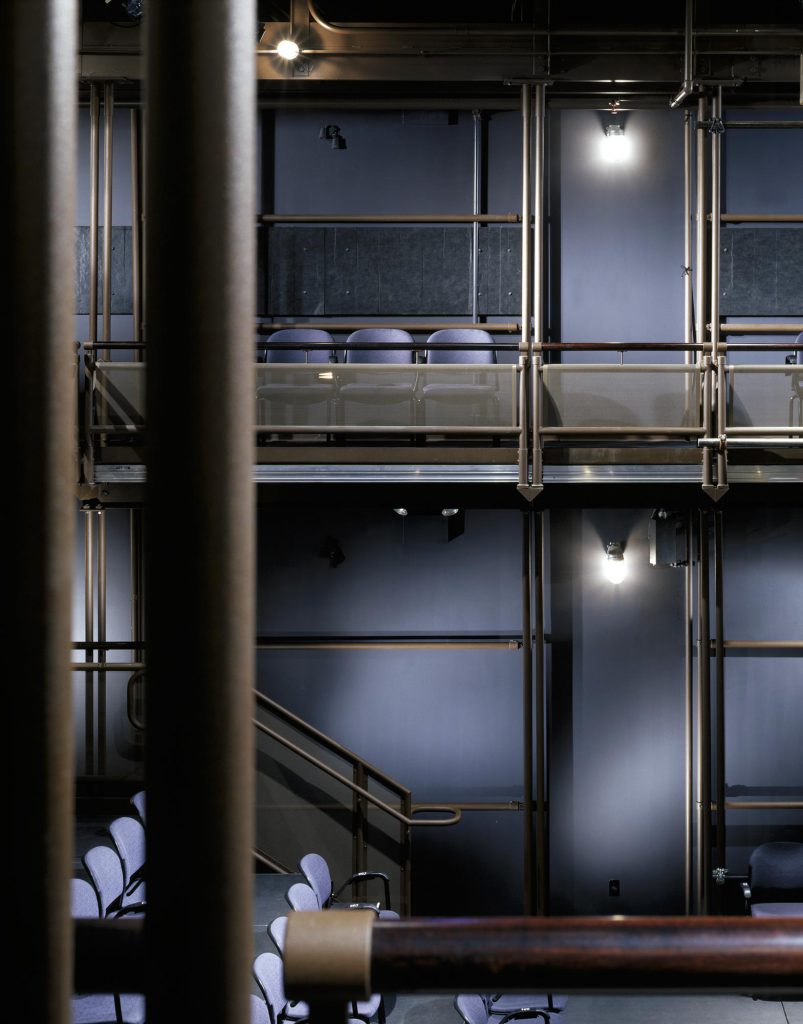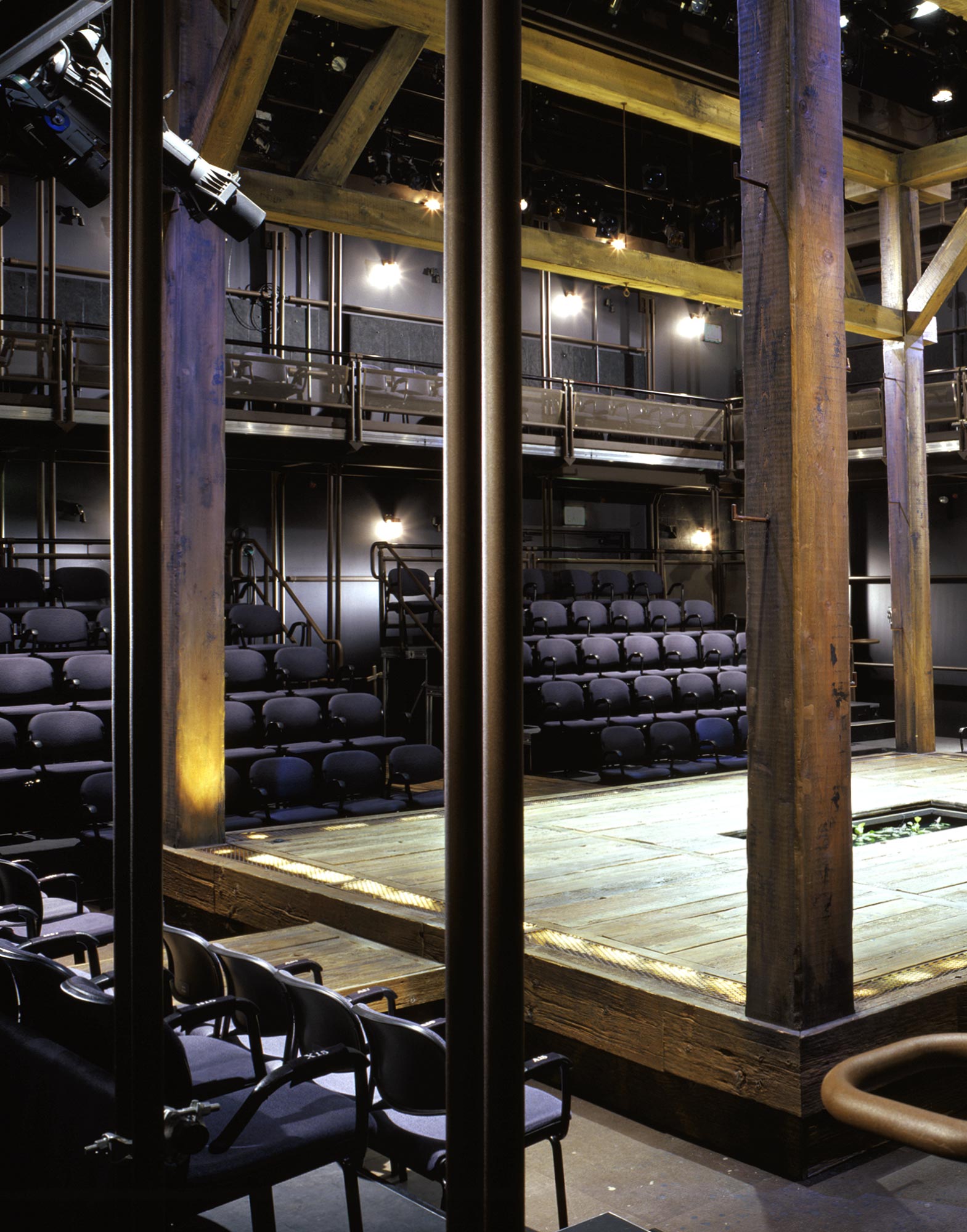 PROJECT TEAM
Architects: John Morris and Melissa Neel
Theater Consultant: Schuler Shook
Structural Engineer: Thornton Tomasetti
Acoustical/Audio Consultant: The Talaske Group
General Contractor: Pepper Construction
Photos: Steve Hall, Hedrich Blessing, Liz Lauren
RECOGNITION
AIA Chicago Design Excellence Award
USITT Award of Merit
Chicago Building Congress Award