RED HOOK
Location:
Brooklyn, NY
Project Size:
13,000 sq. ft.

Completed

:
Phase 1 completed 2017
The aim for this former home to ship cargo and stevedores, is that it be a place to posit, to experiment, and to develop new ideas; that it be readily able to formally present work at various stages of development, the essence in its early form remaining a laboratory and workshop. Multipurpose and flexible conditions are central: In this regard the means and methods of stagecraft, the use of flats and movable objects itself, informs the occupation of the building as a whole.
Through their revival of this space, our client has referenced the Red Hook maritime, industrial and craft past as well as the neighborhood's own present and future. In so doing, they join those addressing socioeconomic issues at the fore. Red Hook's thriving arts community has made it a ready focus for institutional efforts within Brooklyn and beyond, drawing the larger New York community to this neighborhood.
In the first phase of work, the client, design, and construction teams took a light, holistic and economical approach while supporting the proposed program and indicating its future promise. Keen to maintain a connection to Red Hook, to the neighborhood and to the history of this building, efforts were focused to preserve and underscore the existing masonry shell, heavy timber framing, and roof configuration. Additional adjustments to the structure offer both a connection to an earlier era and to things maritime.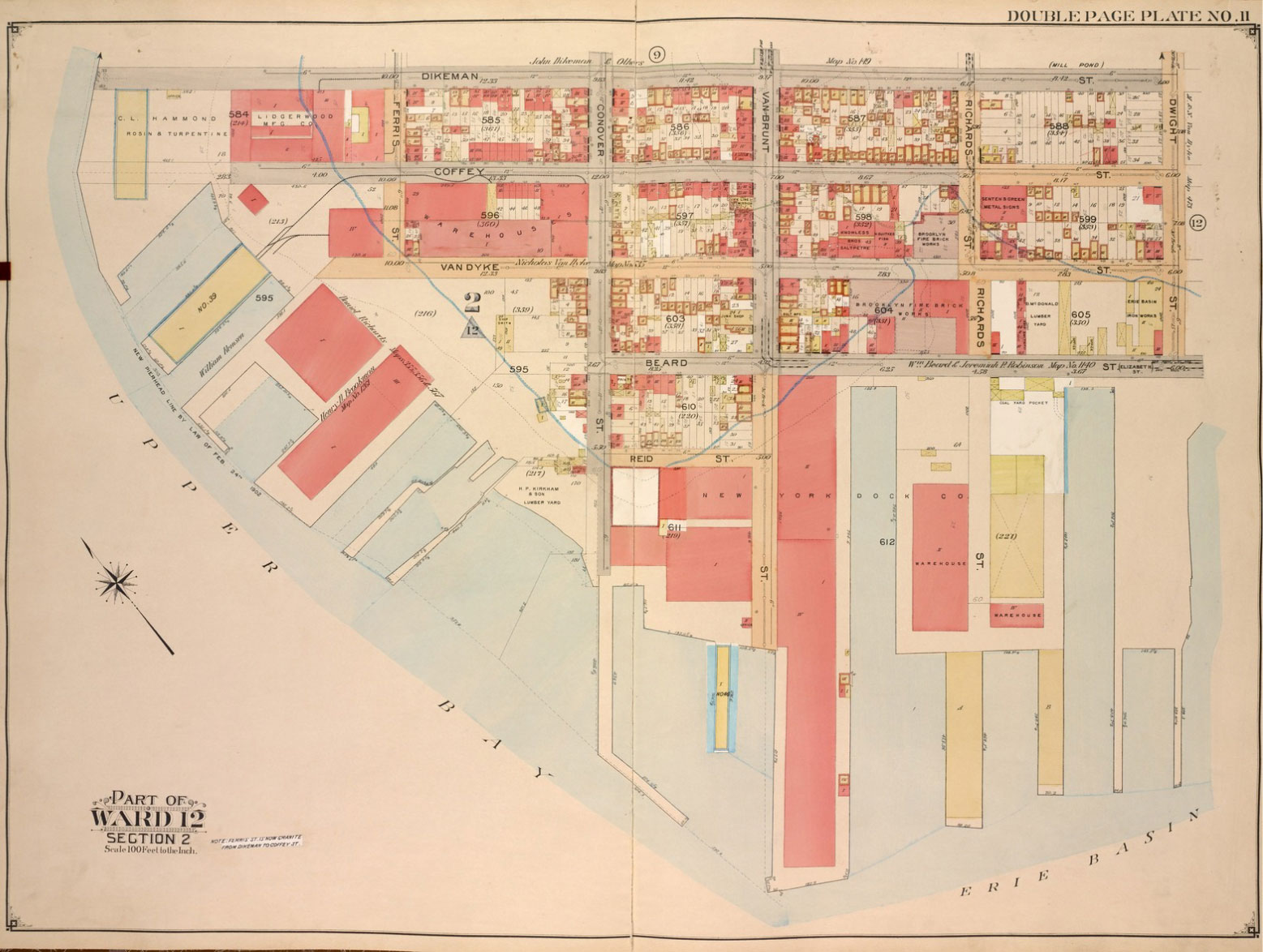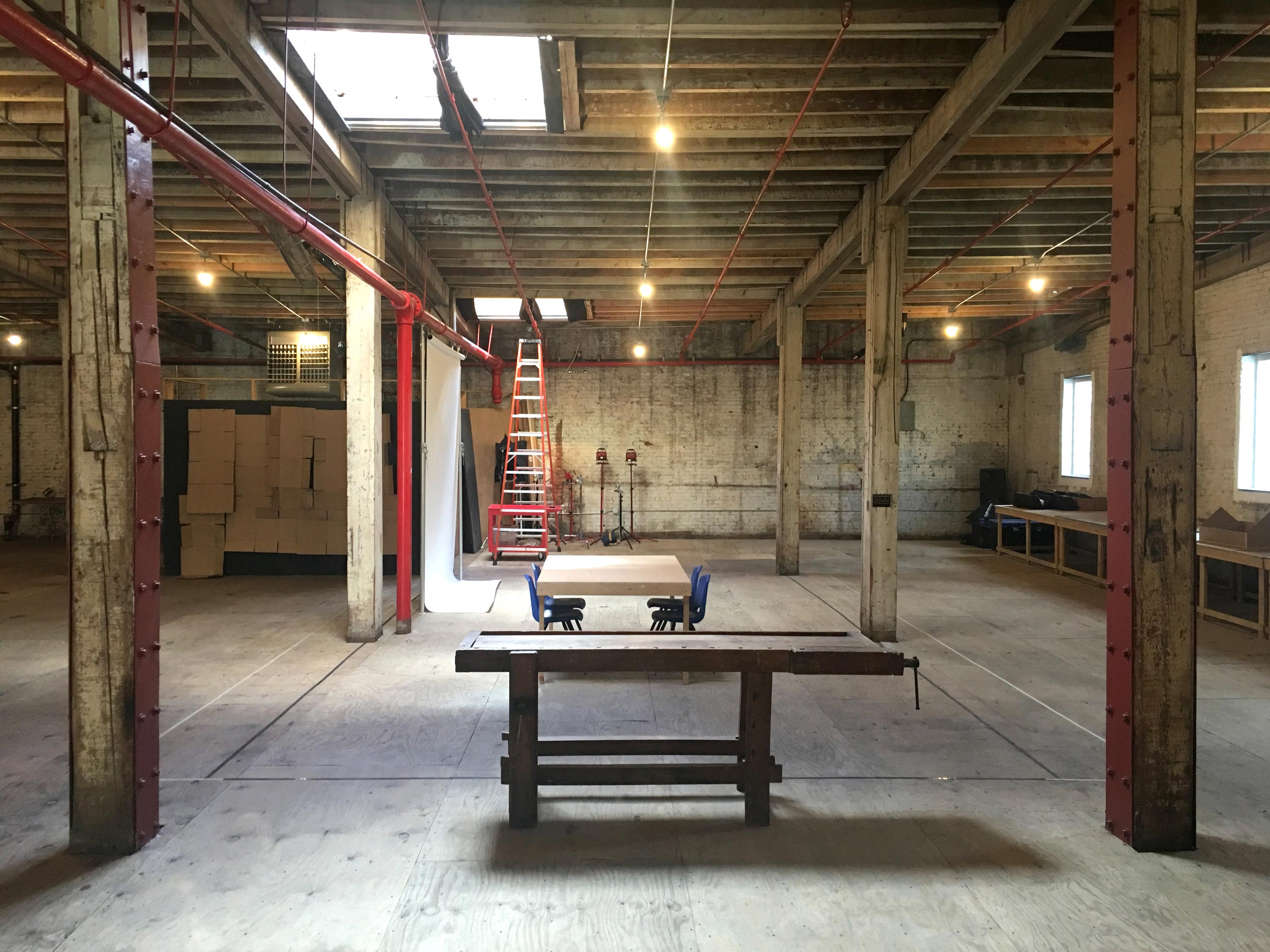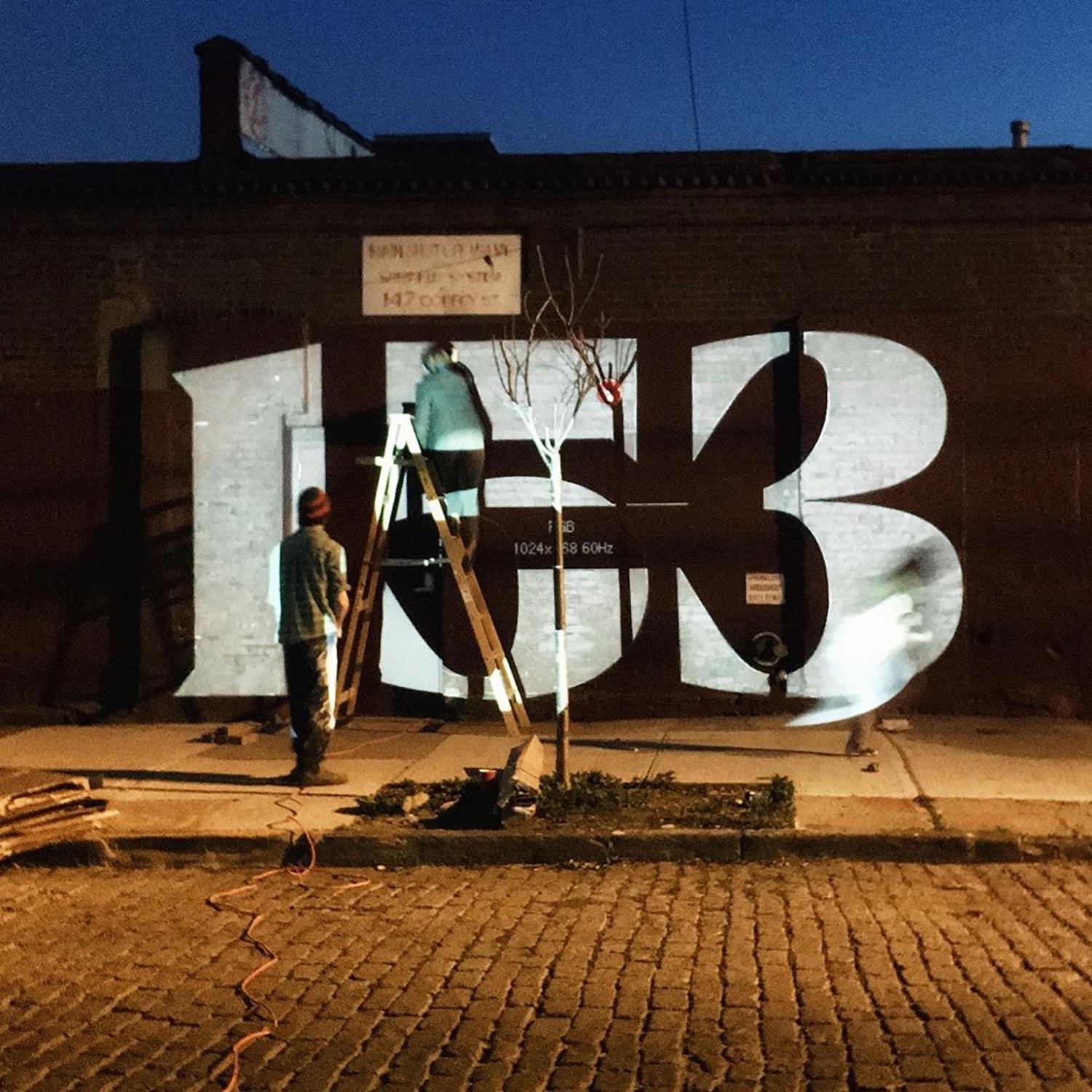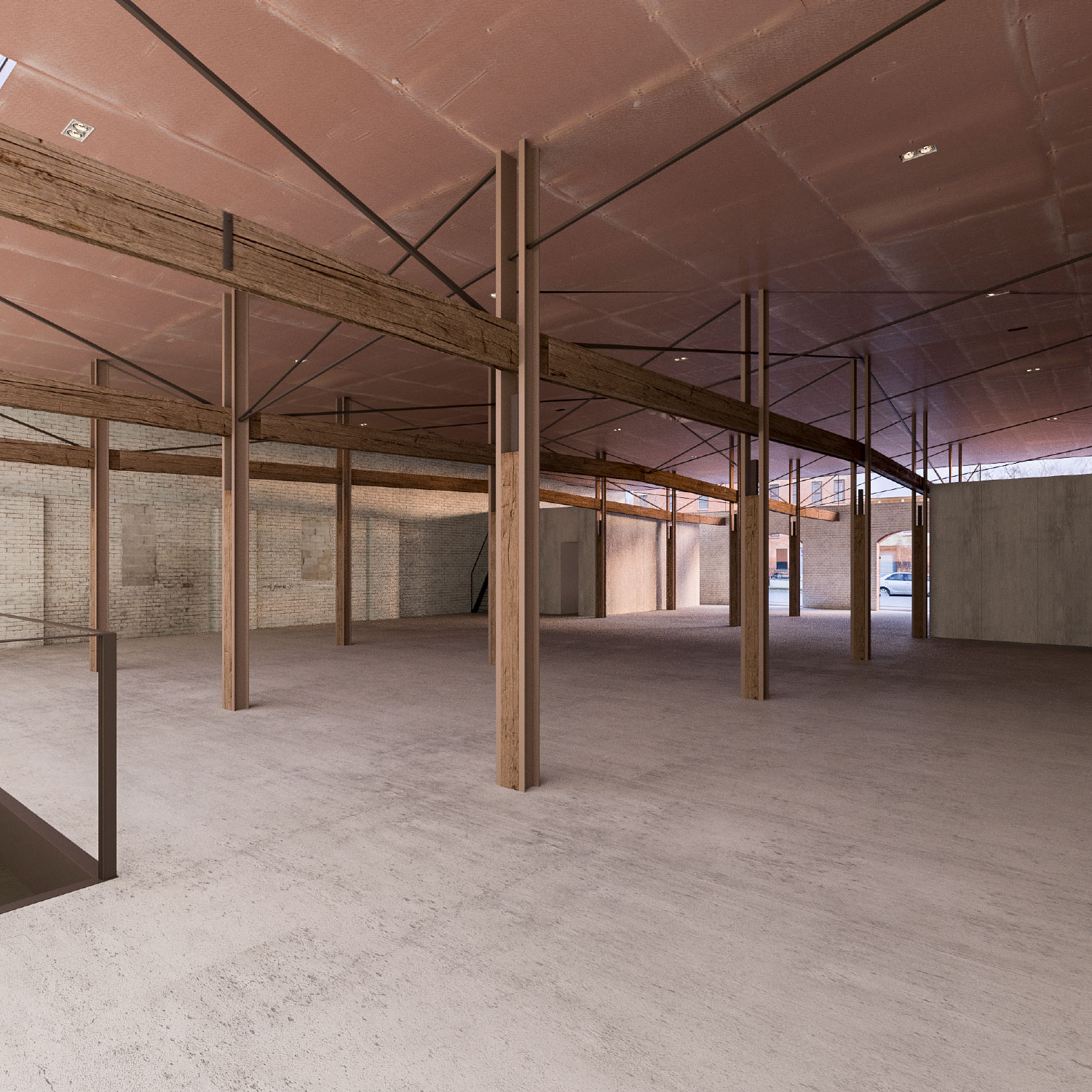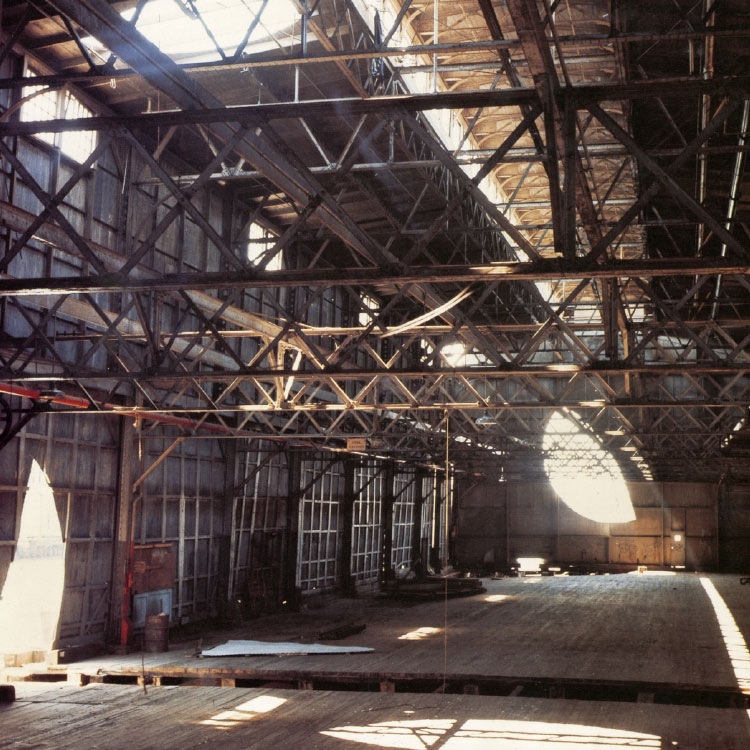 Remembering Gordon Matta-Clark in exploring the dramatic potential in constructed and deconstructed space.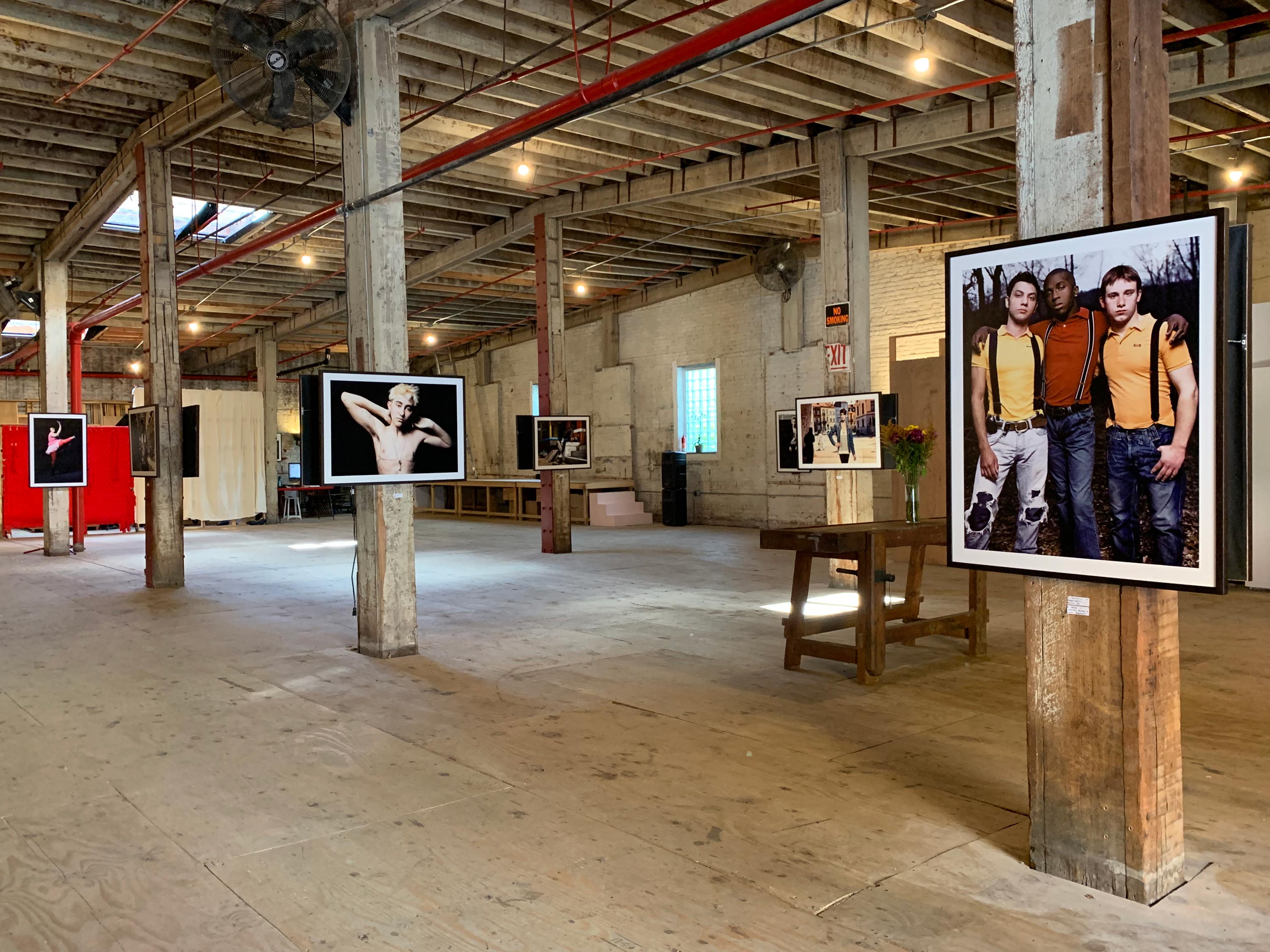 PROJECT TEAM
Collaborators: Studio 153, WG1, IdSR
Code Consultant: Design 2147
Structural Engineer: Thornton Tomasetti
Civil Engineer: Langan
Theater Consultant: Schuler Shook
MEP: Plus Group Engineering
Photos: M. Sharkey, Studio 153