THE HOTCHKISS SCHOOL
Location:
Salisbury, CT
Project Size:
10,550 sq. ft.

Completed

:
2022
Theatre at The Hotchkiss School is both a literary and a performing art. Theatre study includes all aspects of drama: history, performance, production, playwriting, directing, scenic and lighting design. Each school year, students conduct studio workshops, stage two plays and present a musical theatre offering, participating in every aspect of the craft.
Strategic renovations to the existing Walker Auditorium allow both students and faculty to better harness the space as a teaching tool, bolstering the work that the theatre department is doing to fuel the creation and presentation of dramatic, scholarly work.
Renovations to front and back of house spaces in Walker have been realized to better accommodate varied presentation and assembly programming. As a matter of approach, the architectural character of the space supports the performance experience and is engineered to enhance work presented on stage. Connections between performer and audience are central to the project.
Improvements include:
◦ A new theatrical and acoustical infrastructure
◦ A new in-house lighting and AV command center
◦ An increased and more flexible playing area in the house
◦ Select finish upgrades to the house, stage area and back of house spaces
◦ Adjustments to the existing fly and mechanical systems
◦ New fixed and removable self rising theater seats
◦ Accessible seating in the front rows, at stage level
◦ A sound and light lock at front of house
◦ Faculty and late-comer viewing areas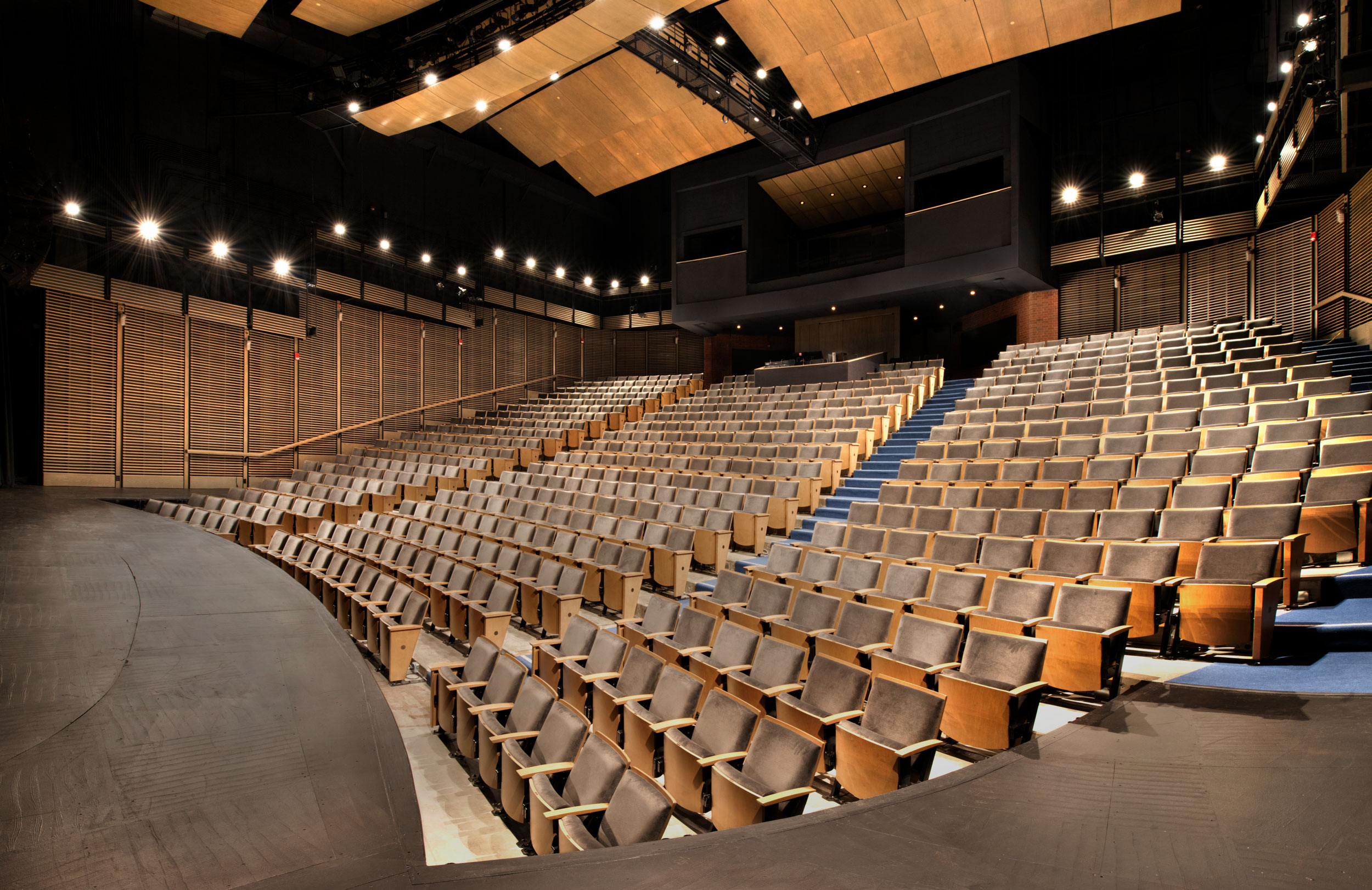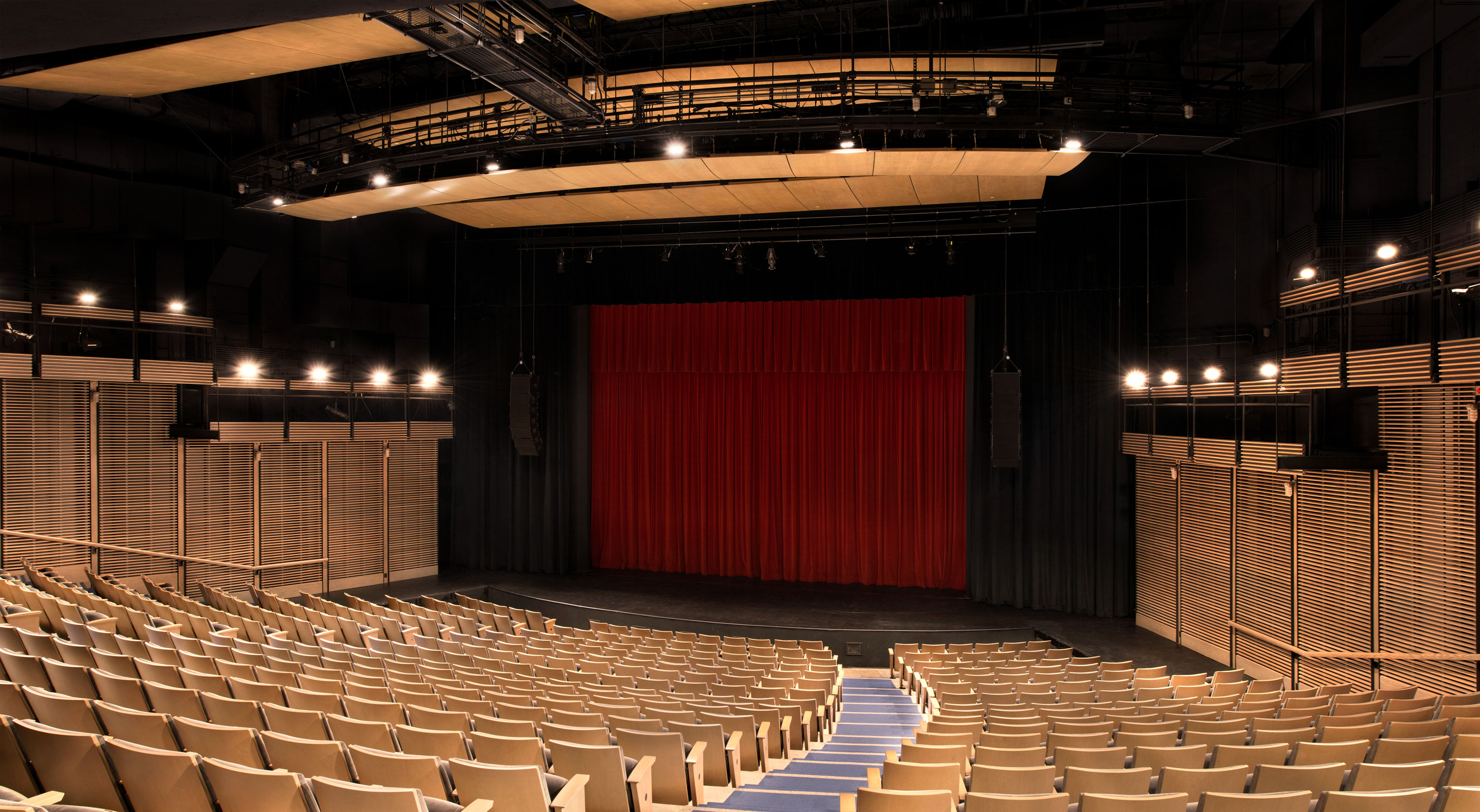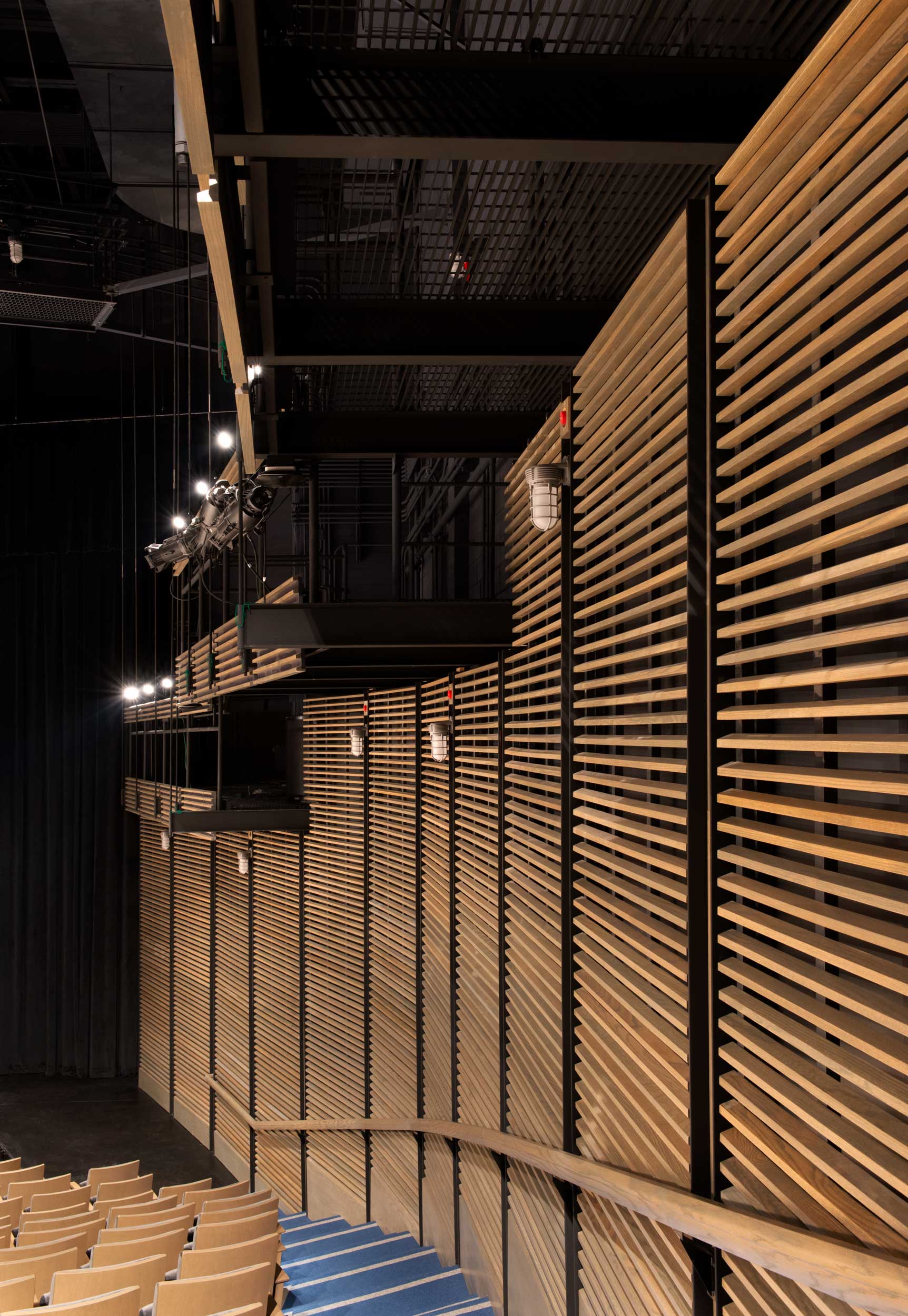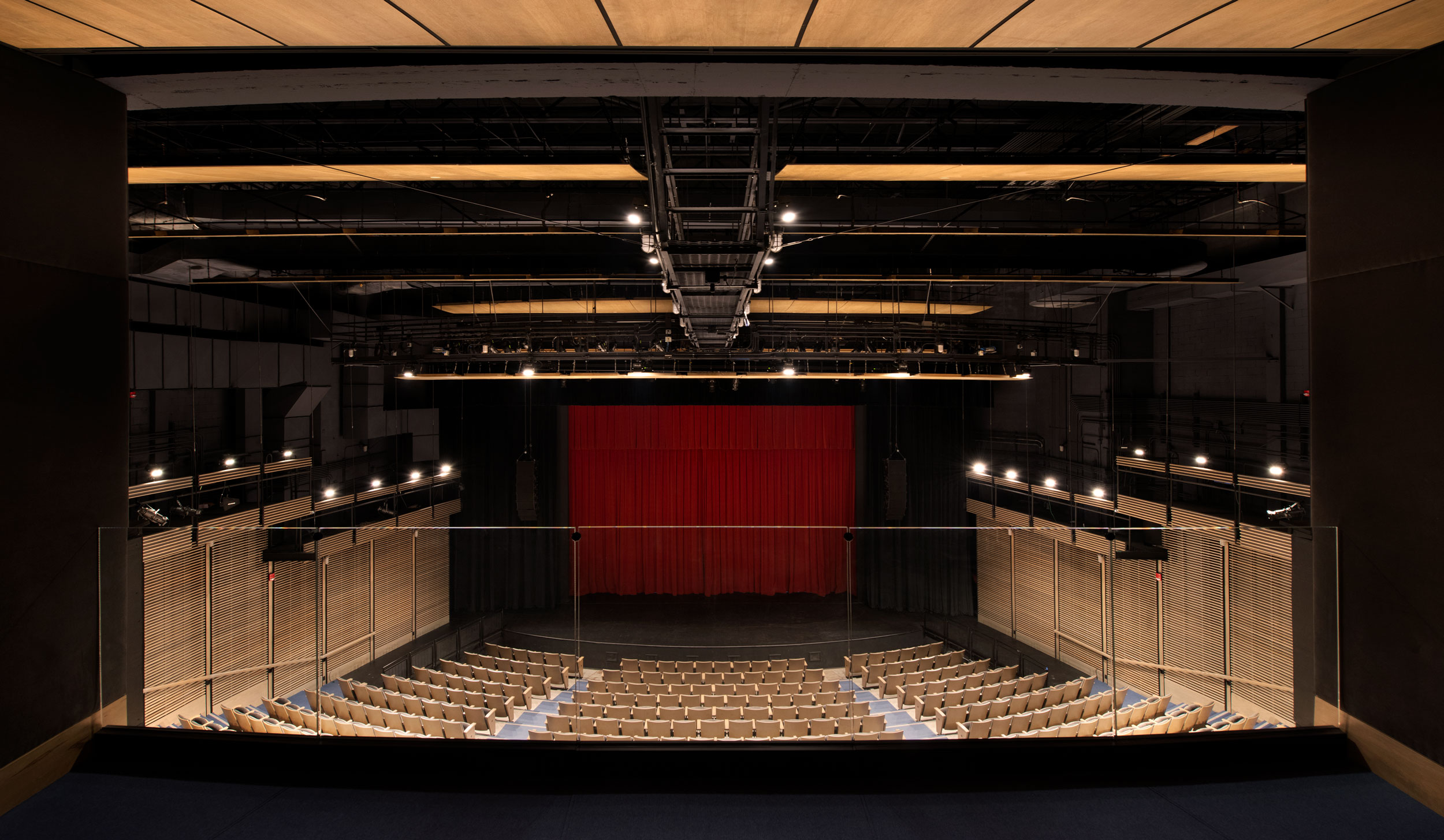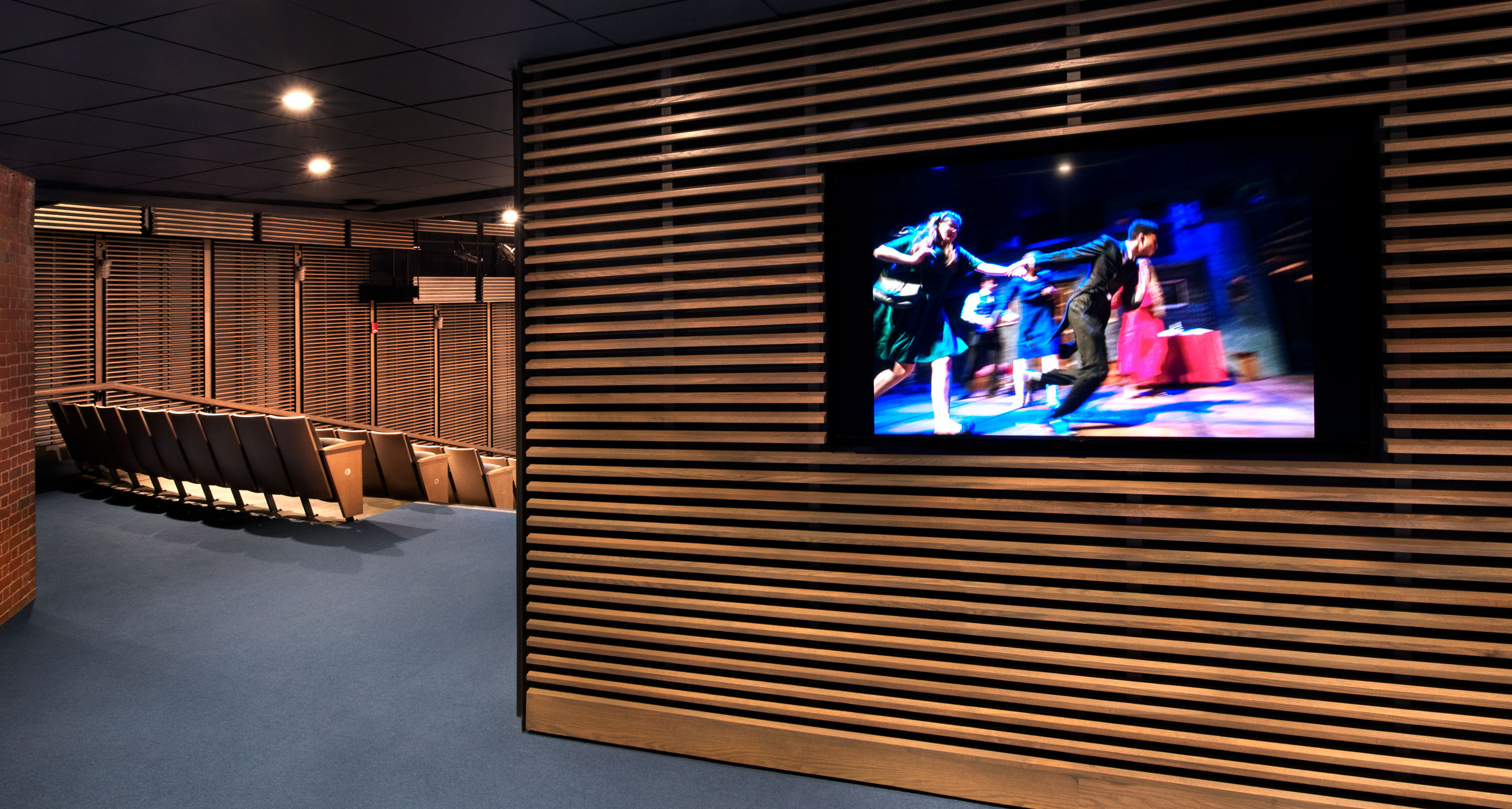 PROJECT TEAM
Design Team: Allee Archtiecture+Design with Working Group 1
Theater Technologies: Schuler Shook; Supertech
Acoustical/AV: SH Acoustics; Sound Associates
Structural Engineer: DeStefano & Chamberlain
Estimation: Slocum Construction Consulting
Contractors: UCE Fine Builders, Pepin Steel, White Dog Woodworking; RJ Bell Electrical; Ducharme Seating
Estimation: Photography: Scott Neel, HotchkissMedia.org, LOC, Unknown