SAINT ANN'S SCHOOL
Location:
Brooklyn, NY
Project Size:
180,000 sq. ft.

Completed

:
2013
Every space in and around Saint Ann's School has functioned as a classroom. Historically, the quirkiness of each appropriated teaching space in the former 1906 vintage Crescent Athletic Clubhouse, has figured more prominently in collective memory than the purpose-built classroom, which has served as a neutral backdrop for a dynamic, thoughtful, and thought-provoking learning experience.
From 2005 to 2013, during the course of our work with Saint Ann's, we documented both long-term dreams and short-term goals. Together we tested strategies to support and enhance the school's evolving program without the need for complete building renovation projects. These strategies included sample-classrooms, gathering and support spaces, from which Saint Ann's has deployed elements throughout the campus. Other research efforts yielded miscellaneous in-house projects in the main building to improve quality of life and safety. These areas of focus were also established as long-term goals for the school.
Our programming and classroom research revealed opportunities to realign and in some cases resize teaching space and department offices, in an effort to lessen current burdens on the main building, in order to limit commute times, and to support academic, administrative, and social adjacencies. While the proposed realignment might appear to fly in the face of the serendipity that occurs when for example, "a computer programming class overlaps with a music class", the school's absolutely rich, diverse, and growing program will demand use of all classrooms for most, if not all disciplines, resulting in the very sorts of accidental and intentional connectivity that exists within the minds of its students.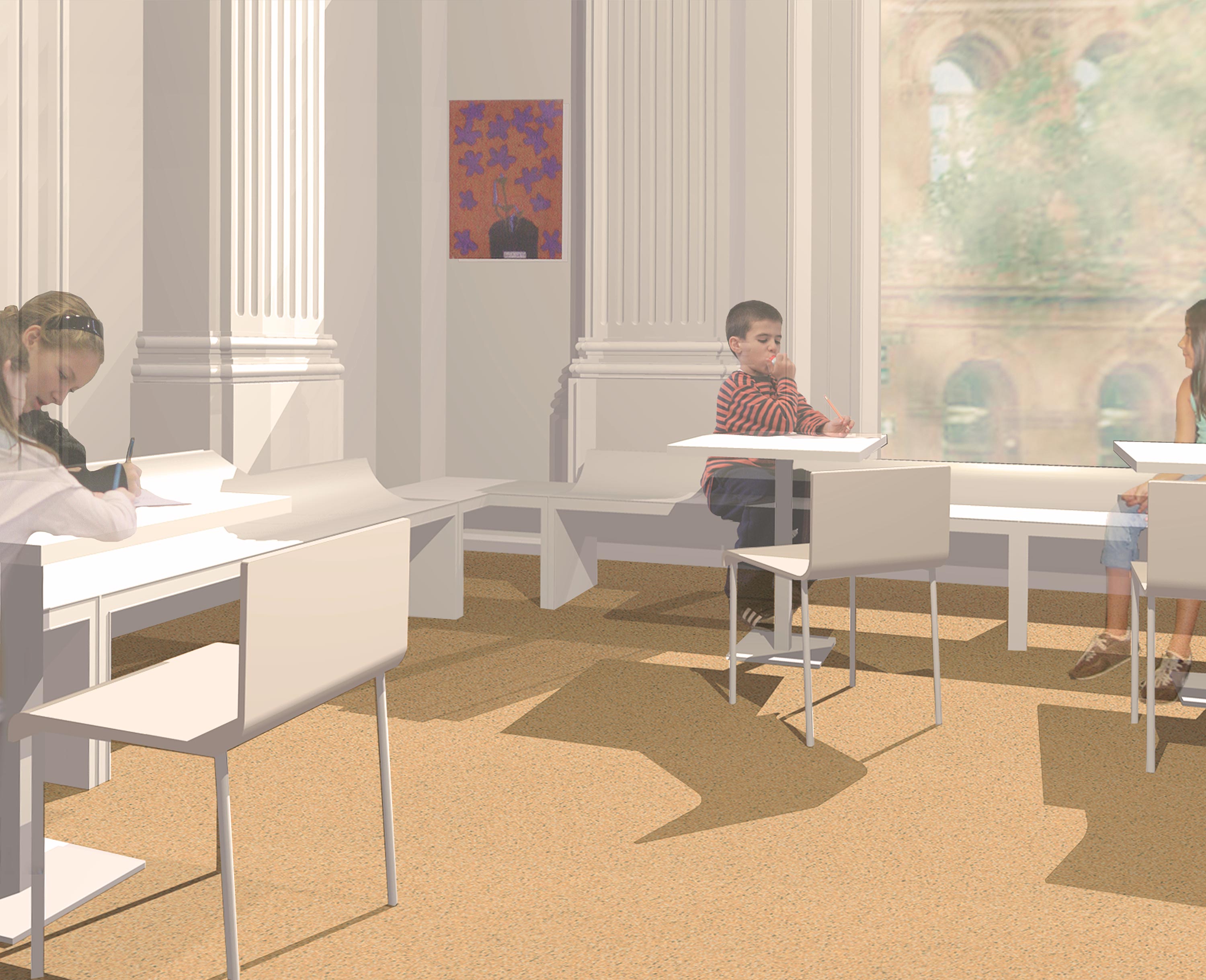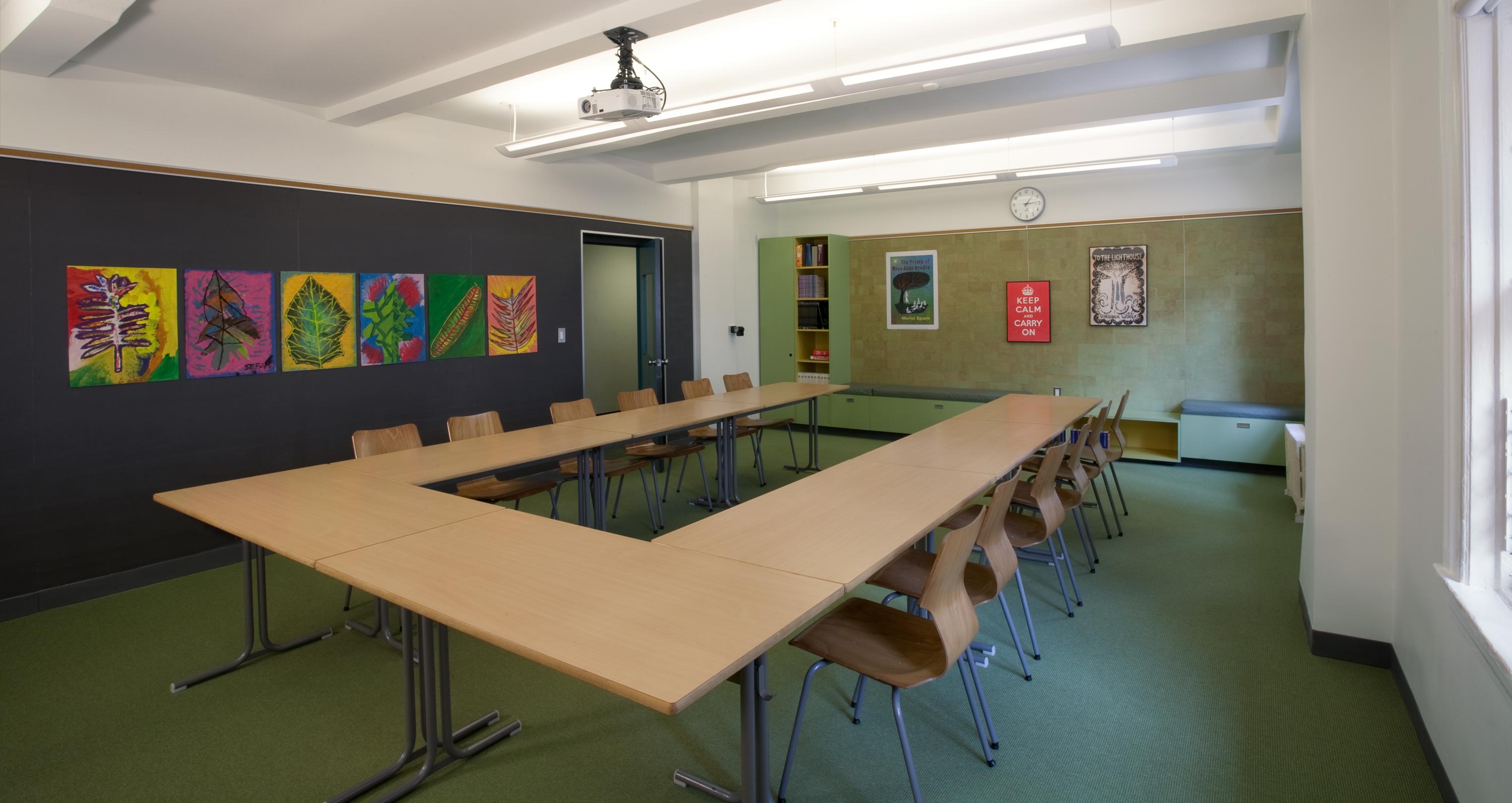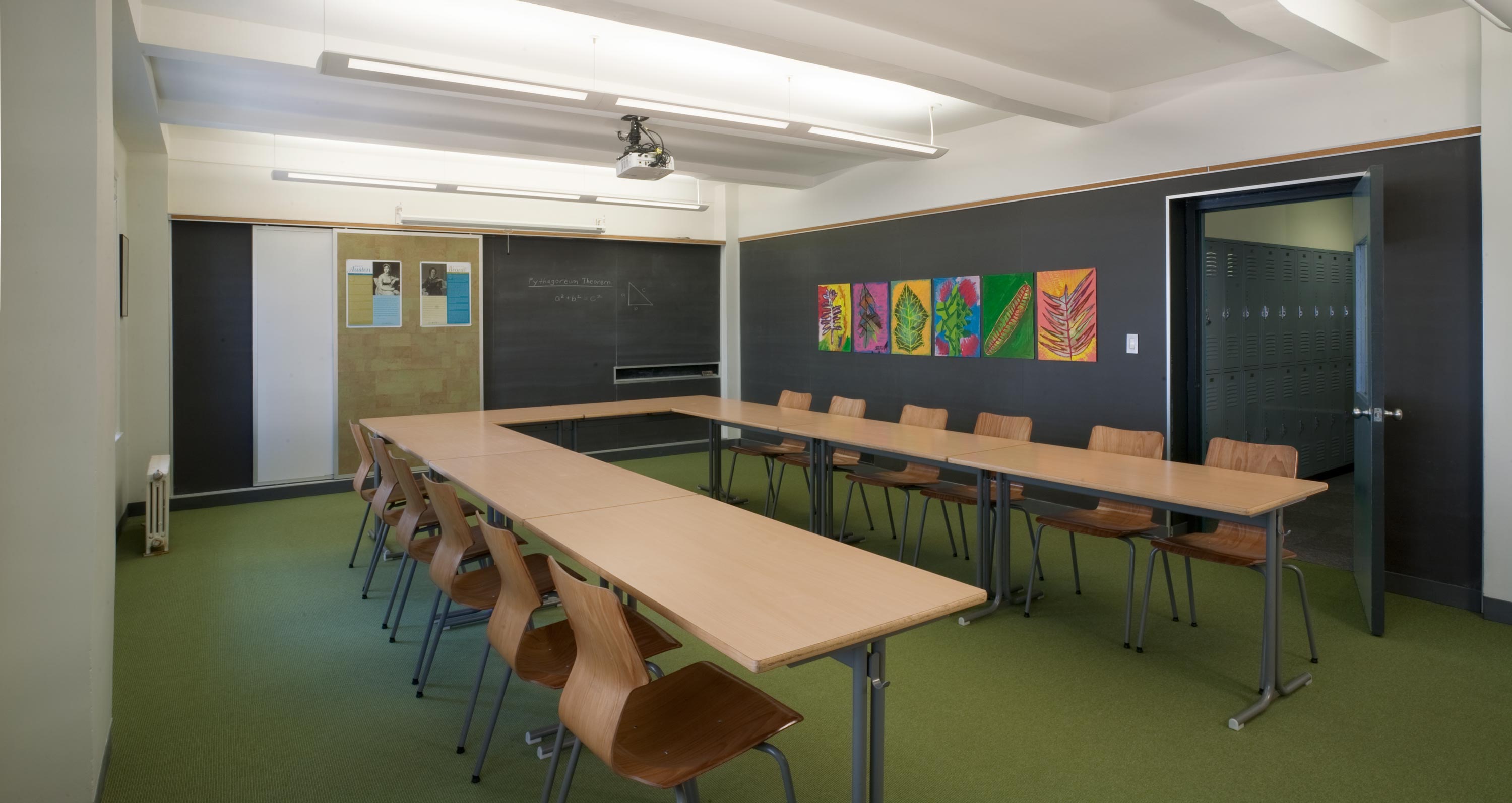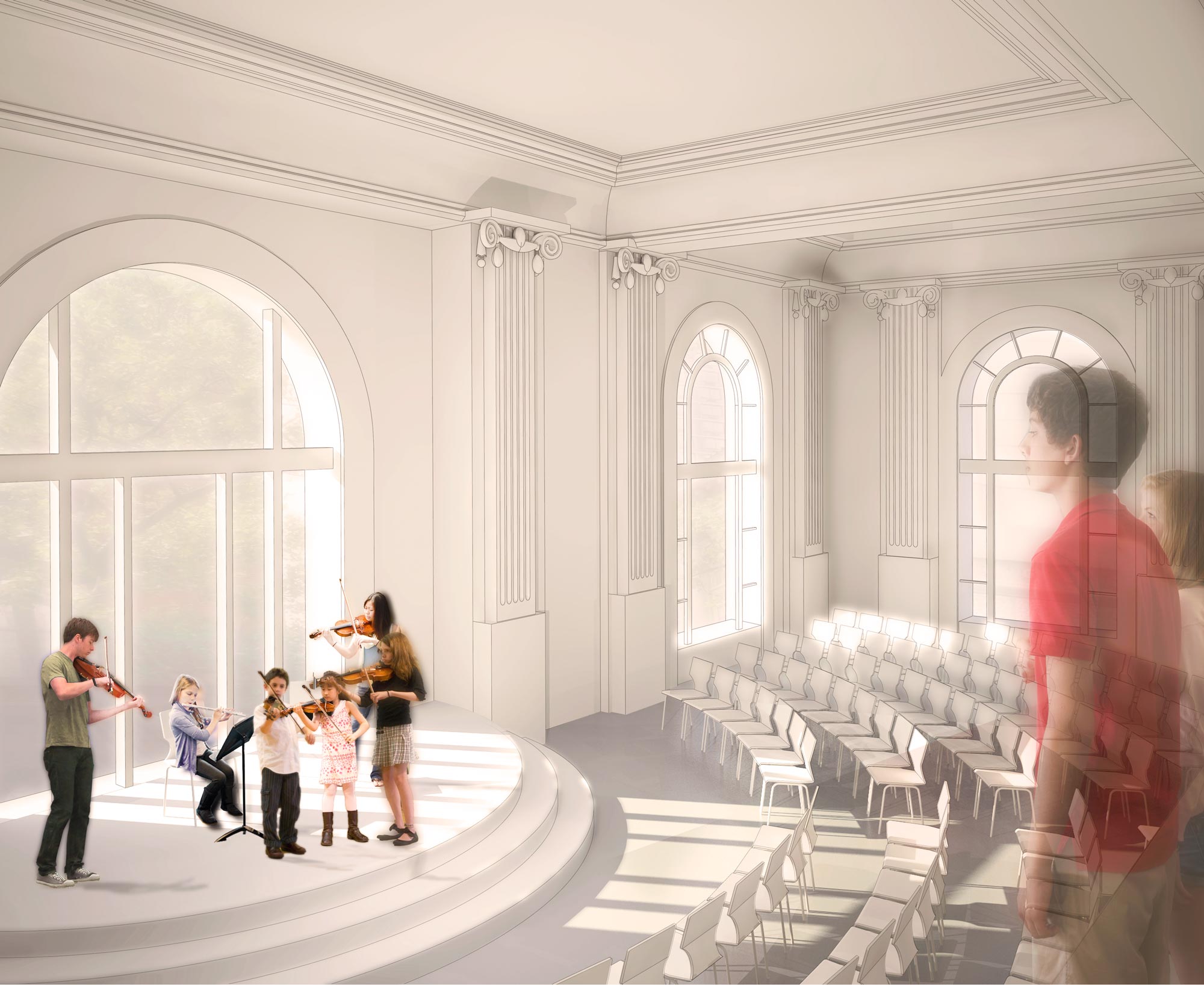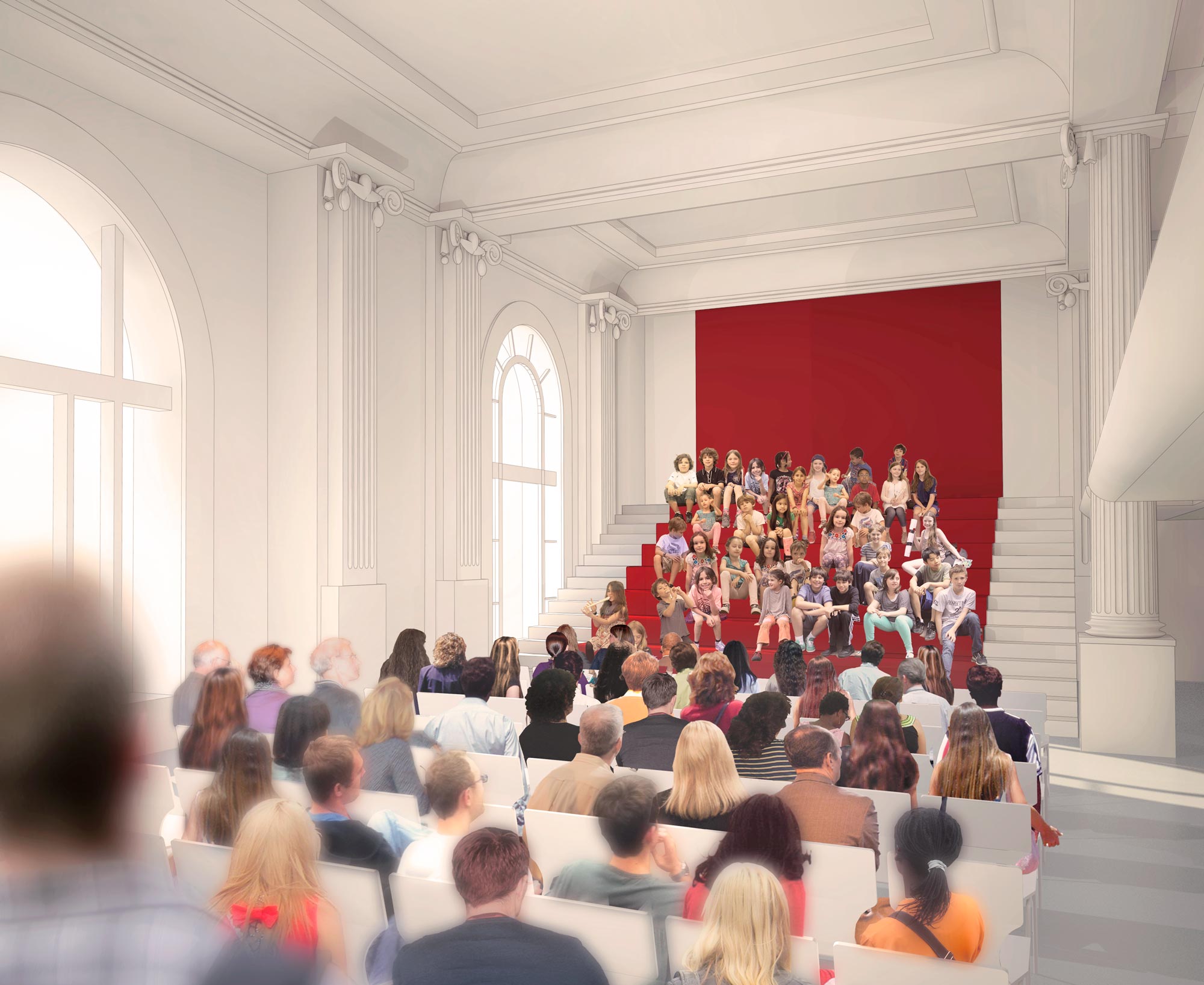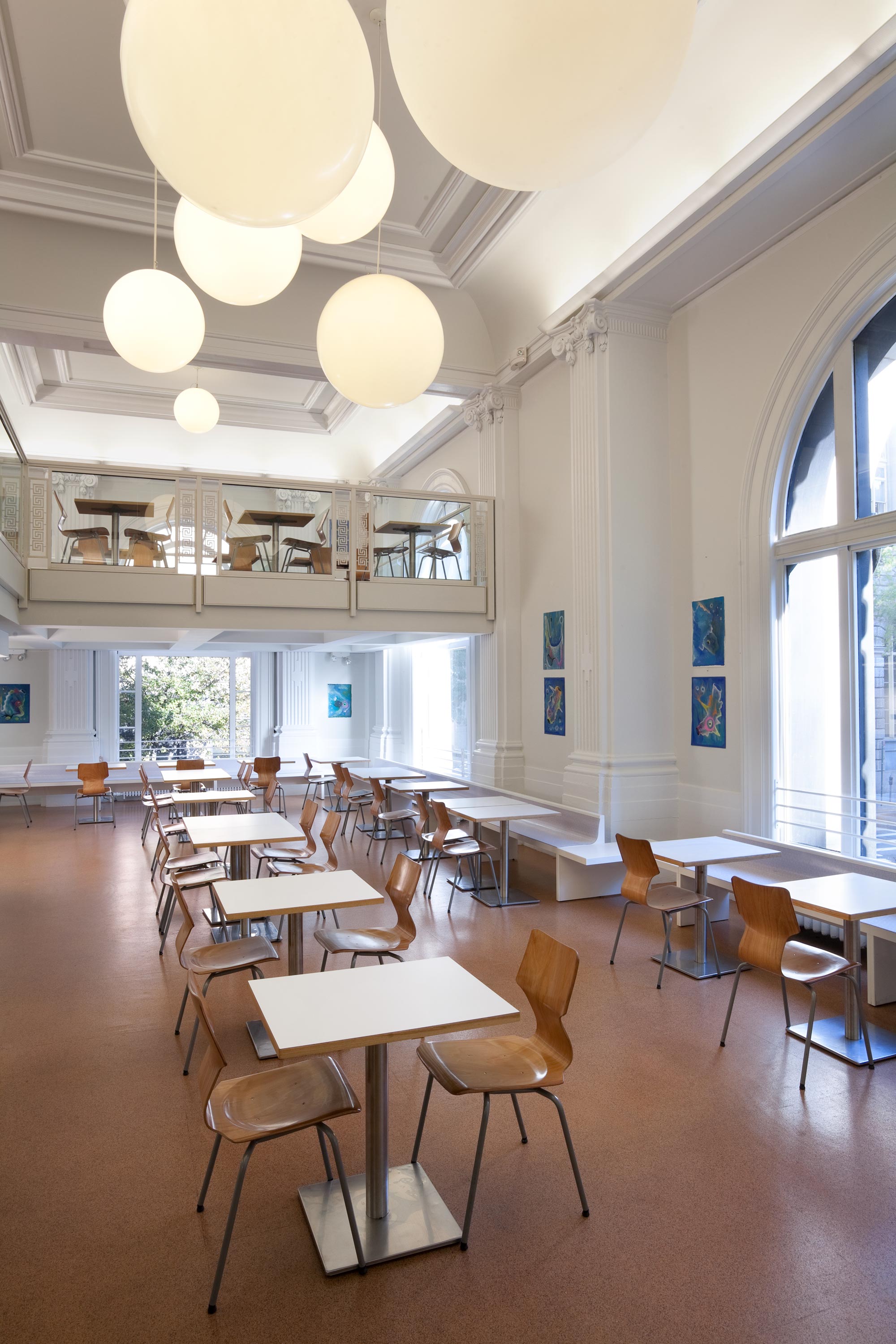 PROJECT TEAM
Design Team: Leslie Gill Architect, Melissa Neel
Code Consultants: William Vitacco & Design 2147
Cost Consultants: Slocum Construction Consulting
Structural Engineer: Robert Silman Associates
Civil Engineer: Mueser Rutledge
MEP/FP Engineer: Plus Group
General Contractor: Eurostruct
Photos: Leslie Gill